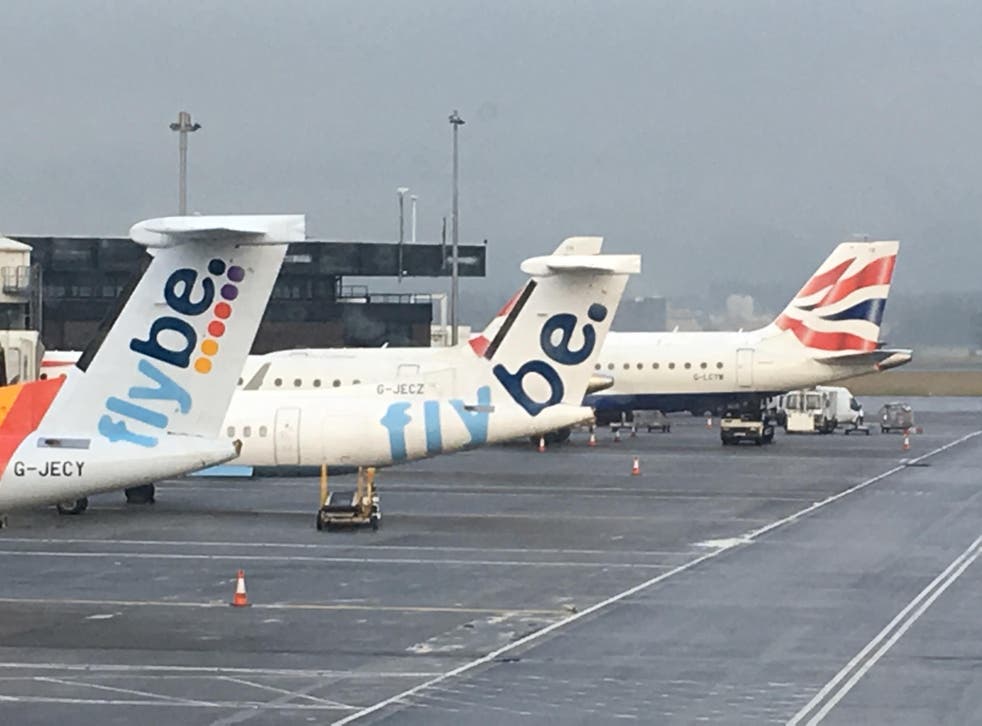 Open skies: Planes leaving UK will not be grounded on Brexit day one, says Transport Secretary
'We're just being given some bland assurances that all will be well - it isn't good enough,' says Labour
Simon Calder
Travel Correspondent
Monday 30 October 2017 14:20 Comments
The Government has confirmed that it aims to continue the "open skies" deal with the European Union after the UK leaves. The transport secretary said it was "inconceivable" that planes between Britain and Europe could be grounded after Brexit.
Chris Grayling contradicted the chancellor's assertion, earlier this month, that it was "theoretically possible" that a failure to reach an agreement with the bloc would halt air traffic between Britain and the 27 member states on 29 March 2019.
At present any EU airline can fly between any two points in Europe. This has allowed easyJet to create a pan-European network, and Ryanair to build its biggest market flying people from the UK and Europe.
But from the day Britain leaves the EU, on 29 March 2019, there is currently no framework for flying between the UK and Europe.
Airlines and airports are concerned that a post-Brexit treaty must be signed swiftly to allow them to plan for the summer of 2019.
Flights for the post-Brexit era will go on sale next Spring. Ryanair has already warned that it may switch capacity away from the UK after Brexit.
At the Airport Operators' Association (AOA) conference in London, Ed Anderson, the AOA's chairman, said: "We are concerned at the lack of progress on this aspect of the Brexit negotiations.
"The deadline for aviation is just four months away."
But the transport secretary, Chris Grayling, told delegates: "It is inconceivable that planes will stop flying. It is not going to happen."
Speaking to The Independent, Mr Grayling said: "I'm hoping for a positive open skies arrangement with the European Union."
Willie Walsh, chief executive of British Airways' parent company, IAG, told the Transport Select Committee that he welcomed the prospect of open skies continuing: "I have no interest in Ryanair being prevented from flying from the UK to Europe. I think that would be a travesty.
"You could argue it's in my commercial interests for that to happen, but from a consumer's interest it would be a disaster. The idea that politicians would actually create an obstacle like that to me is unthinkable."
Andy McDonald, the shadow transport secretary, criticised the slow pace of negotiations on aviation: "There's been a notable lack of progress which, dare I say it, presents as complacency.
"We've got a government that is basically saying, 'It'll be alright on the night'. We're just being given some bland assurances that all will be well. It isn't good enough."
Register for free to continue reading
Registration is a free and easy way to support our truly independent journalism
By registering, you will also enjoy limited access to Premium articles, exclusive newsletters, commenting, and virtual events with our leading journalists
Already have an account? sign in
Join our new commenting forum
Join thought-provoking conversations, follow other Independent readers and see their replies