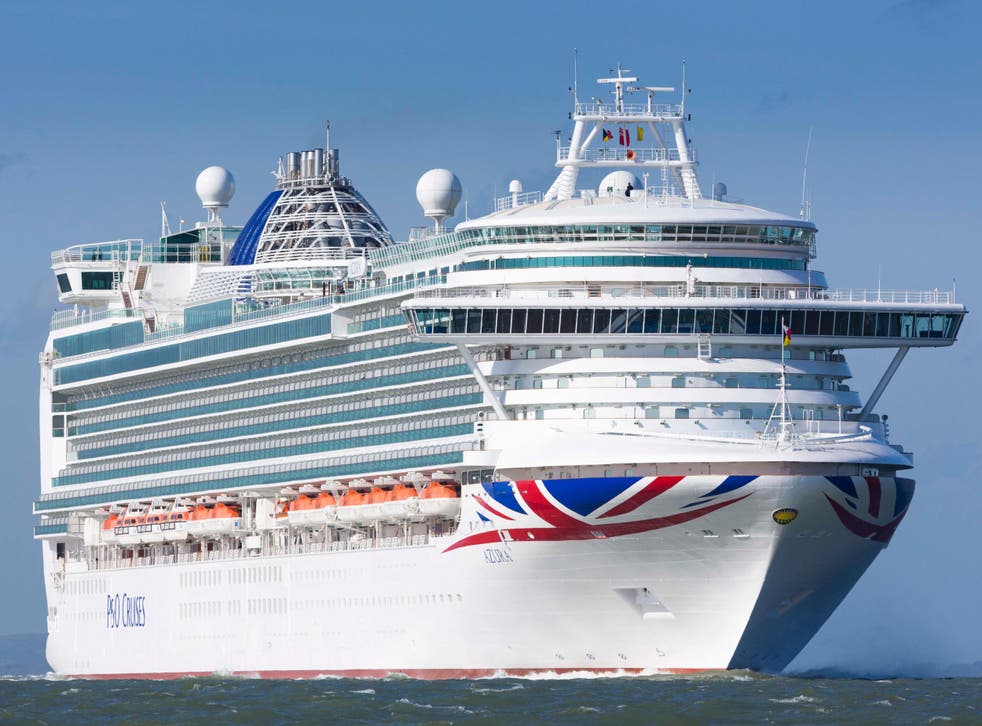 P&O Cruises raises its service charge by 17 per cent
On a 12-day voyage, a couple will automatically be billed for £168 – unless they raise objections
One of Britain's biggest cruise lines will raise the stipulated gratuity by 17 per cent next month. Passengers on a two-week trip will be billed for almost £100 per person, unless they ask for the charge to be removed.
P&O has written to passengers booked for cruises departing 23 March onwards to say: "We have recently made a small change to our Service Reward Programme.
"We know that rewarding really good service as it happens just isn't convenient so our Service Reward Programme provides a simple one-off way for you to say thank you for all the service you receive.
"For cruises departing 23rd March 2018 onward this amount changes for each guest (over 12 years of age) to £7 per day."
The charge increases by £1 from the current £6. Jean Flanagan is due to sail with her husband on a 12-day cruise next month. The service fee for the couple totals £168.
She told The Independent: "This is quite a hefty additional fee. We booked with P&O rather than another cruise liner as they did not have a service charge policy.
"I have written to their complaints department and requested that we do not wish to pay this as the charge was not as advertised when we booked."
Many cruise lines apply service charges or gratuities to passengers' onboard accounts. In order not to infringe UK pricing rules, such fees must be optional.
Another passenger, who is going her first cruise at Easter, contacted The Independent to ask if she could tip staff individually rather than pay the stipulated amount.
The only indication in the letter that the charge is not mandatory is the phrase: "If you wish to vary the amount or let us know about the service please contact reception onboard."
A spokesperson for P&O Cruises said: "The service charge is reviewed periodically and is given directly to reward the waiters, cabin stewards and other staff on board for the exceptional service they provide to guests.
"It is a discretionary charge."
Register for free to continue reading
Registration is a free and easy way to support our truly independent journalism
By registering, you will also enjoy limited access to Premium articles, exclusive newsletters, commenting, and virtual events with our leading journalists
Already have an account? sign in
Register for free to continue reading
Registration is a free and easy way to support our truly independent journalism
By registering, you will also enjoy limited access to Premium articles, exclusive newsletters, commenting, and virtual events with our leading journalists
Already have an account? sign in
Join our new commenting forum
Join thought-provoking conversations, follow other Independent readers and see their replies