Package holiday protection: The law finally catches up with the 21st century
The Man Who Pays His Way: At long last, everything changes for holidays booked from 1 July 2018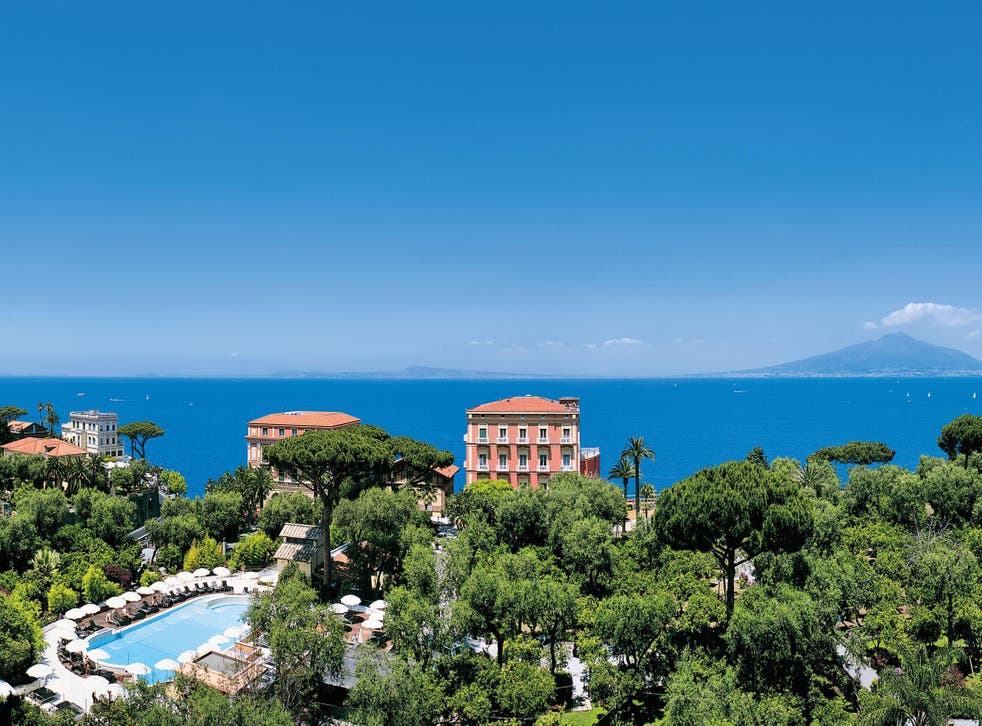 Travel offers so much potential for discovery, excitement and sheer joy that it is a matter of regret that I find myself occasionally serving as the Voice of Travel Doom.
Fortunately, the coming week looks more optimistic than it did. On Friday morning, the Italians postponed their air-traffic control strike until 20 July. In the afternoon, their French colleagues at the Marseille Area Control Centre (covering an area of France and the Mediterranean as large as Britain) called off their planned weekend stoppage.
I fear, though, that some thousands of travellers will find their dreams shattered by some combination of thunderstorms over central Europe and general mayhem loosely attributable to the Almighty.
When you are stranded in Stansted or grounded at Gatwick, what happens next largely depends on the sort of trip you have booked.
Those stressed-looking people urgently prodding their mobile phones in a desperate bid for travel salvation have assembled their trips from separate elements.
When booking, they have relished the flexibility to select exactly the flight, hotel room and rental car they want. But along with such freedom comes a heap of risk exposure.
The rental car is waiting at Naples airport, ready to whisk them beneath the sighing shadow of Vesuvius to that clifftop hotel in Sorrento, just in time for an al fresco prosecco (try saying that after a couple of glasses) at sunset.
All (except the fizz) have been paid for, but are frustratingly out of range. And why would the rental car firm or hotelier want to hand the money back? The fact that you are one thousand miles away is not their problem.
Back at the airport, those more serene – possibly smug – folk are the package holidaymakers. They, too, wish they were anywhere but here. Yet they have the comfort of knowing that it's someone else's problem to rescue their holiday.
By dint of having bought flights and accommodation (and/or a rental car) in a single transaction, they have transferred the disruption risk to the firm that supplied the holiday.
There is no guarantee, of course, that everything will proceed according to plan. But when things go wrong the tour operator has to pick up the pieces and either come up with a rescue plan or provide a full refund – not just of the disrupted element (typically a cancelled flight) but of the whole holiday.
Some travellers, though, can switch swiftly from serene-and-smug to stressed-and-shouty. That happens when they realise that, in fact, they have not booked a package holiday.
When you see an online travel agent offering "cheap holidays" and are invited to book a combination of flights and hotel in a single transaction, you might fondly imagine that you have booked a package holiday.
But read the small print and you could discover that you have a separate contract with each supplier, and the online agent disclaims all responsibility for the failure of any component of the trip.
Travel Republic says in its small print: "You may decide to make one or more booking with us at the same time. Please note that, irrespective of the various products you book, for example a flight booking or a hotel booking, each booking is a separate booking and your bookings, even though they may be linked to the same dates of travel, do not constitute a package."
Yes, you may have paid £2.50 per person and obtained a "flight plus" ATOL certificate – but this merely constitutes financial protection in the very rare event of an airline failure. Your airline is in good shape; it just can't get you where you need to be.
At long last, from 1 July 2018 such understandable confusion should come to an end. Starting on Sunday, the principle is: if it looks like a package, then it's a package. When an online travel agent invites you to book a combination of flights and other services, the new Package Travel Regulations specifies: "The organiser is liable to the traveller for the performance of the travel services included in the package travel contract." Which the traveller can paraphrase as: "Sort it out".
The new rules apply only to trips bought from July onwards – not to summer holidays already booked. And because it is not yet Sunday, online travel agents are still selling old-style non-packages.
No-one knows exactly how they will manage the transition from arm's-length agents to fully fledged travel organisers. Some may come up with crafty ways to circumvent the reformed rules, in particular constructing "Linked Travel Arrangements" rather than proper packages; but if they do this, they must warn you that it is not covered by the benign provisions of the new regime.
At last, consumer protection law has caught up with the reality of 21st-century travel. The authorities must now ensure that the holiday firms comply.
Register for free to continue reading
Registration is a free and easy way to support our truly independent journalism
By registering, you will also enjoy limited access to Premium articles, exclusive newsletters, commenting, and virtual events with our leading journalists
Already have an account? sign in
Register for free to continue reading
Registration is a free and easy way to support our truly independent journalism
By registering, you will also enjoy limited access to Premium articles, exclusive newsletters, commenting, and virtual events with our leading journalists
Already have an account? sign in
Join our new commenting forum
Join thought-provoking conversations, follow other Independent readers and see their replies