Pakistan International Airlines tells cabin crew to lose weight
The airline wants crew to be 'slim, smart and fit'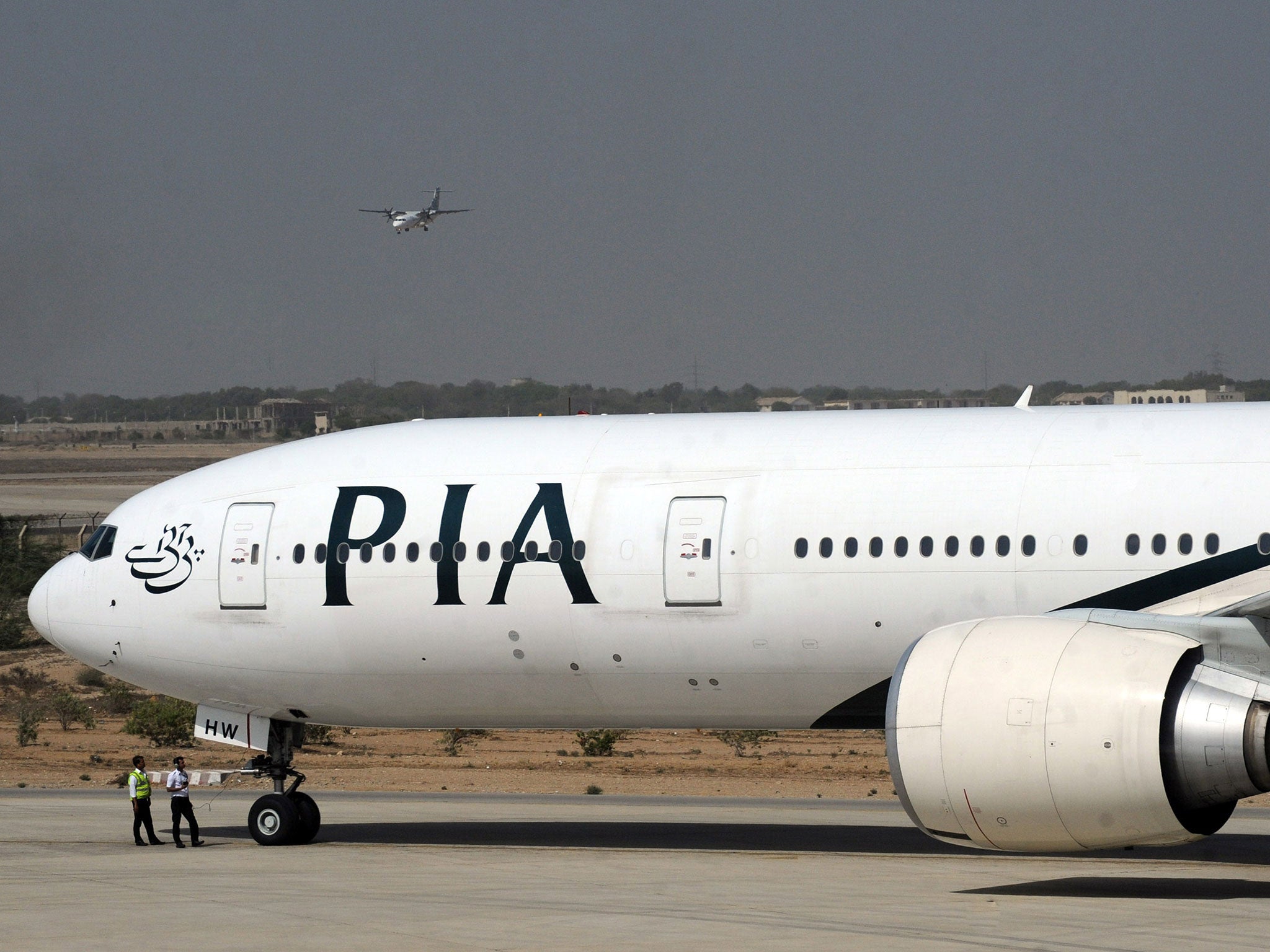 Cabin crew working for Pakistan International Airlines (PIA) have been told to slim down or face being grounded.
The airline issued a memo to around 1,800 staff, telling them that those found to be more than 30lbs (2st 2lbs) over the weight limit from 31 January would not be allowed to fly.
After that, the excess weight limit will be cut by 5lbs a month, according to CNN.
The memo stated: "Any crew found above 30lbs from the desired weight after 31 January 2019 will be grounded and referred to Air Crew Medical Center for medical evaluation and treatment until weight is reduced up to desired standard/BMI."
The airline has issued charts dictating acceptable crew weight based on height. For example, women with a height of 5ft 7in are given a weight range of 133-147lbs (9st 7lbs-10st 7lbs).
Crew who are already "on weight check" will need to report to a monthly "grooming cell" before they receive clearance to fly.
The new rules will affect around 100 crew members, or 5 per cent of staff, according to a PIA spokesperson.
"No one would like to have shabby crew in the aircraft," he told CNN, adding that the crackdown was a "regular, routine matter" to ensure crew are "slim, smart and fit".
The airline claims it has had complaints about "obese" flight attendants over the past year, and says the weight reduction is about both appearance and health of staff.
It's not the first time an airline has dictated what flight attendants' weight should be and threatened job losses if targets are not met. In 2015, Air India grounded around 130 of its cabin crew – mostly women – because they were deemed "overweight".
Support free-thinking journalism and attend Independent events
The state-owned airline said the decision was based on safety concerns and government regulations, while critics branded the move "ridiculous".
"This move to impose a certain BMI, ignoring experience and other performance parameters, is immature, misogynistic and shockingly sexist," aviation industry consultant Mark Martin said at the time. "We seem to have lost the plot on what is needed from flight attendants."
"People who are fitter can respond quicker and more efficiently in case of any untoward situation," an airline official said.
Join our commenting forum
Join thought-provoking conversations, follow other Independent readers and see their replies