Pakistani passenger power forces two politicians off plane
Video: Disgruntled passengers used the power of passenger democracy to stop the VIPs from boarding the plane after causing a lengthy delay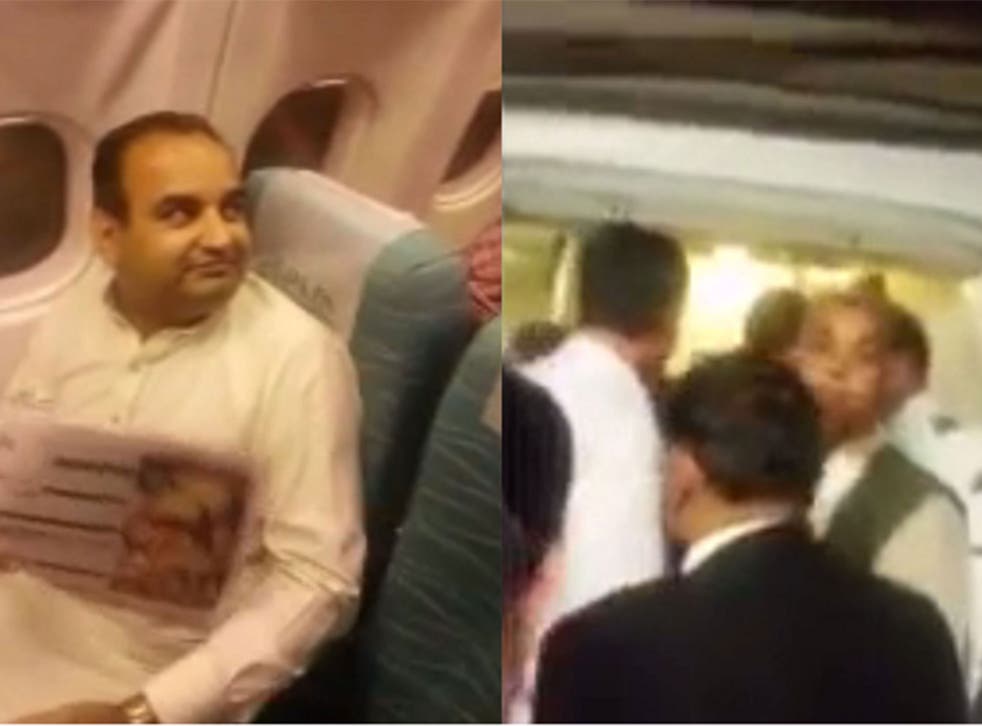 Passengers on a Pakistan International Airline (PIA) flight from Karachi barred two politicians from boarding the aircraft after the two VIPs delayed the flight by over two hours.
A video clip was posted online showing Senator Rehman Malik and Dr Ramesh Kumar Wakwani, a Member of National Assembly, being ejected from the Islamabad-bound flight by angry passengers.
The disgruntled passengers can be heard grumbling, "So-called VIPs" and "My foot VIPs" as they wait for the two delayed politicians aboard the aircraft. They can be heard talking to PIA crew who seem to be attempting to calm the travellers down.
"No, no, no, sir," one of the passengers responds. "We've taken it for too long. For 68 years. Are we going to take it for another 68 years?"
Then Senator Malik can be seen walking towards the plane, only for the passengers to begin shouting at the politician to turn back.
"Malik sahab, sorry. You should go back. You should apologise to these passengers. You should be ashamed of yourself… 250 passengers have suffered because of you. It is your fault, sir."
As Malik argues with the passengers, one traveller replies, "You are not a minister anymore!"
Rehman Malik was Pakistan's Interior Minister between 2008 and 2013.
Meanwhile, Dr Ramesh Kumar Wakwani was forced out of his seat as people chanted "shame, shame, shame".
As he left the aircraft, most of the 250 passengers applauded.
"There are times when something you dream of actually happens, like Senator Rehman Malik getting booted off that Pakistan International Airlines (PIA) flight," wrote Rabia Ahmed in a blog post for Pakistan's Express Tribune.
Video: Senator Malik thrown off the plane
Video: Dr Wakwani thrown off the plane
However, a spokesperson for PIA said that the delay was due to a technical issue and that they had informed people of this via text message.
Furthermore, Rehman Malik took to Twitter to defend himself and that PIA should be blamed for the flight's delay and not himself.
PIA is notorious in Pakistan for delaying its flights to accommodate important politicians and often makes ordinary passengers wait for hours until take off.
Register for free to continue reading
Registration is a free and easy way to support our truly independent journalism
By registering, you will also enjoy limited access to Premium articles, exclusive newsletters, commenting, and virtual events with our leading journalists
Already have an account? sign in
Register for free to continue reading
Registration is a free and easy way to support our truly independent journalism
By registering, you will also enjoy limited access to Premium articles, exclusive newsletters, commenting, and virtual events with our leading journalists
Already have an account? sign in
Join our new commenting forum
Join thought-provoking conversations, follow other Independent readers and see their replies