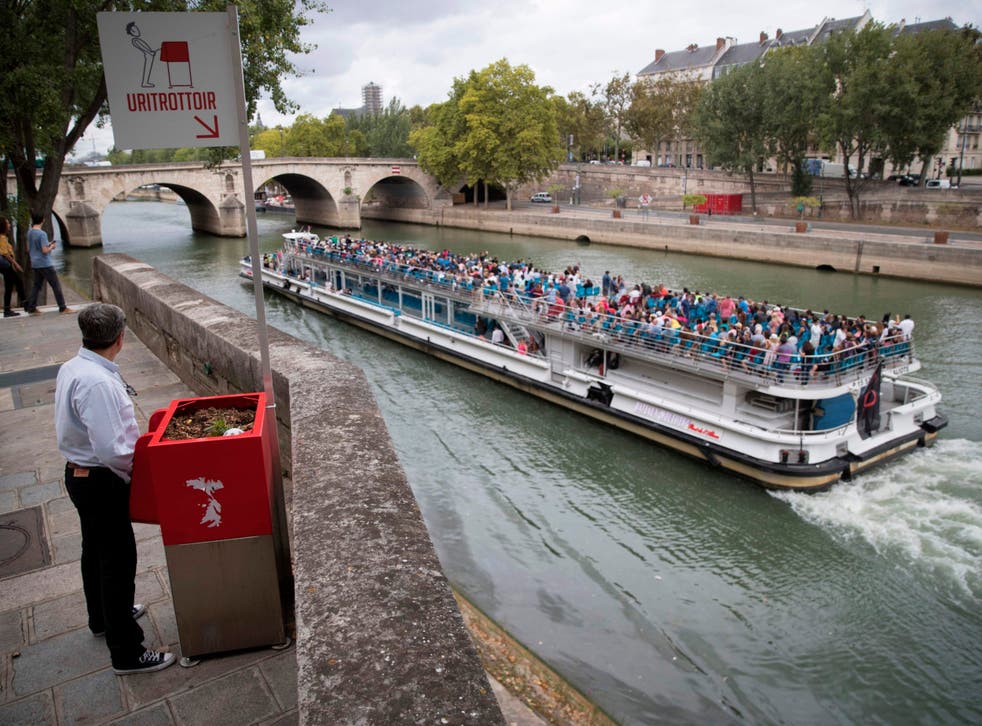 Paris installs outdoor urinals in tourist hotspots sparking outrage from locals
The 'uritrottoirs' have caused controversy in the French capital
The newest sight in Paris isn't one you'll find in a guidebook: an open-air urinal.
Pillarbox-red urinals topped with a flower bed on the streets of Paris have provoked disgust among locals, who've branded them "immodest", "ugly" and "horrible".
The recently installed "uritrottoirs", a blend of the French words for urine and pavement, line some of the busiest and most glamorous streets in Paris. A urinal placed on the Île Saint-Louis at the end of July overlooks the tourist boats on the River Seine and is not far from Notre Dame, one of France's most impressive landmarks.
Other flowering urinals can be found across Paris in locations where public urination is deemed an issue. They're currently installed on trendy Boulevard de Clichy in northern Paris; Place Henri Frenay near the financial district La Défense; next to busy Gare du Nord; and Square Tino Rossi on the banks of the Seine near the pretty Jardin des Plantes.
But they are environmentally friendly. The odourless urinals are filled with straw, with the idea that the urine-soaked straw will eventually be used as compost. The Paris government has branded them "intelligent".
Faltazi, the design studio behind the open-air urinals, says they solve the problem of the French capital's "wild peeing". A small urinal can hold around 200 "pipis", according to the website.
Ariel Weil, the mayor of the fourth arrondissement which includes the Île Saint-Louis, told Reuters: "If we don't do anything, then men are just going to pee in the streets. If it is really bothering people, we will find another location." They are a "genius invention", he tweeted yesterday.
As well as being branded a blight on the Parisian cityscape, the urinals have also been criticised for being sexist – as only men can use them.
Prototype uritrottoirs were first rolled out at Paris's Gare de Lyon train station last year. They've also been installed in the French city of Nantes, while other cities around the world – including Amsterdam and cities in Australia – have had public urinals for years.
Join our new commenting forum
Join thought-provoking conversations, follow other Independent readers and see their replies