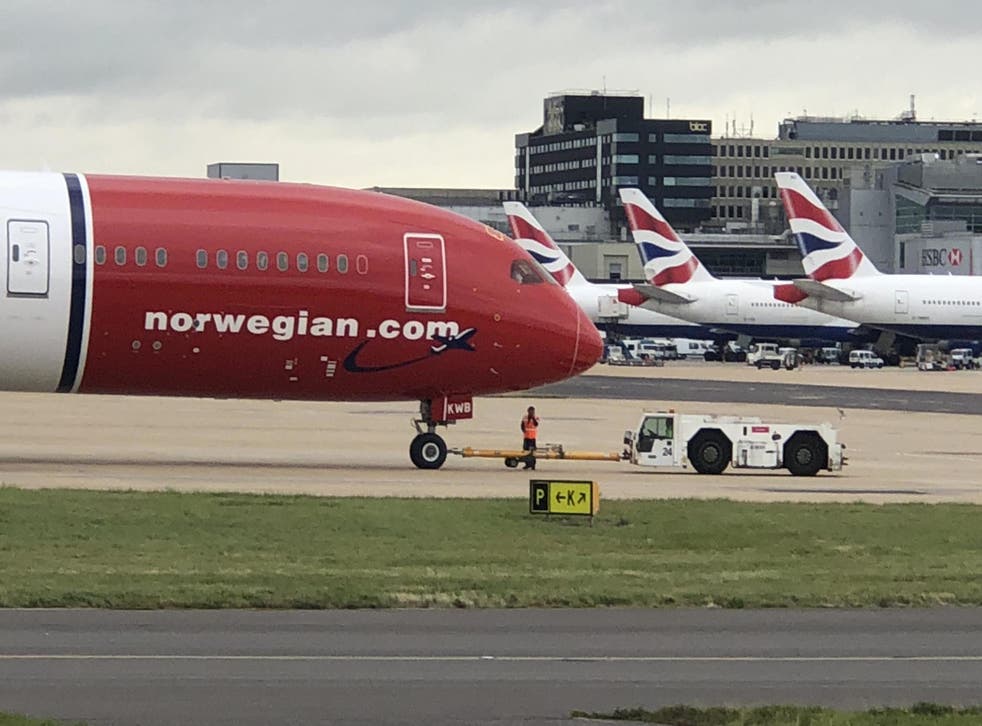 Airline flies passengers to Singapore – but leaves baggage in London
Baggage offloaded from Norwegian long-haul flight before departure
A mix-up over Gatwick's two runways meant that dozens of passengers on a Singapore flight arrived in Southeast Asia without their baggage.
The Sussex airport has a main runway and a shorter standby runway. Gatwick Airport had planned to close the runway every night this week, from 10.30pm to 6am, for maintenance.
The Norwegian Air flight from Gatwick to Singapore was due to depart just before midnight on Monday. The Boeing 787 was heavy with fuel for the 6,744-mile journey.
Facing the need to reduce weight in order to comply with performance limits, the captain ordered some passenger bags to be removed from the hold.
One passenger, Sophie Webb, was flying to Singapore for an interview. She reported that she waited at the baggage carousel, only to find a list of "70 or more names" whose luggage had been left behind.
Ms Webb completed a "property irregularity report" after the 12-hour flight, and then left the airport.
Later, she said: "I rang the help desk in Singapore, but got no answer. I went to buy new clothes as had nothing to wear." Her mother got through to Norwegian in the UK, and was told the bag would turn up within five days .
Eventually the airline's ground handler in Singapore, SATS, called to say that the bags would arrive on the next Norwegian flight at 7.30am on 15 November – two days late.
Ms Webb said she was told to claim through her travel insurance for any expenses – i.e. not through Norwegian. The airline says that it is not liable because the situation was beyond its control.
Under the Montreal Convention, an airline is not liable for delayed baggage if it can prove it "took all measures that could reasonably be required".
Ironically, Gatwick Airport told The Independent that when operations staff became aware of the late departure to Singapore, they arranged for the main runway to remain open to accommodate its take-off. Had this been known earlier, the baggage could have stayed onboard.
Support free-thinking journalism and attend Independent events
A spokesperson for Norwegian said: "We would like to apologise for any inconvenience caused to passengers due to the delay in the arrival of a small number of checked in bags on our Gatwick to Singapore flight on Monday 12 November.
"We are doing everything we can to ensure that affected passengers are reunited with their baggage as soon as possible."
Gatwick Airport has unveiled plans to use the standby runway at the same time as the main runway – but only for departures of smaller aircraft.
Join our new commenting forum
Join thought-provoking conversations, follow other Independent readers and see their replies