Passport fees: Sky-high price rises to drive applicants online
A great escape could cost a family of four £287 before they have even left the country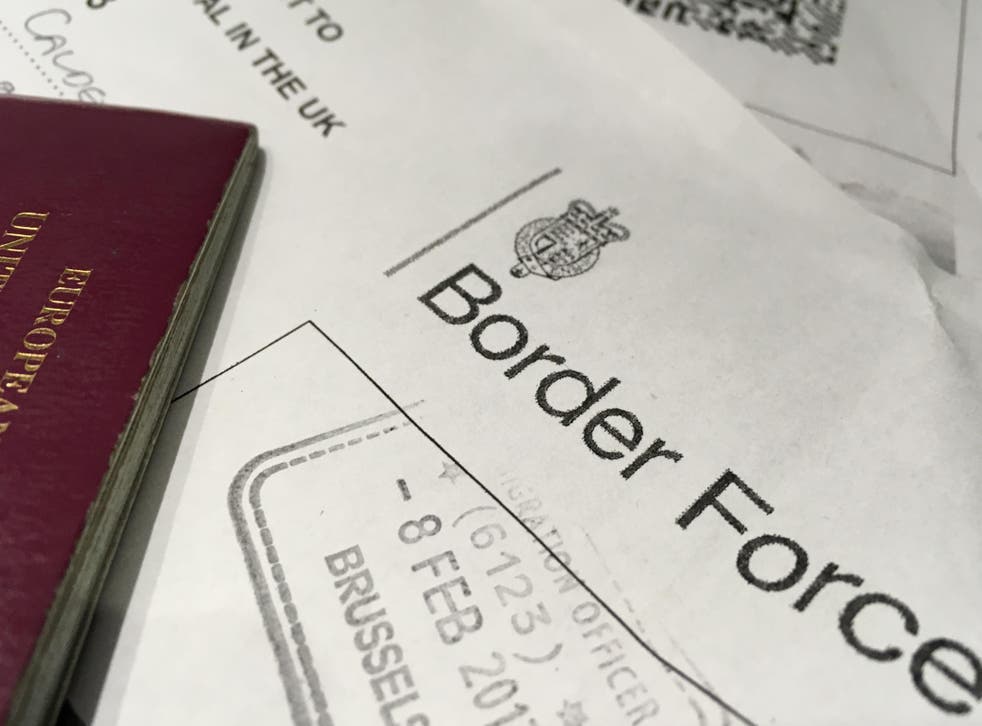 Passport fees for postal applications are to soar as part of the Government's drive to persuade people to use online services.
From 27 March, the cost of a postal passport application for under-16s rises 27 per cent from £46 to £58.50, and for adults from £72.50 to £85 – a 17 per cent increase.
At present, fees for online and postal applications are the same. Under the new charging scheme, applications made online will rise 6.5 per cent for children and 4 per cent for adults, to £49 and £75 respectively.
A family of four will pay a total of £287 for new or renewed passports by post, up 21 per cent. If they apply online, the cost is £248, up 4.6 per cent.
The increase for under-16s is particularly punitive because children's passports are valid for only five years, whereas for adults it is 10. The Independent has calculated the monthly cost of owning a passport will rise from 60p to 70p for adults who apply by post, but for children the increase is from 75p to almost £1.
A child for whom a passport is obtained in the first year will need to renew three times before reaching 16, with a total cost at the impending rates of almost £200.
The immigration minister, Caroline Nokes, said: "Our priority is to ensure that UK travellers have a secure, effective and efficient service from the point of application to the time they pass through the UK border and it is only right that we should look at this whole process when setting our fees."
The Home Office is introducing differential fees for online and postal passport applications as part of a government push to increase the use of online services, and what it calls an "ambition to create a self-sustainable immigration and borders system".
The aim is to remove taxpayer support, so that fees pay for the costs of issuing passports – as well as providing consular support for British nationals abroad through the Foreign Office.
Ms Nokes said: "These proposals will ensure that those people who don't travel abroad are not footing the bill for those who do."
The new fees still contain a significant element of cross-subsidy, however. The cost of issuing a new passport is far higher than a straightforward renewal of an existing travel document.
Many passport holders will save if they renew their documents before the new rates take effect. Credit is given for unexpired time up to nine months; a traveller whose passport expires on 29 October 2018 can apply now for a renewal, with the new document valid until 29 October 2028.
Compared with adult passport fees elsewhere in the world, the UK is mid-range – on a par with France (€86/£76), slightly less than the US (£78 for an adult passport) and slightly above Ireland (£70). However, France offers a much lower fee for under-15s of just €17 (£15), amounting to £182 for a family of four.
Australia remains by far the most expensive major country in the world in which to obtain a passport. The fee, equivalent to £162, is more than an off-peak budget flight to Bali and back.
UK news in pictures

Show all 50
The Home Office is stressing that the new charges are unrelated to the decision to return to blue passports after Brexit.
Register for free to continue reading
Registration is a free and easy way to support our truly independent journalism
By registering, you will also enjoy limited access to Premium articles, exclusive newsletters, commenting, and virtual events with our leading journalists
Already have an account? sign in
Register for free to continue reading
Registration is a free and easy way to support our truly independent journalism
By registering, you will also enjoy limited access to Premium articles, exclusive newsletters, commenting, and virtual events with our leading journalists
Already have an account? sign in
Join our new commenting forum
Join thought-provoking conversations, follow other Independent readers and see their replies