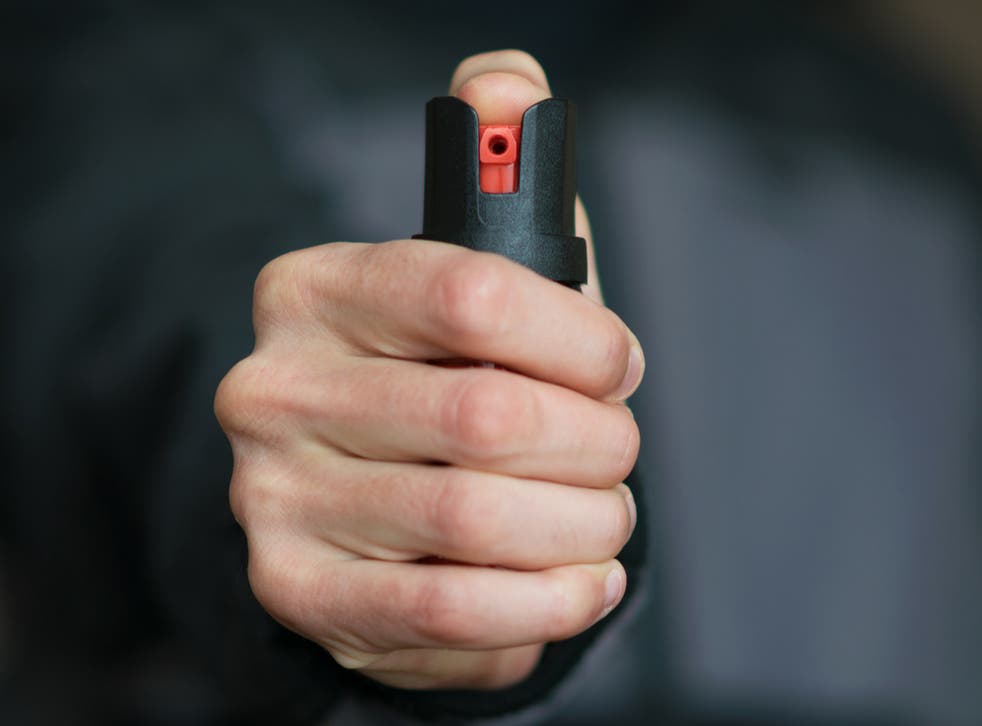 'Everybody started coughing': passenger lets off pepper spray on flight
Several passengers got off the aircraft
A man accidentally let off a cannister of pepper spray during a recent flight, causing passengers around him to start coughing.
The United Airlines aircraft was preparing for take-off from Southwest Florida International Airport for Newark on 22 February when the incident occurred.
Another passenger onboard, Joseph Grande, said people close by began coughing and he felt a burning in the back of his throat.
"Everybody started coughing, and during Covid everybody starts looking around. I grabbed my mask," he told Fox 4.
It quickly transpired that the man responsible had "accidentally" set off the spray, which was attached to his keychain.
According to the Transportation Security Administration (TSA), passengers were given the option to deplane or stay on the aircraft.
Mr Grande and his fiancé decided to get off as she has asthma.
He said: "She was still coughing, I still felt it. I was like, this isn't going away. So that's when we decided to hop off."
However, the couple claims United staff at the airport said the airline had no further responsibility for them and would not help them find accommodation for the night.
A United spokesperson said: "On Monday, United flight 1061 from Fort Myers, Florida to Newark, NJ returned to the gate due to a disruptive incident involving a customer prior to take off.
"Soon after, the flight safely departed for Newark."
The TSA confirmed its agents hadn't detected the pepper spray cannister during security checks, and said staff had since receiving training reminding them how to recognise the harmful spray.
"My fiancé got patted down because of her knee surgery – she has a knee replacement – but yet this guy goes in with a pepper spray, which is on the list of weapons that you can't go on with," said Mr Grande. "It's just a wild vacation."
Join our new commenting forum
Join thought-provoking conversations, follow other Independent readers and see their replies