Petrol's getting cheaper so why aren't air fares?
The man who pays his way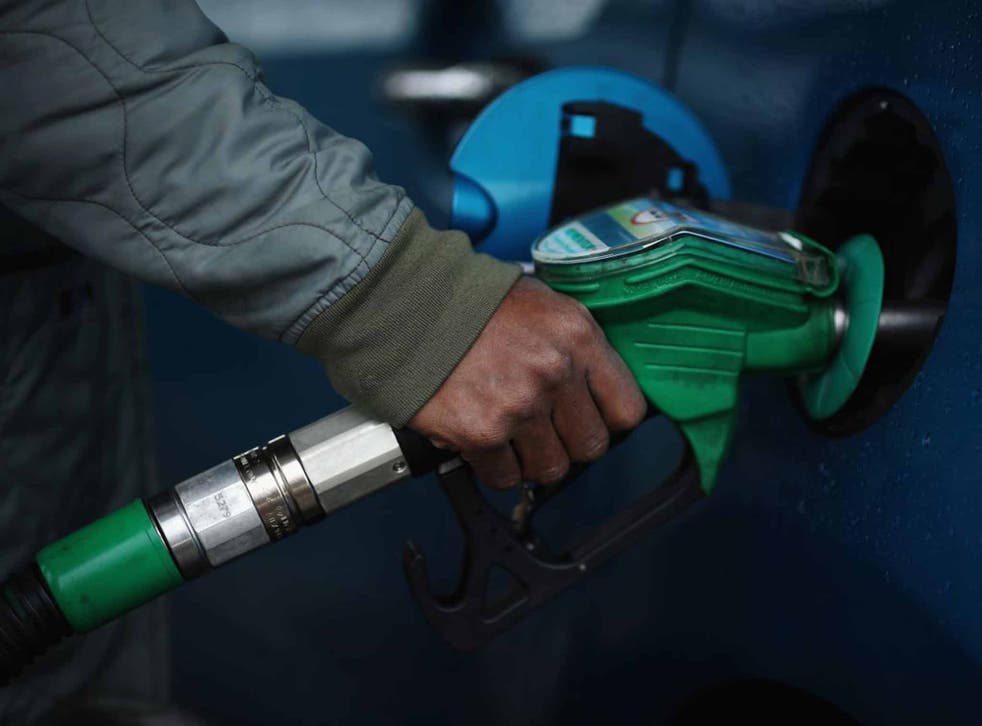 The price of oil is lower than at any time since the summer of 2009, meaning cheaper fuel for everything from central heating to cars. Planes devour kerosene thirstily, so airlines should stand to benefit. Yet leading carriers have not reduced the hefty fuel surcharges that have applied for years. On Flybe, for example, you pay a £7 surcharge for the 20-minute Jersey-to-Guernsey hop. Even after a modest cut in surcharges last month, Virgin Atlantic levies £9.50 from Manchester to Heathrow and £349 for an Upper Class return trip to Hong Kong.
The Chancellor has demanded that the surcharges are removed. Sounds fair? Not so fast. The people set to benefit are not hard-pressed families desperate for a holiday, but travelling executives with wads of frequent-flyer points to redeem.
Surcharges have been around since oil prices started to increase a decade ago, with a particular spike in 2011 – a high-water mark from which airlines seem reluctant to retreat. For airlines, a fuel surcharge helps them imply the rise was "nothing to do with us – we're just collecting money for someone else".
In the case of some of the taxes, fees and charges that passengers face, it is not unreasonable for airlines to highlight the cost: Air Passenger Duty and the Passenger Service Charge are passed straight on by the airlines to the government and airport respectively. (That assumes you actually travel. If you are a no-show, the airline may pocket these fees and make more money out of you not flying than flying). But fuel is merely one of the costs of an airline doing business.
Airlines make several excuses for keeping up surcharges. IAG – which owns British Airways and Iberia – says that over the past 10 years fuel surcharges have failed to recoup the extra costs for the airlines. Furthermore, carriers earning revenue in the UK are being hit by the recent slump in sterling against the dollar because fuel is priced in the American currency – the pound gets weaker, and the cost of fuel rises.
The effect of "hedging" provides a more persuasive argument. To avoid unpleasant volatility in their bills, airlines buy their fuel ahead. It's a gamble – and as a result some carriers are currently paying nearly twice the market rate. For example, Ryanair, the biggest budget airline in Europe, has already locked into 90 per cent of its fuel for the next financial year at $93 per barrel. That's like driving into a petrol station and having to hand over £2 a litre when everyone else is paying £1.20. But Ryanair has never imposed a fuel surcharge, and vows it never will.
Those expensive hedge positions will gradually unwind and new, cheaper hedges will be set up. Then, if oil surges in price again, airlines and their customers will get some protection.
Gathering winter fuel
A spell of falling oil prices might seem the ideal time to eliminate fuel surcharges altogether, and start afresh from zero. Some airlines might "reset the clock", but I wouldn't bet on it – unless they are compelled by the Chancellor to remove them. Should Mr Osborne get his way, what would it mean? Well, at present British Airways has some London-New York deals for £598 return at the back end of August. BA assigns £203 of this fare as the fuel surcharge.
That becomes apparent only to passengers who can be bothered to study the fare breakdown. Airlines selling tickets in the UK are, quite rightly, obliged to quote fares including all the unavoidable extras. For most travellers the way that airlines dress up their fares is largely irrelevant: only the headline price counts.
If the Chancellor imagines that abolishing surcharges would lead to a commensurate cut of more than one third in the fare to America, he is sadly mistaken. Airlines extract as much revenue as they possible can from each seat, and that is decided by what the market is prepared to pay, Removing a fuel surcharge would be countered by an immediate and equal rise in the basic fare.
So why do people get steamed up about surcharges? Well, anyone trying to claim a "free" flight using frequent-flyer points must pay the surcharge in full – which means £203 on a return trip with BA to New York. The only passengers who would notice the absence of fuel surcharges are those with plenty of frequent-flyer points, for whom the cost of redeeming miles will fall. Arguably, they are the last people who need help to cut the cost of travelling. For everyone else, it would be a pointless exercise.
Deflation target
One of the many benefits of a bicycle is that there are never any fuel surcharges. But for a long-range trip, taking your bike on a plane is often a good plan. I said as much in response to a reader's question this week – adding, just remember to deflate your tyres.
Nonsense, said Richard Griffin: "This article unfortunately perpetuates a myth about having to let your bike-tyres down. You don't. Even if the plane went into outer space and then lost cabin-pressure, your bike-tyres would only get 15 pounds per square inch harder. So, just let 15psi out to cover all eventualities. And if officials give you a hard time, demand that the pilot lets his tyres down, too."
I don't know about outer space, but I do know that air pressure inside an aircraft, including holds as well as cabins, is typically 25 per cent lower than at sea level. Therefore it is wise to reduce the pressure in the tyres. Granted, you need not fully deflate them – but I have been told to do just that by jobsworths at various airports. And as weary travellers will know, it is usually best to comply with instructions at airports even when they are mistaken.
Register for free to continue reading
Registration is a free and easy way to support our truly independent journalism
By registering, you will also enjoy limited access to Premium articles, exclusive newsletters, commenting, and virtual events with our leading journalists
Already have an account? sign in
Register for free to continue reading
Registration is a free and easy way to support our truly independent journalism
By registering, you will also enjoy limited access to Premium articles, exclusive newsletters, commenting, and virtual events with our leading journalists
Already have an account? sign in
Join our new commenting forum
Join thought-provoking conversations, follow other Independent readers and see their replies