PIA plane crash: Pakistan's national airline sacrifices goat on Tarmac before test flight
The good luck ritual appears to break international aviation rules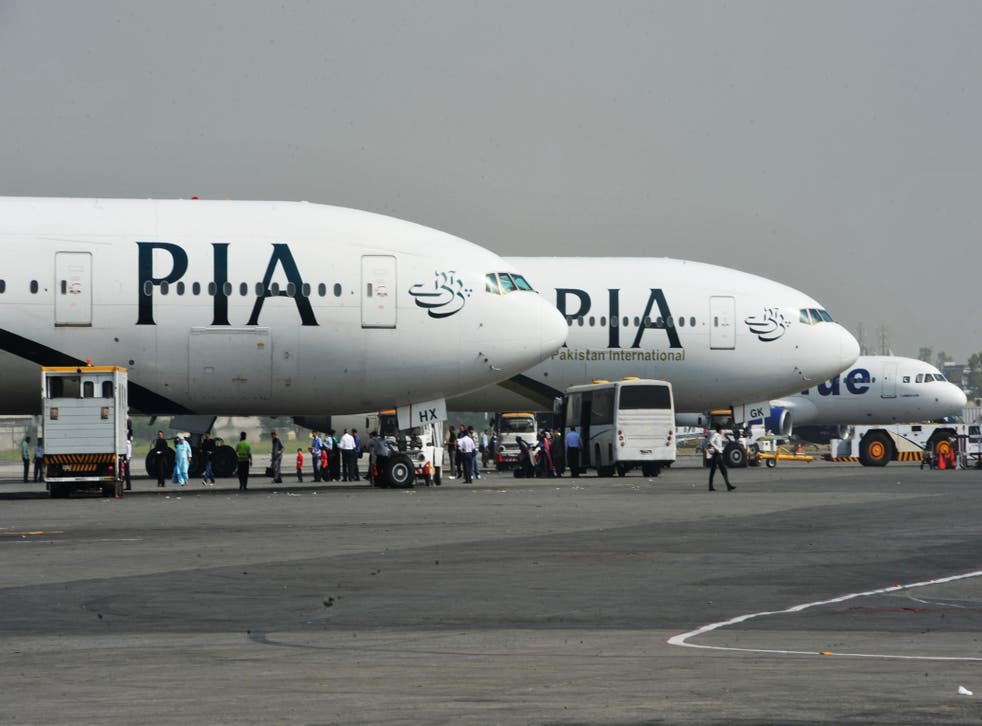 Twelve days after a fatal air crash in Pakistan, the aviation world has been startled by the apparent sacrifice of a goat beside a plane at the nation's main international airport.
Social media is reporting that the animal was ritually slaughtered just before a test flight of a PIA plane of the same type that crashed on 7 December.
Forty-seven people lost their lives aboard PK661 when the plane flying from Chitral to Islamabad crashed on a hillside.
The airline grounded its 10 remaining ATR42 aircraft for tests. It is understood that the goat was slaughtered at Benazir Bhutto Airport in Islamabad on Sunday before a test flight to Multan.
International aviation rules are extremely strict about "foreign object debris" (FOD) in the active areas of aircraft — which the Federal Aviation Administration defines as "Any object, live or not, located in an inappropriate location in the airport environment."
The organisation says: "FOD has the potential to damage aircraft during critical phases of flight, which can lead to catastrophic loss of life and airframe, and at the very least increased maintenance and operating costs."
On the PPRuNe pilots' forum, a contributor named Fox Niner wrote: "I wonder whether the goat was correctly admitted to the secure area?"
A pilot working for a leading UK airline said: "We're all very sad about the accident, but this bizarre ceremony makes a mockery of aviation."
Most of the bodies of the 42 passengers and five crew who died in the crash of flight PK661 have been buried; the remains of the three foreign victims are still in a mortuary while formalities are completed.
Register for free to continue reading
Registration is a free and easy way to support our truly independent journalism
By registering, you will also enjoy limited access to Premium articles, exclusive newsletters, commenting, and virtual events with our leading journalists
Already have an account? sign in
Register for free to continue reading
Registration is a free and easy way to support our truly independent journalism
By registering, you will also enjoy limited access to Premium articles, exclusive newsletters, commenting, and virtual events with our leading journalists
Already have an account? sign in
Join our new commenting forum
Join thought-provoking conversations, follow other Independent readers and see their replies