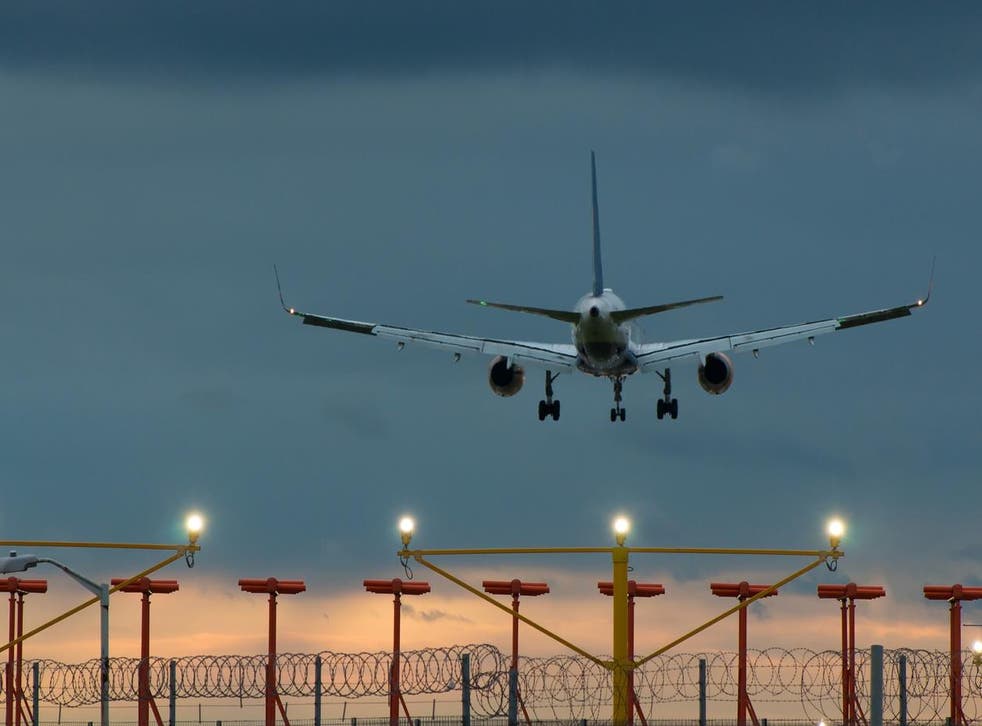 Captain lands plane single-handedly after co-pilot suffers mid-air anxiety attack
A 'go-around' the day before had 'frightened' the pilot
An easyJet co-pilot suffered an anxiety attack and left the cockpit as the plane carrying 148 passengers approached the runway, an accident report said.
The co-pilot was operating a return flight from London Stansted airport to Glasgow when anxiety attack occurred, leaving the captain to perform a single pilot landing with the help of Glasgow air traffic control.
Cabin crew attended to the co-pilot, who had almost 700 hours of flying experience.
His anxiety attack was caused by having to fly a "go-around" the day before during a landing into Palma de Mallorca, according to a report by the Air Accident Investigations Branch (AAIB).
A go-around is a landing that is aborted suddenly while on the final approach to the runway.
Jet cemetery: Where do aircraft go when airlines go to the wall?

Show all 3
Windshear during the landing into Palma the day before had "frightened" the co-pilot, who was flying with the same commander. The change in the wind meant the plane had to perform a go-around, which was the first time the co-pilot had experienced this, according to the report.
According to the commander, the co-pilot seemed "fine" following the go-around, and gave no cause for concern about flying the next day.
The co-pilot reported that he felt "increasingly nervous" about flying to and from Glasgow on the morning of the incident, but felt he had been "over-thinking" the need to do a good approach.
The AAIB reported that the flight back to Glasgow from Stansted began normally, but the co-pilot began to suffer from anxiety mid-flight. During the landing, when the commander mentioned "windshear" due to typical turbulence around Glasgow, the co-pilot had an anxiety attack, according to the ambulance crew that met the plane on landing.
The AAIB concluded that the Airbus A319 aircraft landing safely, and the incident could have been avoided if the co-pilot reported as unfit for duty. It also reiterated the need for better communication between the co-pilot and the commander.
Register for free to continue reading
Registration is a free and easy way to support our truly independent journalism
By registering, you will also enjoy limited access to Premium articles, exclusive newsletters, commenting, and virtual events with our leading journalists
Already have an account? sign in
Register for free to continue reading
Registration is a free and easy way to support our truly independent journalism
By registering, you will also enjoy limited access to Premium articles, exclusive newsletters, commenting, and virtual events with our leading journalists
Already have an account? sign in
Join our new commenting forum
Join thought-provoking conversations, follow other Independent readers and see their replies