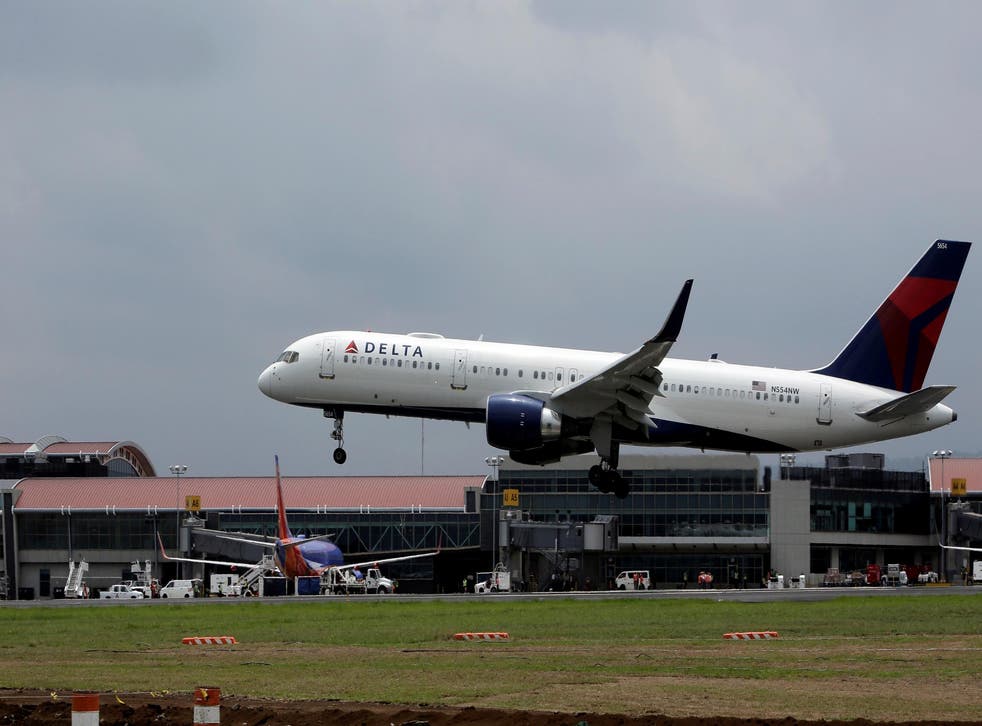 Pilot 'drunk on plane' just before take-off arrested
The US Federal Aviation Industry has an eight-hour 'bottle to throttle' rule
Wednesday 31 July 2019 12:35 Comments
A pilot was arrested on suspicion of being drunk while onboard a full plane ready to take off.
The pilot, who works for Delta, was arrested at Minneapolis-St. Paul International Airport when officers smelt alcohol on his breath.
The plane was on the tarmac but had not yet left the gate.
Before boarding the flight, to San Diego, California, he was seen trying to leave a security line when he noticed extra screening, according to Minnesota's Star Tribune.
The Transportation Security Administration "routinely includes random changes in its processes as an added layer of security — it helps prevent people from gaming the security system", said airport spokesman Patrick Hogan.
World's safest airlines 2019

Show all 19
The pilot was arrested and questioned, before being released three hours later pending toxicology results.
In a statement to CNN, a Delta spokesperson said the airline was working with local authorities regarding the incident.
"Delta's alcohol policy is among the strictest in the industry and we have no tolerance for violation. Delta is cooperating with local authorities in their investigation," the statement said.
The US Federal Aviation Industry has an eight-hour "bottle to throttle" rule, which bans pilots from flying within eight hours of drinking.
It's not the first instance of a pilot being arrested on suspicion of being intoxicated before take-off.
An American Airlines flight to Philadelphia was cancelled after the pilot was arrested on suspicion of being drunk.
The 62-year-old unnamed crew member was detained at Manchester Airport on 7 February and flight AA735 to the US was canned as a result.
In January, a Japanese pilot delayed five flights when he was found to be over the limit before boarding, All Nippon Airways (ANA) said.
The captain was due to serve domestic flight NH 501 from Osaka Itami in central Japan to Miyazaki, a city on the southern island of Kyushu.
During a pre-boarding inspection, the crew member of ANA Wings, an affiliate airline of ANA, tested positively for alcohol.
As a result, the airline had to switch crew, which delayed five flights in total.
Register for free to continue reading
Registration is a free and easy way to support our truly independent journalism
By registering, you will also enjoy limited access to Premium articles, exclusive newsletters, commenting, and virtual events with our leading journalists
Already have an account? sign in
Join our new commenting forum
Join thought-provoking conversations, follow other Independent readers and see their replies