The Independent's journalism is supported by our readers. When you purchase through links on our site, we may earn commission.
From Venice's cruise ships to taking food off the locals' plates in Cuba: 6 places that are being destroyed by tourism
As more destinations blame tourists for bad behaviour and overcrowding, here are some of the hotspots that are being ruined by holidaymakers – and how to better visit them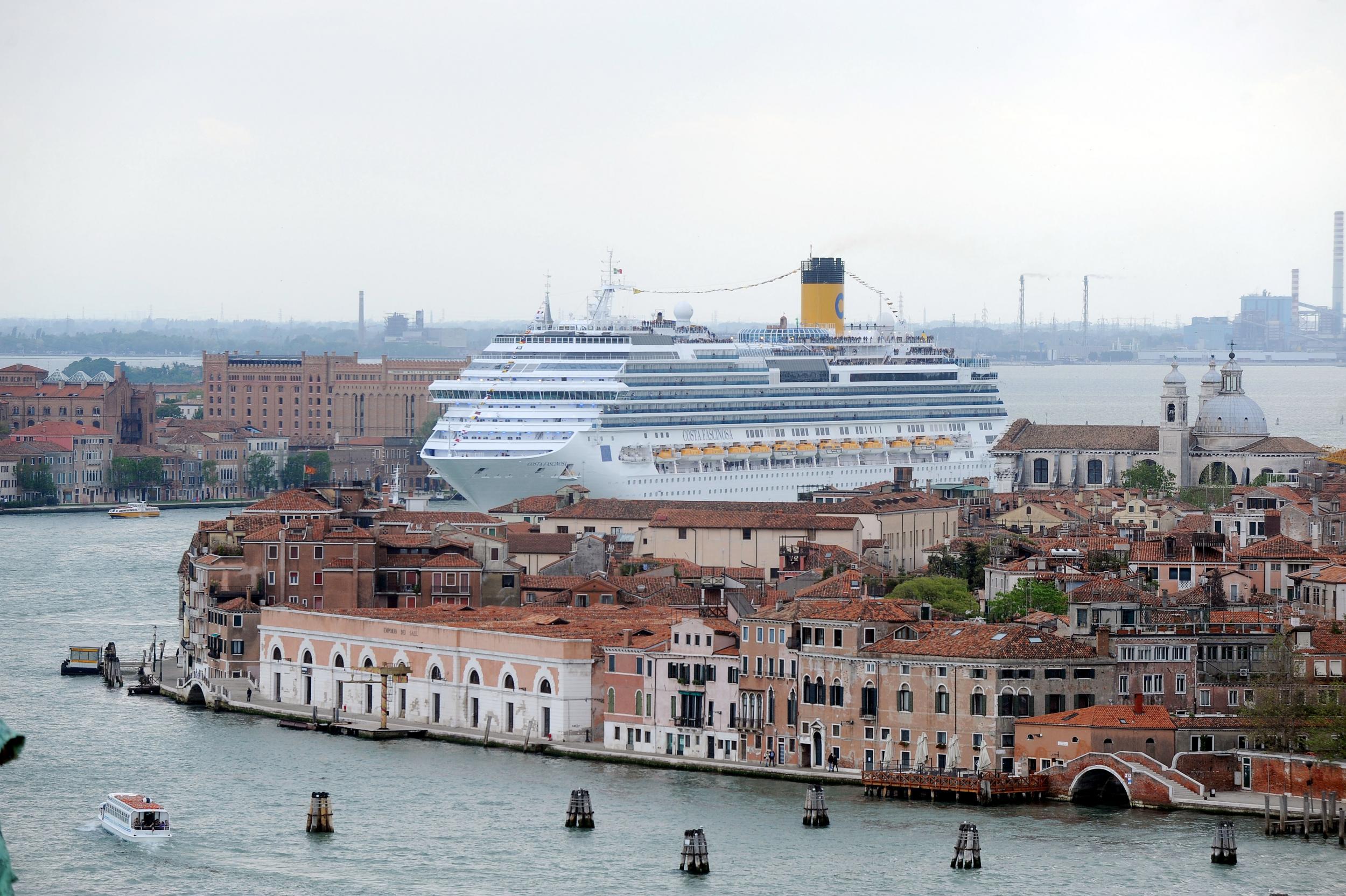 It's called the Butler Model (named after Professor Richard W Butler): a tourist destination is "discovered", grows exponentially and reaches peak success. For most places, though, it's all downhill from there – beaches are overcrowded, queues are long and badly behaved tourists ruin the atmosphere that their predecessors came for. As Barcelona blames ever-increasing tourist numbers for an uptick in complaints to police and Thailand has closed an island due to overcrowding, Responsible Travel's CEO Justin Francis tells us which destinations are crumbling under tourism – and how to visit them with minimal impact.
Venice
Venice's population has been "hollowed out" by tourism, halving with every decade, says Francis. "It's going from a living, breathing place to a theme park." The rise of Airbnb means locals are being pushed out of the housing market, he says, and cruise ships going right into the historic areas has an environmental, aesthetic and economic impact, since tourists rarely eat or sleep off the ships. "Overcrowding is a huge problem – in peak season, people aren't able to access some of the main sights," he says.
How to do it better: Go in shoulder season – it creates more certainty for local businesses, and doesn't overwhelm the local community and culture as travelling in peak season does. A locally owned hotel is the most ethical place to stay, Francis reckons – that way, more of your money goes back to the community, but you're not stripping locals of a place to live.
Or try: Italy's borghi or rural villages are slowly emptying as younger generations abandon them for the city. This is where your tourist dollar can make a difference. Stay in an agriturismo (country B&B) or an albergo diffuso – a hotel made up of rooms "scattered" around a historic centre, immersing you in local life.
Cambodia
Cambodia as a country isn't being ruined by tourism, says Francis, but tourism revolving around orphanages is tearing communities apart. Not only are "orphanages" mushrooming around tourist resorts, but 80 per cent of children in them aren't orphans – they've been placed there by their families in the hope of giving them a better start. Children in the orphanages suffer psychological effects from being repeatedly abandoned, according to Francis. You shouldn't visit them, and you should by no means volunteer at them, he warns. The same goes for buying souvenirs from the kids shilling them at tourist sites – parents take them out of school thinking that cute kids can earn more money than adults. Don't contribute.
How to do it better: "Volunteering should be about 'What good can I do?' rather than 'How good can I feel?'" says Francis. If you want to volunteer, find a project that helps parents keep their kids at home. You can still visit Angkor Wat; just buy your postcards from an adult.
Or try: Cambodia's wildlife areas are worth supporting, in order to stop them being developed for tourism, says Francis. Try visiting places that are lesser known.
Iceland
Iceland recast its economy around tourism after the 2008 crash; and it's done that so well that it's swiftly becoming a victim of its own success. "Sometimes tourism grows faster than the infrastructure," says Francis. "There were 250,000 tourists to Iceland in 2009, and 1.6m last year. It can't handle those numbers." In peak season, the Golden Circle route is overcrowded and difficult to navigate, he says.
How to do it better: Branch out from the normal itineraries. "You won't know the difference between the most famous waterfall in Iceland and the second and third most famous – they're equally magical," says Francis. "But you'll enjoy the lesser-known ones more as they're more peaceful."
Or try: For the far north, Spitsbergen, in Norway's Svalbard archipelago, is "magnificent" says Francis – fly via Oslo. Greenland is an up-and-coming destination, too.
Barcelona
The mayor of Barcelona is clamping down on tourism: banning large groups from the Boqueria Market, fining holiday operators for misconduct, shutting down illegal rentals and blaming drunk Brits for an uptick in police complaints. "In a recent survey, locals declared themselves more concerned about tourism than poverty," says Francis. "The city sees three times the number of visitors it did in the 1992 Olympics, and it's eroding the city's identity."
How to do it better: Like Venice, visit in shoulder season to minimise impact and provide a steady flow of tourist income. Again, Francis recommends staying in a locally owned hotel.
Or try: Rural Spain, for a full immersion into the food culture people come to Barcelona for. Like Italy, Francis says, young people in Spain are draining from the country to the city. Tourism can give them a reason to stay.
Thailand
Thailand closed the island of Koh Tachai to tourists last year after overcrowding issues, but that hasn't ended the problem, says Francis; Phuket exemplifies too much tourism. "Thailand tried to model itself as a paradise, but it's as far from paradise as you can imagine – there are too many instances of sex tourism, there's really bad behaviour from tourists, and a growth in drug culture." Mangrove forests are being degraded in order to build resorts, and the animal welfare at tourists sites is "appalling", Francis reports.
How to do it better: "Look beyond the marketing," says Francis. "Thailand has an epic coastline – there are more than 1,400 islands to choose from, so pick an alternative. And be responsible – travelling with respect will earn you more respect." He suggests asking hotels whether they pay staff the minimum wage before booking.
Or try: Burma has deliberately limited tourist numbers, he says – so you won't see the same ugly effects.
Cuba
In the past few years there has been a vast increase in tourist numbers, says Francis, but they're going up faster than the infrastructure. That doesn't just mean issues with finding places to stay; it's affecting locals too, with restaurants buying up food, meaning locals are priced out and "tourists are literally raiding food off the plates of the Cubans," according to Francis.
How to do it better: Francis tells us a high proportion of tourists only visit Havana; go further afield to spread the tourist load more evenly. He also recommends staying in casas particulares (homestays) rather than hotels.
Or try: Belize and Costa Rica have developed excellent models of sustainable tourism, says Francis – in fact all of Central America is a better bet than the Caribbean, according to him.
Join our commenting forum
Join thought-provoking conversations, follow other Independent readers and see their replies