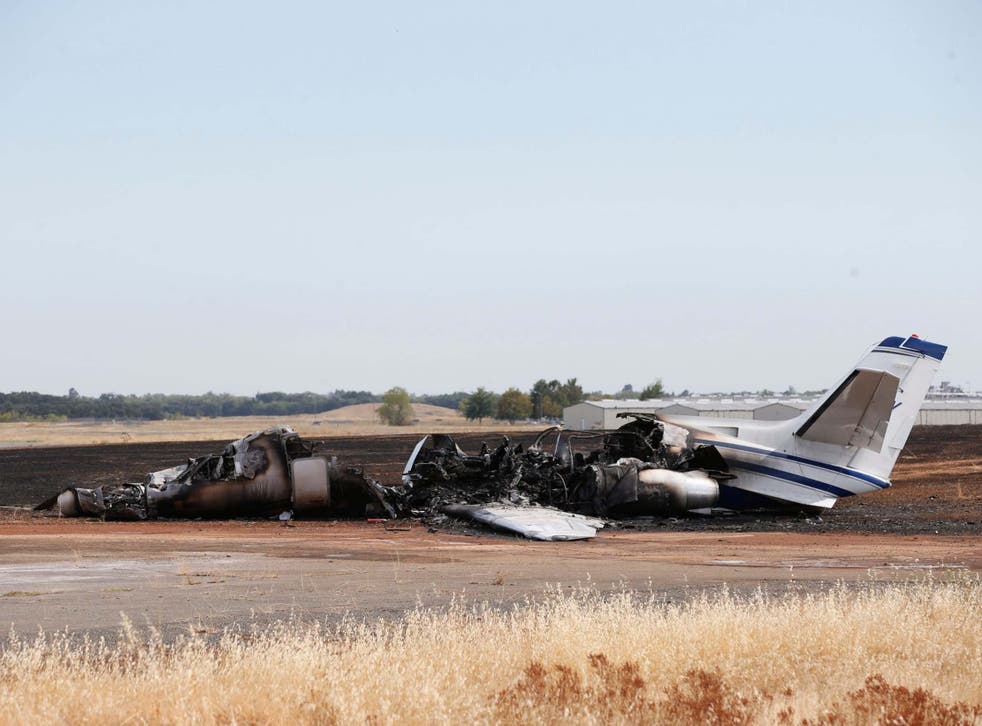 Plane bursts into flames after aborted take-off at California airport
Everyone escaped unharmed
A plane caught fire following an aborted take-off at a small airport in northern California.
All 10 people onboard the private plane, including eight passengers and two pilots, escaped unharmed.
The twin-engine Cessna Citation jet slid off the runway at Oroville Municipal Airport in California after the aborted take-off, reported Associated Press.
It landed in dry grass, which sparked a blaze.
Firefighters on the scene were able to control the grass fire but it took longer to extinguish the flames from the jet due to the amount of aviation fuel onboard.
The private plane, understood to be operated by Delta Private Jets, was en route to Portland airport in Oregon.
The fire also closed a nearby road temporarily as fire crews got the blaze under control.
The US Federal Aviation Administration and National Transportation Safety Board will investigate the incident.
Register for free to continue reading
Registration is a free and easy way to support our truly independent journalism
By registering, you will also enjoy limited access to Premium articles, exclusive newsletters, commenting, and virtual events with our leading journalists
Already have an account? sign in
Register for free to continue reading
Registration is a free and easy way to support our truly independent journalism
By registering, you will also enjoy limited access to Premium articles, exclusive newsletters, commenting, and virtual events with our leading journalists
Already have an account? sign in
Join our new commenting forum
Join thought-provoking conversations, follow other Independent readers and see their replies