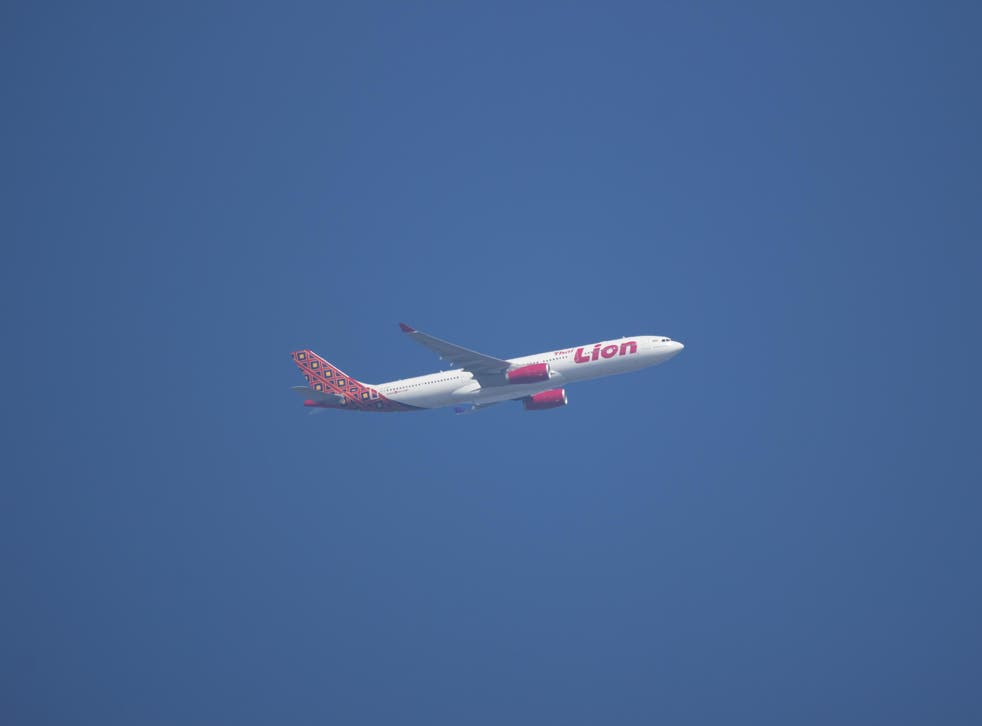 'Frightened' plane passenger tries to open emergency door
Flight was delayed by two hours
A passenger reportedly tried to open a plane's emergency exit because he was "frightened".
The man, who was flying from Bangkok to Wuhan in central China, was escorted off the plane by local police when he tried to open the door before take-off.
The passenger reached for the emergency exit handle and pulled it downwards, the South China Morning Post reported, quoting a witness statement published by a Chinese newspaper.
Thai Lion Air flight SL940 was delayed for more than two hours, eventually taking off at 8.47pm, according to FlightRadar24.
Passengers shouted at him and cabin crew scrambled to help him, according to reports.
Top ten airlines of 2019

Show all 10
It was reported that the man was "frightened" and was apologising to cabin crew, because he didn't realise he wasn't supposed to open the door.
The Independent has contacted Thai Lion Air for comment.
It's not the first time that a flight has been delayed by passengers trying to open the emergency exit.
Earlier this month, a flight from Manchester to Pakistan was delayed by almost eight hours after a passenger mistakenly opened an emergency exit instead of the toilet door, activating the slide.
Also this month, a flight was forced to turn back to Spain after a drunk passenger became upset and attempted to open the emergency exit. Air Europa flight UX89 was headed for Santo Domingo in the Dominican Republic and had got as far as Portugal when the pilot made the decision to return to Madrid.
Sometimes it's the opposite problem. In May, a flight to China from Bangkok was delayed after a woman tried to stop it from departing to wait for her daughter who was shopping.
The Spring Airlines service from Bangkok to Shanghai was due to depart at 3.30am but was held up for half an hour when one passenger became "emotional" and tried to stop cabin crew from closing the door.
Join our new commenting forum
Join thought-provoking conversations, follow other Independent readers and see their replies