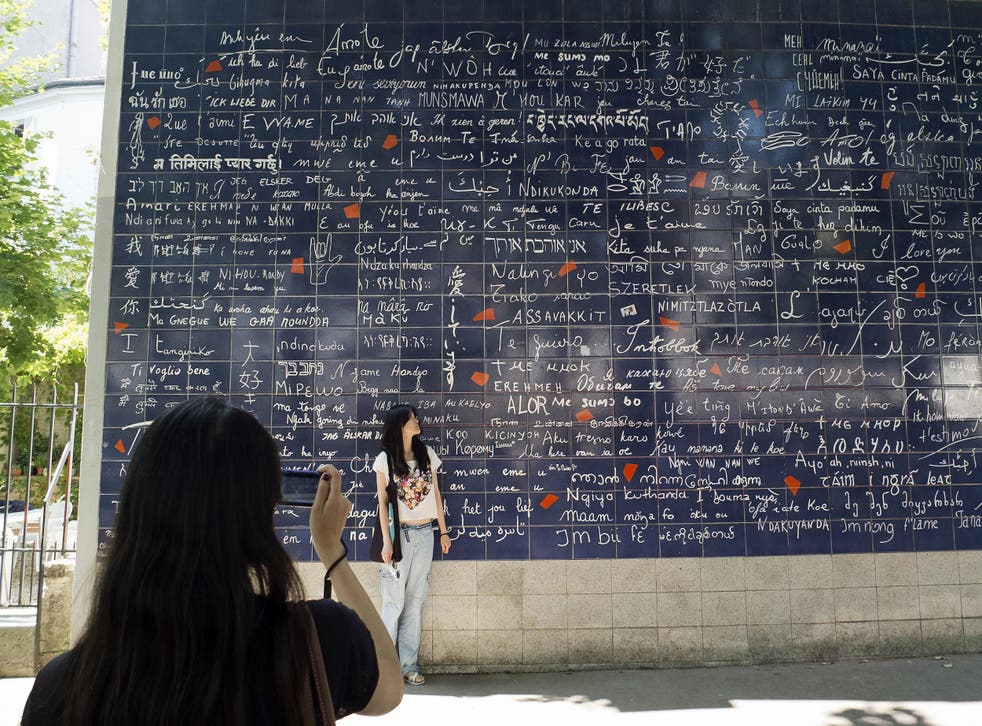 Pokémon Go for grown-ups: The new app that will take you on a traveller's treasure hunt
Can sightseeing be improved by a smartphone – and a bit of mystery?
Rachael Pells
Tuesday 08 November 2016 12:45 Comments
Where once the Place de la Concorde might have been adorned with book-burdened tourists, heads buried in maps, straining to make out road names and locate themselves, unassuming pedestrians are now much more likely to bump into someone being taken for a walk by their iPhone.
No need for the old faithful guidebooks anymore; hands raised in front of them, slightly glazed looks, the tourists plod along, following the small blue dot of Google maps, unlikely to absorb anything that's around them until their desired designation is reached.
Enter Kompl: a mobile location app for the curious minded. Kompl uses a combination of GPS, Wikipedia and search and discovery programmes like Foursquare to guide the intrepid traveller towards points of interest while allowing them to keep a sense of adventure. There are no maps and no walking directions, just a compass-like view which teases the user towards locations around them with pictures and limited information. It will tell you how many metres away the place is, but it's up to you to find your way there – perfect for those too stubborn to backtrack when they take a wrong turn (ie, me).
First introduced earlier this year, Kompl has just relaunched with an added gaming aspect. Choosing a character or "destiny", the user can seek out selected restaurants, bars, shops, historical monuments or squares, "collect" them and level up accordingly. A Pokemon Go for grown-ups, if you will.
Despite being someone usually rather fond of a dog-eared Lonely Planet and largely averse to mobile games (Candy Crush? Have some decorum), I grasped the concept of Kompl fairly quickly during a day walking around Paris.
Setting off in the Montmartre district, I could see on my 360-degree compass view that I was close to the Sacre Coeur. What it didn't tell me of course, was that I needed to wind my way around several small roads and climb up several feet of stairs to get there. But the beauty of the experience was that there was plenty to see en route.
I would ordinarily have walked past and ignored Le Mur de Je t'aime, an art installation just a few metres away. But with items from over 700 different categories pinpointed on my virtual radar, my interest was piqued each time I found myself close to one, and I started changing my path to find them. So this is how I came across Le Mur de Je t'aime, the Wall of Love; a stretch of wall decorated with the words "I love you" in 250 languages.
The app chooses locations based on their popularity and rating – the Eiffel Tower might be rated poorly, for example, but it's very popular so retains some weight on the app as a must-see location. And users can select categories that might interest them (you could choose, for instance, the oddly vague "west European restaurants" or "green parks") to avoid complete saturation in a busy central spot. You can also opt for extra challenges to pop up sporadically: "move west", or "follow a crowd", for example. "Move to the heart of the city," I am told, "if there is no heart, conjure one up". It's kooky and a bit sickly, but aims to get the user thinking about alternative routes and deeper exploration.
Wandering around the historic streets of Montmartre and reading the blurbs of cool boutiques and old houses as I passed them, I considered how natural it felt to expect information on demand – and a really efficient method of exploration.
But not so far in, potential disaster struck. Pausing to take my first instagram of the day, my phone whinged: 15 per cent battery remaining. That seemed a little mad – I'd left with close to 100 per cent just over an hour ago. Granted, battery use will vary depending on the smartphone and how much it is straining for reception, but I wouldn't recommend setting off on a Kompl mission without a portable battery pack or backup plan.
The app does have its glitches – depending on how you approach them. I walked the entire perimeter of Montmartre Cemetery, for example, never reaching any closer than 200 metres away from my goal, because of course the app failed to tell me where the entrance was.
Its designers would say this was all part of the adventure, but I must admit I cracked and checked Google in the end to save myself from ending it there and then.
Storming through the final resting sites of German poet Heinrich Heine, I wondered what he would make of me stomping around his final resting place, phone in hand as I searched for the elusive epicentre of the cemetery in order to "collect" it for the game and earn myself a virtual reward.
But then again, that very difficulty forced me to explore the place properly rather than just float by in order to catch 'em all. You could imagine the average backpacker becoming nauseatingly competitive, collecting all the sites to improve and expand their virtual travelling profile. This was my initial source of scepticism for the gaming concept, and I have to say it did feel a little unnecessary, but I can appreciate that it will encourage others to seek out new cultural highs.
The app works well in combining a sense of adventure and independence with technology. It incites a certain excitement about discovering new places while allowing you to remain safe in the knowledge that you can always find your way back.
Travel essentials
Getting there
Eurostar (eurostar.com) offers tickets from London St Pancras to Paris from £29 one way.
Visiting there
Kompl (komplapp.com) is free for iOS in 22 cities across the world.
More information
parisinfo.com
Click here to view our latest travel offers with Independent Holidays
Register for free to continue reading
Registration is a free and easy way to support our truly independent journalism
By registering, you will also enjoy limited access to Premium articles, exclusive newsletters, commenting, and virtual events with our leading journalists
Already have an account? sign in
Join our new commenting forum
Join thought-provoking conversations, follow other Independent readers and see their replies