Portugal to reopen beaches next month in bid to regain tourists
New app will help holidaymakers find space on the beaches of the Algarve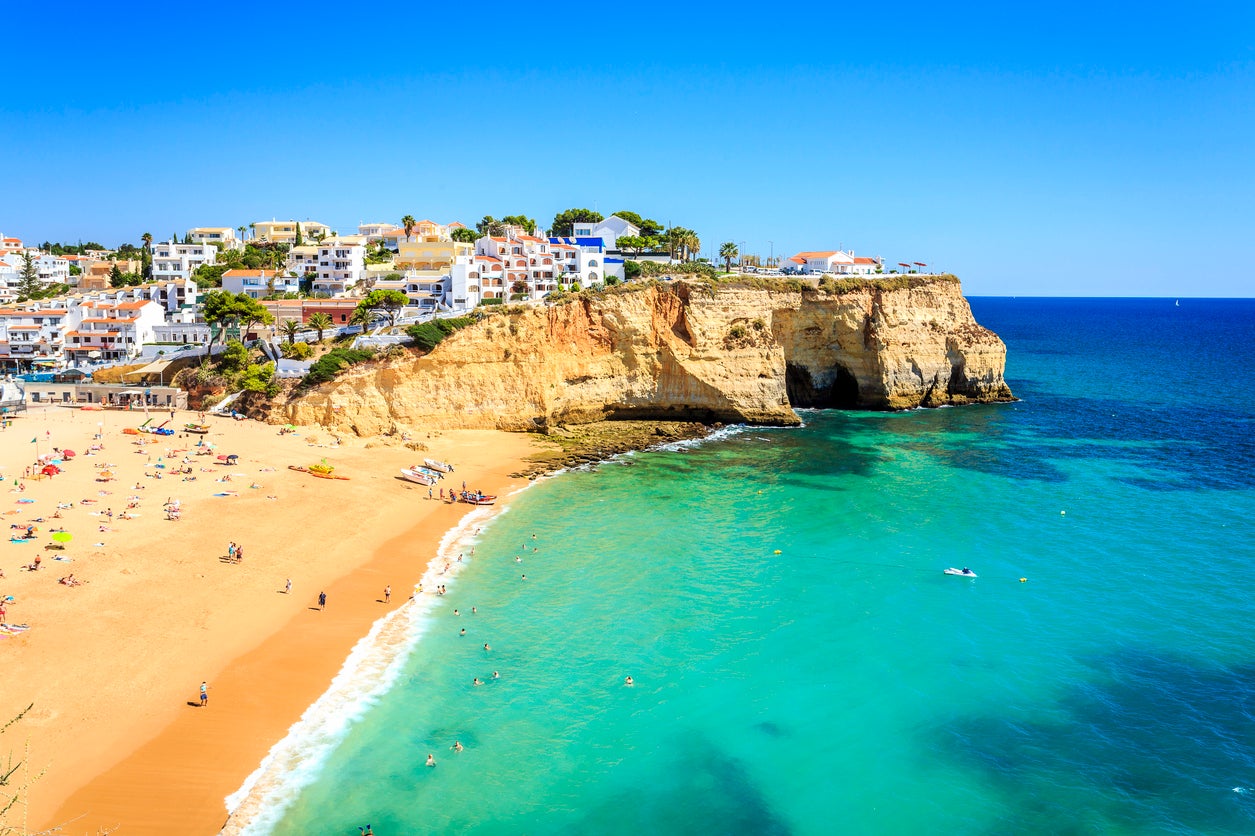 As southern European countries begin a battle to win back tourists, Portugal has said it will re-open beaches from 6 June.
The prime minister, Antonio Costa, said that sunbathers will need to comply with social distancing rules, which in Portugal require 1.5m of separation.
With the distance rule, the capacity of beaches will be reduced – but sunseekers will be able to download an app that will enable them to see where space remains.
Sports involving two or more people will be banned as restrictions to control coronavirus are imposed.
The government-run change of heritage hotels known as pousadas are planning to open in mid-June, but others might be open as early as 1 June.
There is likely to be a mandatory 24-hour buffer between the departure of guests and when their rooms can be occupied once more.
The Portuguese announcement is part of a surge in activity by southern European nations who are desperate to rescue what they can from the summer season.
Italy and Spain have announced that they will be ready for tourists in July.
Greece has had a low number of deaths, but it is also keen to kick-start its tourism industry – which accounts for at least 10 per cent of the economy.
Harry Theocharis, the Greek minister of tourism, told the BBC's Coronavirus Newscast, that the Parthenon in Athens has just re-opened.
He called for a quarantine-free deal with the UK so that returning travellers to Britain do not need to self-isolate for two weeks, saying: "We feel this is the time to remove as many of the barriers as possible."
Join our commenting forum
Join thought-provoking conversations, follow other Independent readers and see their replies