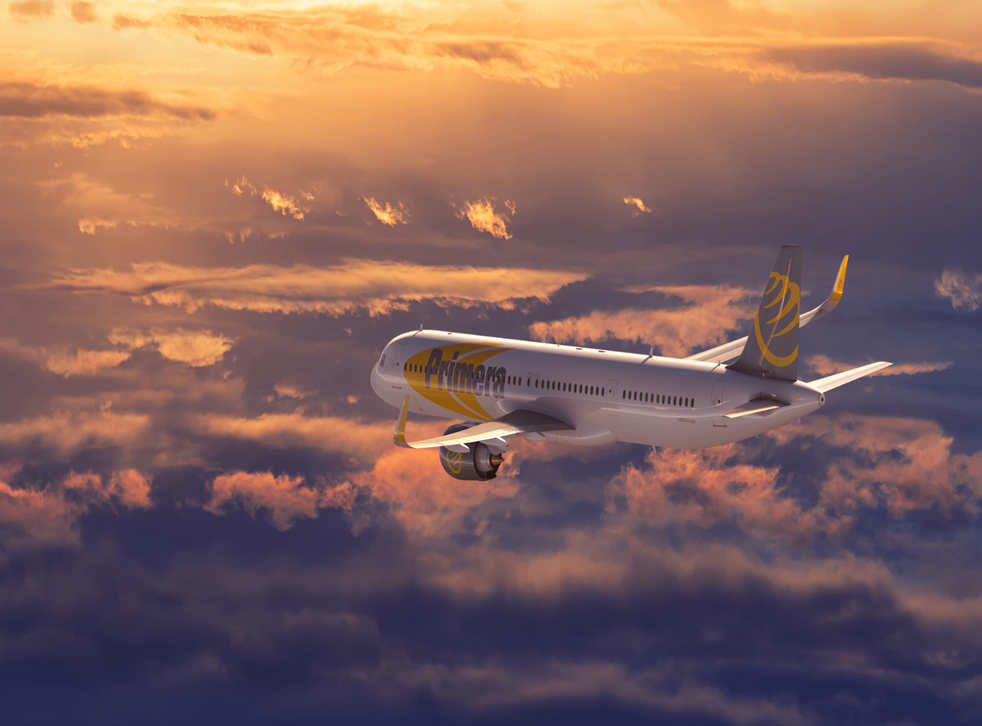 Primera Air launches flights from Stansted to Washington DC
After cancelling New England flights from the Midlands, Primera Air promises a new link from Essex to the White House
Simon Calder
Travel Correspondent
Thursday 01 February 2018 18:47 Comments
Less than a week after Primera Air abruptly cancelled its planned flights from Birmingham to Boston, the airline has announced a new link from Stansted to Washington DC.
Hundreds of pre-booked passengers were sent emails on 26 January saying their summer flights from Birmingham to the Massachusetts capital had all been cancelled. So too have some of the Birmingham-New York services
Primera Air, an Icelandic-owned airline, had previously announced bold expansion plans for 2018, flying from Stansted and Birmingham to Boston, New York and Toronto.
In November, Andri Mar Ingolfsson, the president and owner of Primera Air, said: "We see a stable and high demand for our transatlantic flights from Birmingham to New York, Boston and Toronto."
But within two months, the airline said "changing passenger flow trends" had caused the cancellation of the Birmingham-Boston route, with Birmingham-New York services reduced from daily to four a week.
After Friday's announcement, a spokesperson for Birmingham Airport said: "We are confident that Primera Air has made this strategic decision for the longer-term success of its operation and we will continue to support the airline to successfully launch its new operation from Birmingham in May."
Now the airline says it will launch a new route from Stansted in August, flying five times a week to Washington Dulles.
Lisa Dewar, who is waiting for a refund for her cancelled Boston flights with Primera Air, told The Independent: "I'm not very impressed with them introducing new routes when they've said the reason they have cancelled Birmingham to Boston is because there was not enough take up of passengers.,
"How do they know this route will be popular or will they sell the tickets then cancel these if they don't sell enough?"
Mr Ingolfsson said: "We see a strong demand for this route and we are the first low-cost airline to start operations between both cities."
World Airways flew a low-cost link between Gatwick and the US capital in the 1980s. More recently, Stansted-Washington was served by MaxJet, which went bust on Christmas Eve, 2007, minutes after its final departure had taken off from the Essex airport.
Ken O'Toole, chief executive of Stansted, called Primera Air's move "a real vote of confidence in Stansted and of the demand for long-haul flights to and from London and the East of England".
He added: "We've already seen a very positive response from passengers to Primera's previous announcement of new services to New York, Boston and Toronto, and the addition of Washington will provide even more choice and connectivity to the east coast of the USA."
The aviation analyst, John Strickland, said: "Long haul, low cost is a growing business model but that doesn't mean it is immune to challenges of developing and sustaining smaller regional markets. Such markets tend to be more price sensitive and more seasonal all of which makes airline profitability more elusive.
"We've recently seen Norwegian cancelling and reducing frequencies on a number of its new European/US regional routes."
Primera Air's flights will be operated with narrow-bodied Airbus A321 aircraft. The first test flight of the LR model, of which Primera Air has ordered two, took place successfully on Thursday.
There have been rumours that deliveries of A321s are being delayed because of engine supply-chain issues. But Mr Ingolfsson said: "We are only a few weeks away from receiving our first Airbus A321neo units, which will start operations in April."
The airline also has 20 new Boeing 737MAX aircraft on order.
Register for free to continue reading
Registration is a free and easy way to support our truly independent journalism
By registering, you will also enjoy limited access to Premium articles, exclusive newsletters, commenting, and virtual events with our leading journalists
Already have an account? sign in
Join our new commenting forum
Join thought-provoking conversations, follow other Independent readers and see their replies