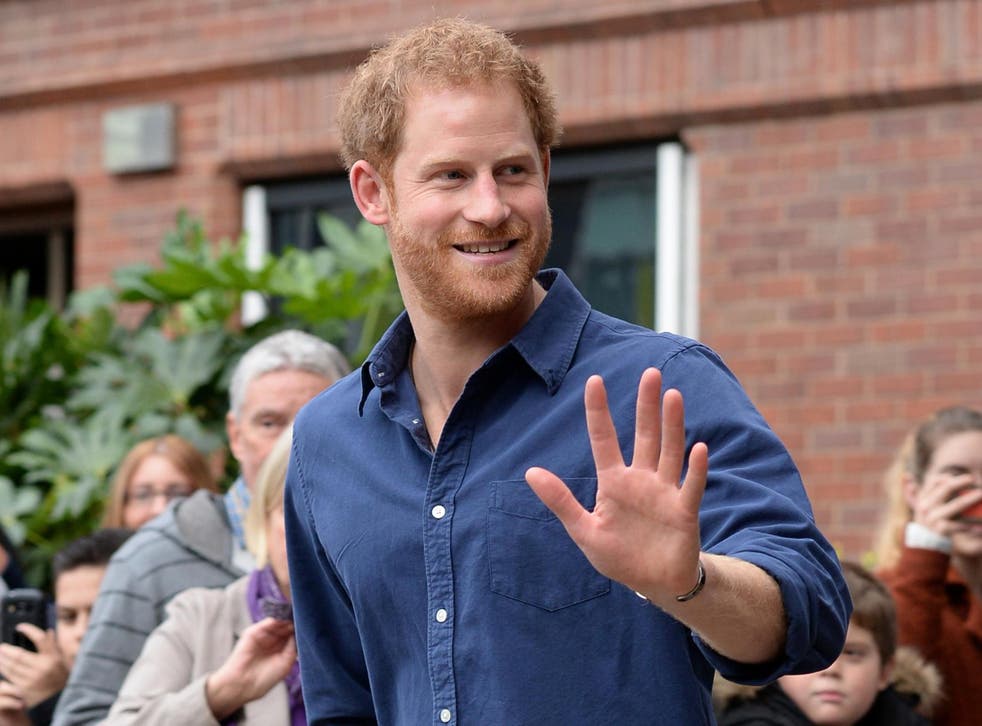 What will happen to Prince Harry's sustainable travel scheme as he steps back from Royal duties?
The Duke and Duchess of Sussex have announced their plans to become 'financially independent'
As the Duke and Duchess of Sussex announce their plans to "step back" from life as senior members of the Royal Family, there's only one question on my mind: what will become of Travalyst, the initiative set up by the Duke of Sussex in partnership with some of the biggest names in the travel industry – Booking.com, Ctrip, Skyscanner, TripAdvisor and Visa – with "the ambition to change the impact of travel, for good"?
"We believe in the power and importance of travel and that we also have a shared responsibility to our planet and to each other," was Travalyst's bold mission statement when Prince Harry announced the launch back in September 2019.
"That's why we're coming together as a catalyst for change. We want to be the driving force that paves a new way to travel, helping everyone explore our world in a way that protects both people and places, and secures a positive future for destinations and local communities for generations to come."
It seemed a laudable goal. Who wouldn't want the impact of travel to be changed "for good"? It's often the elephant in the room in our profession: that travel, in all its glorious possibility, poses some ethical dilemmas, both in terms of people and planet. There are myriad issues to be addressed, from the carbon emissions produced by flying to the dubious morality of slum tourism (where wealthy Westerners have a nose about a community living in poverty). A more sustainable industry would serve to benefit tourists and locals alike.
The thing is – and it is quite a big thing, one might argue – several months after launching, Travalyst still isn't saying how it's actually going to achieve any of the lofty aims set out on its slick yet sparsely populated website. And that is extremely problematic. For one, it raises uncomfortable questions about the timing of the project's launch, which just so happened to follow a slew of media coverage slamming the Duke and Duchess's decision to take four private jet flights in under a fortnight.
All Meghan Markle's outfits during royal tour to South Africa

Show all 22
Before you think I'm just sticking the oar in for the sake of it, let me state for the record that I actually rather like Prince Harry and have nothing but warm feelings towards Meghan. I genuinely believe they are committed to issues of sustainability and equality and want to use their considerable influence as a force for good in the world. I can totally see, too, why they would want to forge a life independent from the Royal Family – and far from the relentless gaze of the British media. More power to 'em.
The trouble is, as a journalist, you learn to read between the lines of PR fluff – to skim past all the bombastic pronouncements and get to the meat and bones of a story. You're after the tangible, concrete details: the who, what, when, where, why, how. Aside from the who and the why, all the rest remains up for grabs. How are Prince Harry and several multi-million pound companies going to change travel "for good"? What is it they're going to do, exactly? When and, in fact, where are these projects going to materialise?
On the day of the big reveal press conference in Amsterdam (attended by the Duke, who opted to travel by plane rather than train), I read all 1,100 words of the press release. I read them again. I read them a third time. And I was still none the wiser. It's not easy to write a well-crafted press release of impressive length without really saying much, but somehow they managed it.
"This bold new partnership is paving a new way to travel; driving change to help everyone explore the world in a more sustainable manner, protecting people, places, wildlife and securing a positive future for destinations and local communities for many generations to come," it stated.
"The partnership will initially explore and promote solutions that help drive sustainable practices and consumer choices in areas including; supporting local people, protecting wildlife, tackling climate change and environmental damage, and alleviating overtourism."
So many words, so little information. But the most telling part read: "Further details of new initiatives launched by the Travalyst partnership will be announced in due course."
To me, this translates as: "We haven't actually got any initiatives yet." Prince Harry's name, coupled with the increasingly popular buzzwords of "sustainable tourism", "conservation", "climate change" and "overtourism", ensured Travalyst got maximum exposure across print and broadcast media – all without having to state a single concrete detail. Impressive.
When approached to give details of how this bold new collaboration was going to change the world back in October 2019, TripAdvisor said they were "afraid we don't have anything to share with you at this time," while Visa "don't have anything further to announce on this currently but will let you know once we do".
Booking.com had more to say, but it was still terribly woolly. Areas of focus included "boosting the visibility of sustainable travel options for consumers and exploring innovative ways for social entrepreneurs and local communities to join forces to help tackle specific challenges on a destination level". Again, great in theory – but in practice more questions than answers were raised. What constitutes a more "sustainable option"? What are the criteria? Would the algorithm prioritise sustainability above and beyond better-rated listings? As for the latter area mentioned, the specifics are so sparse it's barely worth mentioning.
"Among initial activities, we will explore solutions that drive adoption of sustainable practices, while considering how best to enable consumers to make sustainable travel choices. This will include exploring technologies and innovations that can change the way we travel." This from Skyscanner – again, words like "explore" and "consider" papered over a dearth of detail. In fairness, the flight comparison website had recently announced it was investing in SkyNRG, the global market leader for sustainable aviation fuels, to help develop of a new production facility – though this commitment didn't appear to be materially linked with Travalyst.
Ctrip is yet to comment on its practical involvement.
A spokesperson for Sussex Royal, the foundation of The Duke and Duchess of Sussex, said at the time that, though there were no project details that could be revealed, more announcements would be made "within the next 12 months".
They added: "There are key streams each of the partners are focusing on and working on. We'll be doing pilot projects and research that will help inform very specific initiatives, timed out over the next three years."
When asked why Travalyst was launched when there was little to tell, they said: "Uniting all these organisations that don't normally come together is significant. We saw the Amsterdam event as a partnership announcement – it was the start of something.
"We also want to mobilise and talk to other companies within the travel sector. Once you make a public declaration, it allows you to get out there and have conversations with people and organisations in the industry.
"It was very much the start of a process and we're looking forward to building on it going forward."
Perhaps they're right. I hate to be cynical. The Duke and Duchess have enough clout that, in time, I expect the whole exercise will come good and support will be given to various worthy programmes around the globe, with a large degree of success. And perhaps cutting ties to their Royal duties will mean the couple have even more time to dedicate to getting things off the ground. But to launch an "initiative", "project", "scheme" – whatever you want to call it – before you have any real, material plans to share? It feels an awful lot like greenwashing dressed up as do-gooding.
Things have gone awfully quiet since the launch last year. Only time will tell if Travalyst is all climate talk and no climate action.
Join our new commenting forum
Join thought-provoking conversations, follow other Independent readers and see their replies