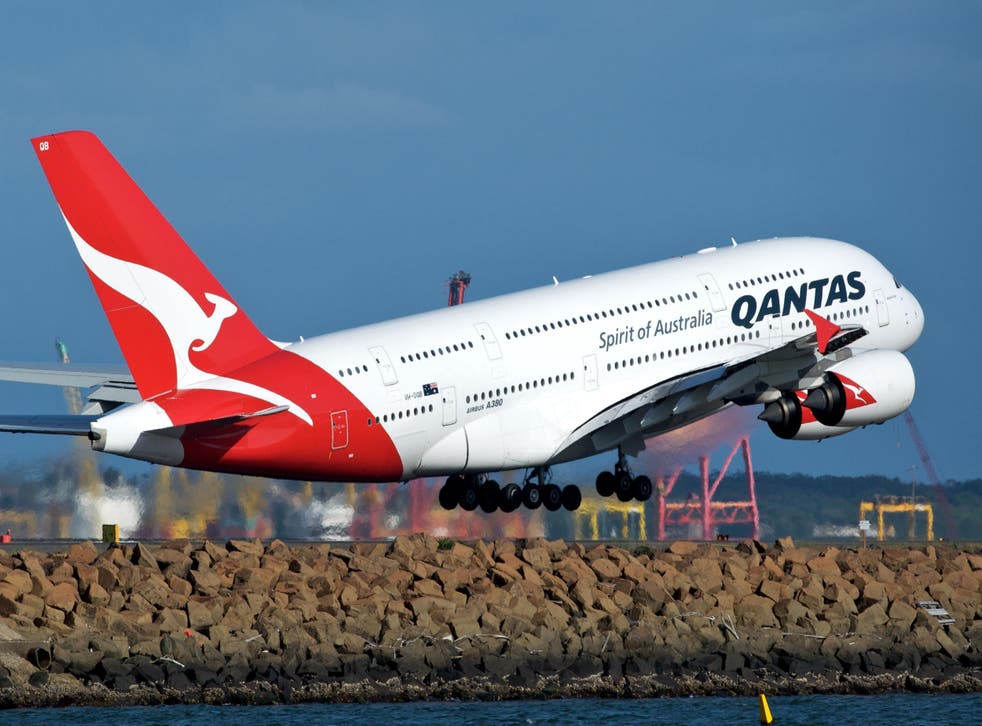 Qantas plane forced to return to Canberra after passenger refuses to put tablet on flight mode
Well known businessman refused to switch to flight mode
A Qantas plane was forced to abort take off and turn back to the gate when a passenger refused to put his tablet into airplane mode.
Flight QF2133 was due to travel from capital city Canberra to Melbourne on Friday when the unnamed passenger refused to cooperate, ignoring requests from airline staff to turn his tablet off as they were starting to taxi.
The airline has said in a statement that the plane was turned back because the passenger "did not follow instructions with regards to electronic devices on flights".
"Qantas flight QF1233 operating from Canberra to Melbourne on Friday evening returned to the gate shortly after pushing back from the aerobridge."
The incident caused a delay of over one hour.
According to local radio station 3AW, the culprit is a well-known Australian businessman.
The news comes a week after a Qatar Airways flight was forced to land when a woman realised mid-flight that her husband had been unfaithful. The flight between Doha and Bali had to make an emergency landing after the woman used her husband's fingerprint to access his phone as he slept, before discovering evidence of his infidelity. The family, and their young child, were thrown off the flight in Chennai, India, 5,000 miles away from their destination.
When asked about Qantas' flight QF1233, a spokesperson for the CAA told The Independent: "Any UK airline, which wants to allow passengers use of electronic devices, must conduct a risk and safety assessment, in line with regulations set out by the European Aviation Safety Agency.
"Most UK carriers have now completed this safety testing, which means passengers can use smartphones and tablets in 'flight mode'.
"In addition certain aircraft are now equipped with Wi-Fi and/or voice call capability, however, notwithstanding this, passengers should still ensure any device remains in 'flight mode' at all times.
"At the beginning of the flight, cabin crew will make clear what electronic devices can be used and when they can be used.
"All passengers must obey the instructions of the captain, which includes information provided during in-flight briefings, and anyone who fails to do so may be committing an offence and could be prosecuted"
In June, a flight in China was delayed after an elderly passenger threw coins into the engine for good luck.
Join our new commenting forum
Join thought-provoking conversations, follow other Independent readers and see their replies