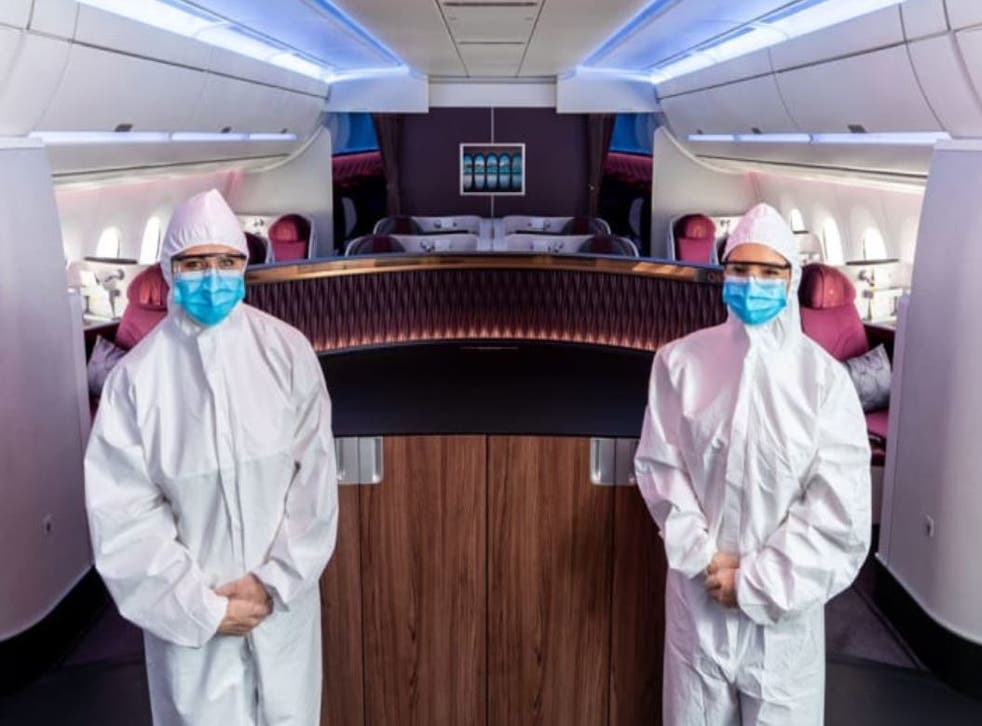 Qatar Airways hands back almost £1bn to passengers during coronavirus pandemic
Exclusive: To encourage bookings, travellers are offered extreme flexibility – including switching Tokyo tickets to Sydney
After the collapse in global aviation triggered by the coronavirus pandemic, one Gulf-based airline has handed back almost £1bn to passengers.
Qatar Airways says in the past five months it has refunded $1.2bn (£916m) to 600,000 customers – an average of $2,000 (£1,515) per booking.
The carrier's chief commercial officer, Simon Talling-Smith, said: "The amount we have paid out in refunds has undoubtedly had an impact on our bottom line, but it is our duty to do the right thing by our customers and trade partners.
"As an airline we are strong enough to mitigate the impact of this."
The Doha-based carrier moved cabin crew and ground services staff into customer contact centres to help process refunds.
Qatar Airways says all but four per cent of passengers have had their fares returned to the original form of payment, and that new refunds are being paid in less than 30 days.
Under European air passengers' rights rules, refunds for cancelled flights are due with a week of the planned departure. But as revenue dried up almost entirely for many airlines, they have proved to be far slower in many cases.
The Civil Aviation Authority (CAA) said that Emirates, a rival of Qatar Airways, had been taking up to three months to issue refunds. The Dubai-based airline expects to reduce the timeframe to 30 days by September.
Virgin Atlantic has been taking up to four months.
Richard Moriarty, chief executive of the CAA, said: "Although we have taken into account the serious operational challenges many airlines have faced, we have been clear that customers cannot be let down in this way, and that airlines must pay refunds as soon as possible."
In a bid to persuade passengers whose flights had been cancelled to accept vouchers rather than cash, Qatar Airways offered a 10 per cent bonus. It says 36 per cent of travellers chose this option.
To encourage new bookings, the airline has implemented a commercial policy offering unprecedented flexibility. New tickets are issued for two years, twice as long as normal. Passengers can change dates as often as they like, free of charge.
The origin of the flight can be changed to another city within the same country (eg from Manchester rather than Heathrow). More significantly, the destination can be changed to any other city within 5,000 miles of the original.
This means someone booked to Tokyo could switch to any other Asian destination, or even Perth or Sydney in Australia, without paying extra.
Join our new commenting forum
Join thought-provoking conversations, follow other Independent readers and see their replies