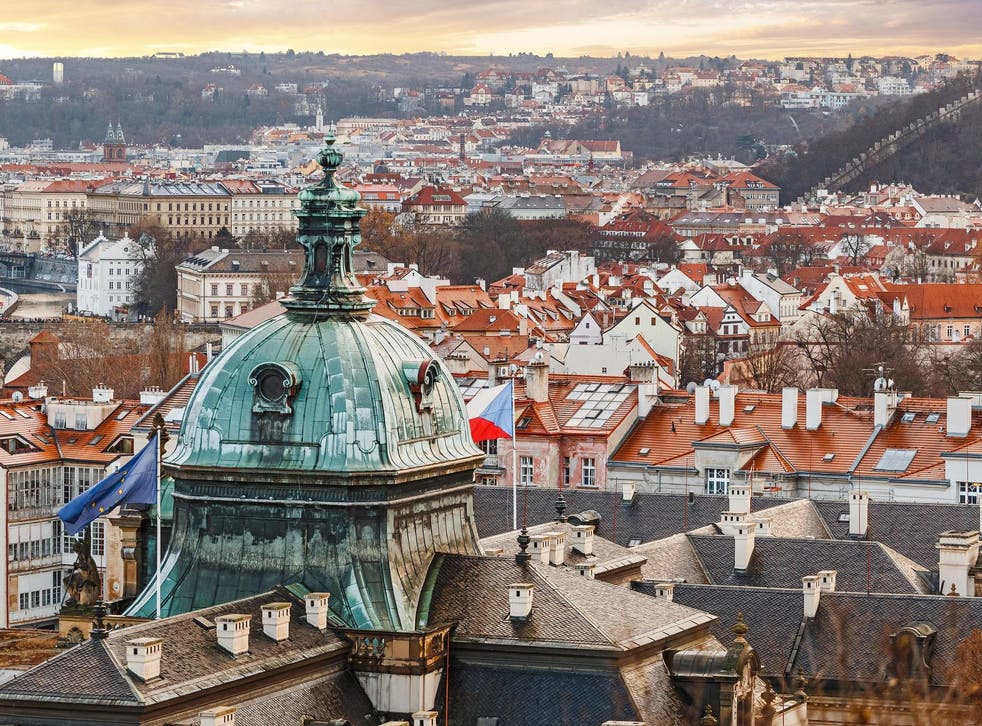 UK quarantine: What does Czech Republic, Jamaica and Switzerland joining no-go list mean?
Cuba has been removed from the no-go list — but geography means Liechtenstein is now off-limits
The Czech Republic, Jamaica and Switzerland are latest to be relegated from the no-quarantine league, while Cuba is now regarded as low risk.
These are the key questions and answers.
What has happened – and why?
In what now appears to be the government's weekly quarantine announcement, the transport secretary tweeted at 5pm that three more countries have joined the government's "no-go" list.
The Czech Republic, Jamaica and Switzerland are now regarded as unacceptably high-risk destinations for British travellers.
Each has seen a sustained increase in infection rates, with the number of new cases per 100,000 citizens above 20 – which is the bar the UK government has set for placing countries off limits. Britain is currently at 11.6 on this measure.
Grant Shapps said: "The decision on whether to add or remove a country is carefully made after research from the Joint Biosecurity Centre.
"A lead indicator is 20 cases per 100k [population] over seven days but they take into account a wide range of factors, including level, rate and speed of change in confirmed cases."
Switzerland was placed on Scotland's must-quarantine list a week ago.
As is also now traditional, one country has made it on to the quarantine-exempt list: Cuba.
What are the implications?
Travellers in any of the newly high-risk countries have until 4am on Saturday not just to leave that nation but also to return to the UK.
If they arrive any later, they must self-isolate for 14 days – a rigorous requirement that does not allow the traveller to leave their dwelling except in a few very closely defined circumstances.
The decision on Switzerland now also means that Liechtenstein is off-limits, because the tiny principality is accessible only via Swiss or Austrian territory – the latter being added a week ago to the no-go list.
The Independent estimates that around 5,000 British visitors are in each of Switzerland and the Czech Republic, and handful in Liechtenstein.
There are believed to be a tiny number of UK citizens on holiday in Jamaica. But a significant number of British travellers wither family connections are understood to be on the Caribbean island.
What are the chances of flying back from these countries?
Czech Republic: within minutes, the fare for the Ryanair Friday afternoon departure from Prague to London Stansted soared to £300 then sold out completely. The Czech Airlines fare is currently £392 for the flight from the capital to Heathrow, and is expected to sell out quickly.
British Airways swiftly laid on a special flight from Prague to Heathrow on Friday evening. Fares start at £266 one way, including a generous 46kg cabin baggage allowance.
Jamaica: the only international departures are to the US. Travellers should not book these unless they are sure they will be allowed to change planes at an American airport, such as Miami or New York JFK, and fly back to the UK in time. If they do not get out on Thursday night, it is likely to be too late.
Switzerland: there are good connections from both Geneva and Zurich, but no one seeking an escape route should use Basel airport. The terminal and runway are just inside French territory, and the Department for Transport (DfT) has confirmed to me that this would trigger the need to quarantine for two weeks because the traveller is deemed to have been in France.
The Friday morning easyJet departure from Zurich to Gatwick had three seats left at £361 one-way.
At 6pm on Thursday, Friday evening's Swiss flight from Zurich to Manchester had one seat left at £568.
British Airways was selling its lunchtime Zurich-Heathrow flight for £463, and from Geneva at £562, though BA may well add services or deploy larger aircraft, creating additional space. In previous weeks these have typically sold for around £300 one way.
What about by land?
As France, Belgium and the Netherlands are all on the no-go list, the only possible terrestrial way back is by car not stopping between Germany and the Eurotunnel terminal at Calais; ferries are not exempt.
Trains from Switzerland and the Czech Republic to Germany unlock a wide range of flights, however.
From Frankfurt airport – which has its own railway station on the German high-speed network – Lufthansa has flights on Friday to Heathrow, Birmingham and Manchester for around £300 one-way.
I have a holiday booked to a quarantine destination. Can I get a refund?
If you have booked a package holiday – flights plus accommodation – with an imminent departure, then the travel company is likely to offer a full refund.
Once the Foreign Office warns against travel to a destination, it is conventional for passengers to be offered their money back. But if it is a city break later in the year, the travel firm will ask you to wait.
If you have booked elements separately, it depends on the attitude of your airline and accommodation provider. British Airways and easyJet are likely to offer a credit note, while Ryanair's attitude is "use it, lose it or pay to change it".
Hoteliers may offer the chance to postpone your trip but are unlikely to provide a full refund.
Any other surprises?
Yes. Gibraltar's infection rates are about the highest in Europe, but the British Overseas Territory retains quarantine exemption.
Bulgaria, which has seen a steady and sustained decrease in infection rates, was hoping to join the "low-risk" list, but will have to wait another week.
Who is next?
A week ago, Portugal was given low-risk status for the first time in five months. Its infection rates are now climbing again, and re-imposition of quarantine cannot be ruled out.
But other popular destinations, including Greece, Italy and Turkey, are looking reasonable bets for a September getaway.
Join our new commenting forum
Join thought-provoking conversations, follow other Independent readers and see their replies