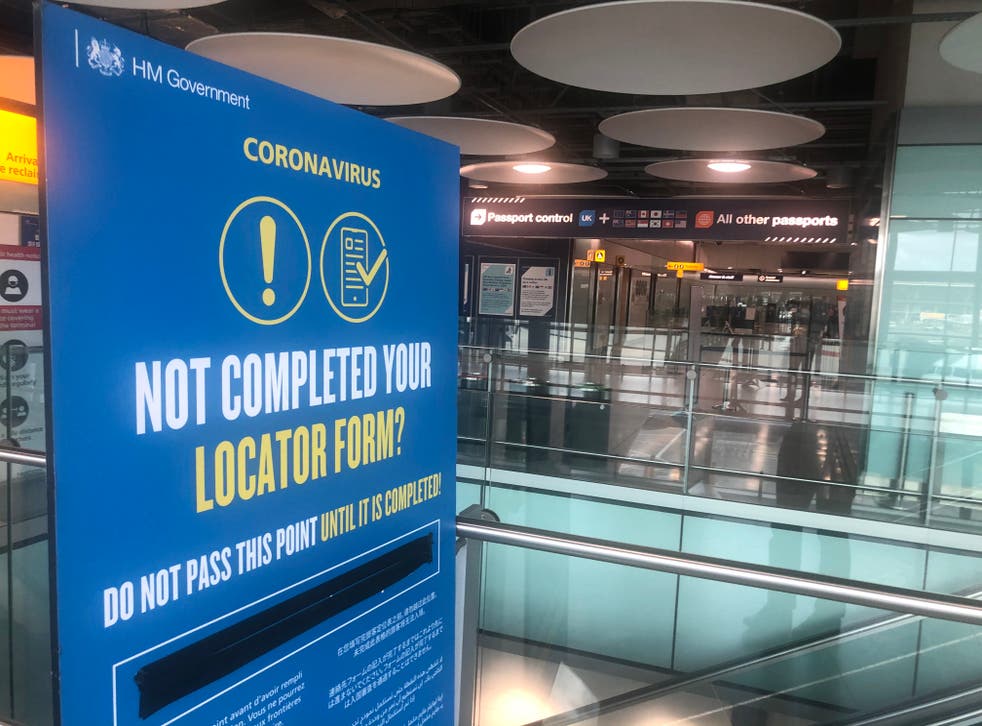 International travellers pose lower risk than local population, say European safety authorities
Quarantine, testing and temperature checks are pointless when coronavirus infection rates in destination country are high, says ECDC
Tough travel quarantine policies adopted by the UK and other high-infection countries in Europe have been branded as pointless by two leading authorities.
The European Centre for Disease Prevention and Control (ECDC) and European Union Aviation Safety Agency (EASA) have issued a joint report that concludes: "The prevalence of the new coronavirus among travellers is estimated to be lower than is the case for the general population."
It says that in the current epidemiological situation across all European Union nations and the UK, "imported cases account for a very small proportion of all detected cases and are unlikely to significantly increase the rate of transmission".
"In addition, the measures in place in aviation minimise the possibility of transmission during the air travel process."
At present, visitors to the UK from the vast majority of countries are treated the same as contacts of coronavirus cases. They are required to self-isolate for two weeks, though later this month the time will reduce to five days if a Covid test proves negative.
But the report says: "Travellers should not be considered as a high-risk population, nor treated as contacts of Covid-19 cases, unless they had been in known contact with a confirmed positive case.
"In the current epidemiological situation, quarantine or systematic testing for [the virus] of air travellers is not recommended."
The report also dismisses entry screening measures, such as temperature checks and health questionnaires, as ineffective – but says Passenger Locator Forms (PLFs) constitute "an important tool to facilitate prompt contact tracing in the destination country".
The authors berate the absence of any consensus on health-protection measures, saying: "Lack of harmonisation and frequent, sometimes sudden, changes in national policies are causing confusion and having a deterrent effect on travel."
The report makes it clear that aviation fuelled the spread of coronavirus in Europe, saying: "Travel-related virus introduction and tourism-related spread within the EU/EEA and the UK contributed substantially to the transmission across and within countries during the early phase of the Covid-19 pandemic."
But in the first week of November 2020, it said: "Imported cases only accounted for less than one per cent of the total number of cases, with the vast majority of cases being locally acquired."
A spokesperson for the Department for Transport, which administers the quarantine scheme, said: ""The government has made consistently clear it will take decisive action if necessary to contain the virus, including removing countries from the travel corridors list rapidly if the public health risk of people returning from a particular country without self-isolating becomes too high.
"Throughout the outbreak, all our decisions have been based on the best scientific evidence. Any emerging evidence is continually monitored and considered in the government's policy making."
Join our new commenting forum
Join thought-provoking conversations, follow other Independent readers and see their replies