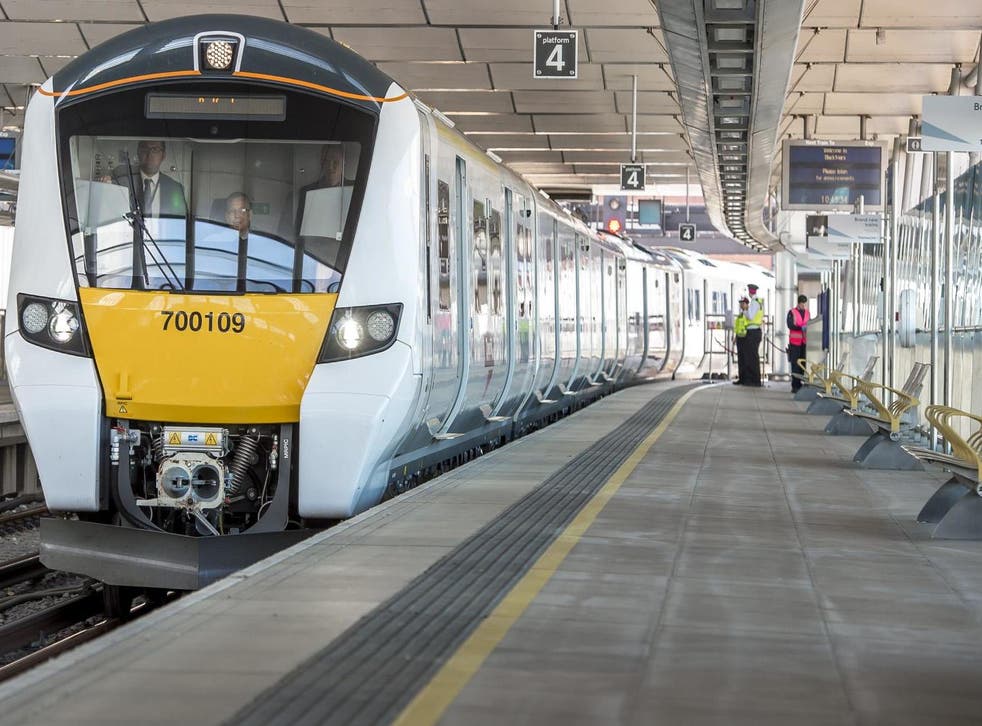 Rail fares to rise by 1.6% from January
Annual season ticket from transport secretary's constituency will cost £55 more
Simon Calder
Travel Correspondent
Wednesday 19 August 2020 15:57 Comments
Many train tickets will cost 1.6 per cent more from 2 January – unless the government takes action to reform rail fares.
The rise is based on the Retail Price Index (RPI) for July 2019, which is the measure used to cap many "regulated" fares: season tickets, peak fares around big cities and off-peak returns.
An annual season ticket from the transport secretary's constituency of Welwyn to London will increase by £55 to £3,475.
If the Scottish government adopts the same rate of increase, the Edinburgh-Glasgow annual season ticket will rise by £67 from its current £4,200.
The off-peak return from London to Bristol is set to rise by £1.40 to £86 – though passengers in the know reduce it by around £30 using the so-called "Didcot dodge", buying two separate tickets.
The six-hour journey from Exeter to Newcastle, currently priced at £356 for an off-peak return, rises by £6 – though many passengers now use a "ticket-splitting" app or website to reduce the cost of travel.
Unregulated fares, including Anytime single tickets, tend to rise by the same amount. If this is the case, the benchmark London-Manchester one-way fare of £180 will go up by £3.
Advance tickets are priced according to demand, in the same way as air fares.
Train use has plummeted during the coronavirus crisis. As recently as last weekend, Transport for Wales warned non-essential travellers against using trains.
Even if demand returns, operators will struggle to offer full capacity because of social-distancing requirements.
Franchise agreements with train operators, which were based on predicted demand, have been torn up because of the slump. The government is currently taking all the financial risk, through a series of emergency management agreements (EMAs).
There have been calls to take advantage of the reduction in rail travel to reform the byzantine fares apparatus and implement a much simpler system based on one-way pricing.
World's best train journeys

Show all 10
Robert Nesbit, regional director for the Rail Delivery Group – representing train operators and Network Rail – told the BBC Today programme: "Fundamentally we want fares reform. What we want is more people coming back to the rail network, which ultimately will mean lower fares.
"Covid has accelerated a lot of trends that were happening before.
"We as the industry must focus on helping people back on the railway."
He called for trials of "a season ticket that applies to three days out of seven".
Mark Smith, the former British Rail executive who runs the Seat61.com website, said: "For once, the annual fares increase is no longer the real issue. The case for fares reform is now overwhelming, with traditional season tickets no longer fit for purpose as more flexible working becomes the norm.
"With the government now taking revenue risk, it's time for a major fares overhaul from the ground up. We need to get people back on the rails, with fares that fit the way they travel."
The independent public transport watchdog, Transport Focus, has also called for cheaper deals and more flexible season tickets. The demand was echoed by Darren Shirley, chief executive of the Campaign for Better Transport.
He said: "The government must do more than just pay lip service to encouraging people to take public transport, it must now also provide the financial incentives to do so. Today's fare rise is a missed opportunity to do just that."
"Part-time commuters will feel the pinch of this rail fare rise even more acutely, unless flexible season tickets that provide an equivalent discount on full-time ones are available from January.
"The needs of commuters have changed and ensure that the railway meets those needs in an affordable way or else we risk the long-term economic and social costs of permanently diminishing the public transport system."
Register for free to continue reading
Registration is a free and easy way to support our truly independent journalism
By registering, you will also enjoy limited access to Premium articles, exclusive newsletters, commenting, and virtual events with our leading journalists
Already have an account? sign in
Join our new commenting forum
Join thought-provoking conversations, follow other Independent readers and see their replies