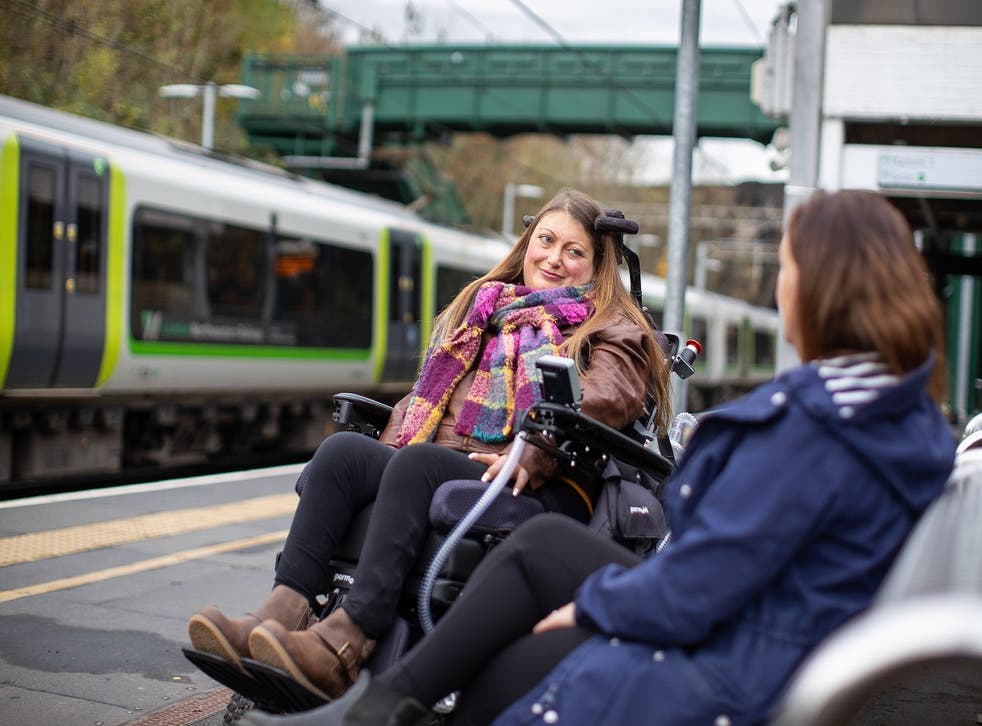 Disabled people cannot use over 40 per cent of UK railway stations, says charity
Disability charity Leonard Cheshire is calling on the government and rail operators to make railway stations accessible to all 
More than 40 per cent of UK stations are not accessible to physically disabled people, according to new research published today by disability charity Leonard Cheshire.
The study reveals that 50 per cent of stations in Scotland, 40 per cent of stations in England and 32 per cent of stations in Wales do not have full step-free access, which prevents passengers with physical disabilities travelling.
Stations that do have step-free access often require a ramp to get from the platform to the train, and the additional assistance needed to complete this task is not always available, says the charity.
The research also acknowledges the difficulties that disabled people face when trying to plan rail travel.
Vinny, from Liverpool, told the charity of the challenges he faces when attempting to train by train throughout the UK: "I would like to rely on trains more to get around. But I can't physically get into some stations and transferring between trains is often very difficult.
"Steps are a really big issue for me. It means you have to consider which jobs to go for, because some are just not an option. If someone offered you a promotion and you think there's a train station around the corner, but then you scope it out and it's actually too far or there are steps, then it will make the difference between going for the job or not."
Hannah, from Cheshire, uses a wheelchair and travels by train to visit friends in London. "I have made quite a few journeys by train in the last couple of years and have found that it takes meticulous planning to organise each trip," she says.
"I'm lucky that my local station is accessible, but that is not always the case at my destination. The lack of consistent step-free access at stations across the country makes journeys at best, a logistical challenge, and at worst, impossible to achieve."
Leonard Cheshire is calling on the government and rail operators to give all UK stations step-free access.
Neil Heslop, chief executive of Leonard Cheshire, said: "Poor public transport is forcing disabled people to miss out on every day events which others take for granted – from employment opportunities to social events.
"Disabled people cannot continue to put their lives on hold. Rail operators must make it their absolute priority to ensure that their train stations have step-free access, so that all their customers can travel as they choose."
Join our new commenting forum
Join thought-provoking conversations, follow other Independent readers and see their replies