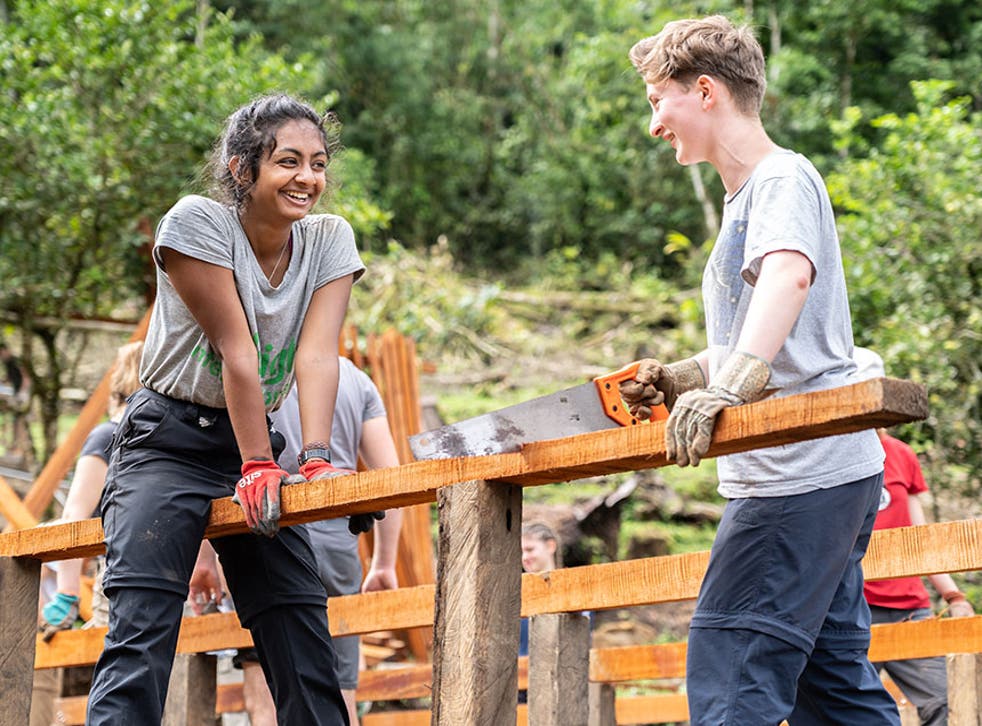 Fury as Raleigh International closes down with no sign of refunds for volunteers
Exclusive: 'My son walked 177 miles and raised over £3,000 for them, now for nothing. He is devastated '
Twenty-year-old Rosie Giesler, from Cambridge, raised £3,600 for a Raleigh International trip to Costa Rica by working and busking. She was originally planning to go in 2021, but Covid-19 forced her to postpone.
Rosie handed over the cash on 8 May, and spent more money on vaccinations and other essentials ahead of the trip.
On Wednesday this week, she talked to staff from the gap year charity and was given complete confidence about her trip of a lifetime to Central America.
The following day, she learnt that Raleigh International had closed down, blaming "dramatically reduced funding and foreign aid" as well as the coronavirus pandemic.
"Imagine how we feel, to get this news less than 24 hours later," says her mother, Dawn.
"I expect we'll never see that money again. And she was so looking forward to the adventure: travel and excitement and working within a long-established organisation we hoped we could trust.
"She's not the only one. It's just such a shame when these young adults have worked hard to raise funds and they have no recourse."
Raleigh International, whose previous alumni include Prince William and Kate Middleton, closed its doors on Thursday afternoon. The charity's trustees have appointed the City firm Carter Backer Winter LLP (CBW) to place it in creditors' voluntary liquidation.
A spokesperson for CBW said: "The charity's expeditions and programmes were significantly impacted by the Covid-19 pandemic and associated overseas travel restrictions. Its fundraising abilities – individual as well as corporate donations – were also negatively affected by reductions in the UK government's overseas funding, recent events in Ukraine and the current cost-of-living crisis.
"Unfortunately, despite the cost-cutting measures put in place throughout Covid-19, the overall loss of income is such that the charity has been unable to recover from the pandemic's impact and Trustees were advised that the charity is insolvent and unable to continue operating.
"The charity is mindful that volunteers who have paid funds to the charity will be understandably concerned about the status of these funds and legal advice is being sought in this regard."
All 47 staff have been made redundant and future expeditions are cancelled.
Prior to its collapse, Raleigh International had strict rules on payments for its trips.
"Fifty per cent of the minimum fundraising target must be received by Raleigh International at least 10 weeks before the expedition departure date, and 100 per cent must be received by us at least six weeks before the expedition departure date," participants were told.
Mary Chubb tweeted: "My son's deadline was 10 May and he was short so topped up with all the money from his savings.
"When was the decision taken? Presumably the directors didn't just wake up today and decide to cease trading. They must have known then something was wrong, but still took the money off all those kids."
Volunteers and "volunteer managers" are now being told: "As the conversations are ongoing, we will contact all volunteers and volunteer managers involved directly with more information over the coming days and weeks.
"We are exploring the possibility of working with our partners to continue our Re:Green programme in Scotland this summer."
Meanwhile Robert Fraser tweeted : "Shocking that they took all of the young people's money (deadline was three days ago), before shutting down.
"My son walked 177 miles and raised over £3,000 for them, now for nothing.
"He is devastated."
Register for free to continue reading
Registration is a free and easy way to support our truly independent journalism
By registering, you will also enjoy limited access to Premium articles, exclusive newsletters, commenting, and virtual events with our leading journalists
Already have an account? sign in
Register for free to continue reading
Registration is a free and easy way to support our truly independent journalism
By registering, you will also enjoy limited access to Premium articles, exclusive newsletters, commenting, and virtual events with our leading journalists
Already have an account? sign in
Join our new commenting forum
Join thought-provoking conversations, follow other Independent readers and see their replies