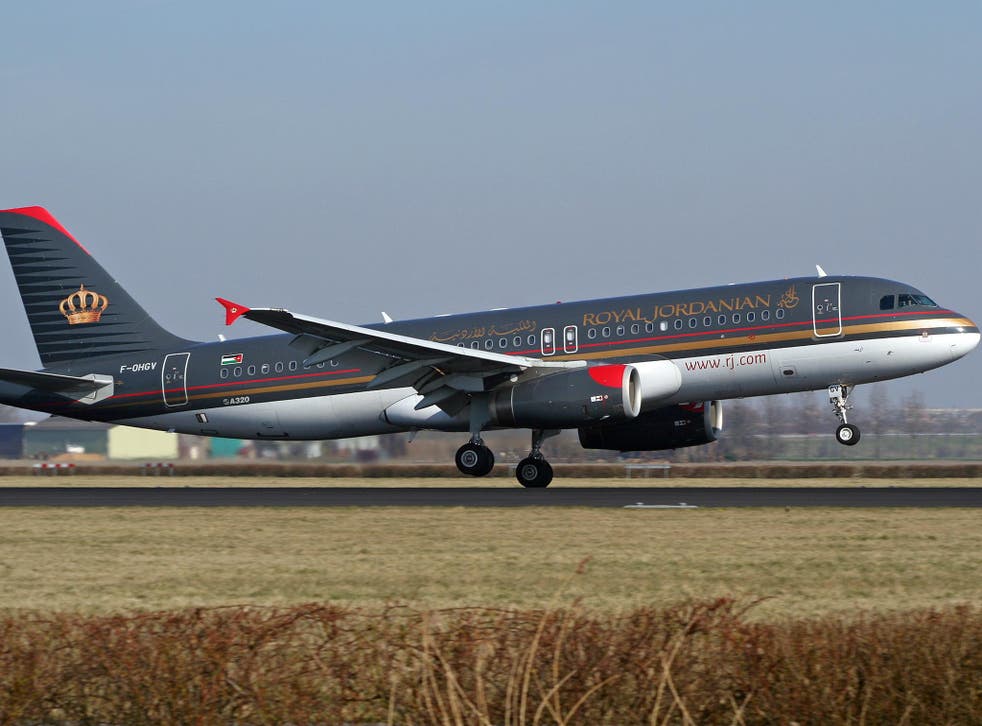 Royal Jordanian Airlines bans electronic devices on flights
The prohibition applies to flights between Amman and United States from tomorrow
One of the leading Middle East airlines has abruptly told passengers they cannot take electronic devices on flights to or from the US. The ban applies from tomorrow.
Royal Jordanian, which flies between its hub in Amman and New York, Detroit and Chicago, tweeted:
"Following instructions from the concerned US departments, we kindly inform our dearest passengers departing to and arriving from the United States that carrying any electronic or electrical device on board the flight cabins is strictly prohibited."
While mobile phones and "medical devices needed during the flight" are permitted in the cabin, all other devices are banned.
"Prohibited devices, including for instance laptops, tablets, cameras, DVD players and electronic games … etc, can be carried in the checked baggage only," says the airline.
Many passengers will be unhappy about checking in valuable devices, for fear that they may go missing, as well as the loss of enjoyment or the chance to work during the flight.
The airline's tweet concludes: "Thank you for your understanding. We wish you pleasant flights on board RJ."
Ben Schlappig, who writes the One Mile At A Time frequent-flyer blog, said: "Is this some gross misinterpretation of something, or are they going off specific intelligence? If the latter, I'm not sure how it's safer for there to be electronic devices in the cargo hold than in the cabin.
"If we're talking about explosives, a majority of explosives that have gone off on planes in the past were in the cargo hold and not in the cabin."
Mr Schlappig also observed: "From a safety perspective, the chances of a battery fire or something in the cargo hold seems much higher than in the cabin, where it can at least be dealt with."
The Independent has been trying to contact Royal Jordanian's New York office for further comment.
It is not clear if the ban is a temporary measure ahead of the Arab Summit, due to be held in Jordan on 29 and 30 March.
The world's safest low-cost airlines

Show all 8
The Foreign Office warns: "Terrorist attacks in Jordan are highly likely."
Register for free to continue reading
Registration is a free and easy way to support our truly independent journalism
By registering, you will also enjoy limited access to Premium articles, exclusive newsletters, commenting, and virtual events with our leading journalists
Already have an account? sign in
Register for free to continue reading
Registration is a free and easy way to support our truly independent journalism
By registering, you will also enjoy limited access to Premium articles, exclusive newsletters, commenting, and virtual events with our leading journalists
Already have an account? sign in
Join our new commenting forum
Join thought-provoking conversations, follow other Independent readers and see their replies