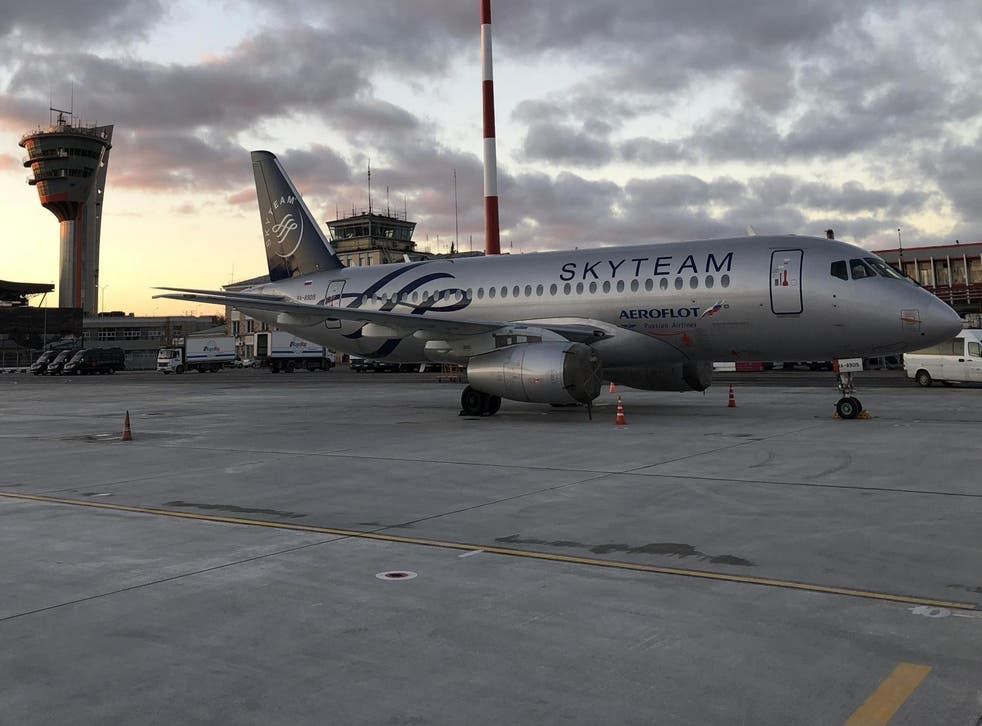 Russia renames airports after Pushkin, Empress Elizabeth and Catherine the Great
Changes will cause confusion among travellers, many of whom already struggle to master airport names in the world's biggest nation
It is as if London's main airports, Heathrow, Gatwick and Stansted, were re-named overnight: Vladimir Putin has ordered that the three top airports in Moscow are now named after notable citizens.
They are the most prominent of 40 new names for airports spanning the length and breadth of the world's biggest country.
The rebranding decreed by the president involves airports from Kaliningrad in the west (now Empress Elizabeth of Russia) to Vladivostok in the east (named after Vladimir Arsenyev, a prominent explorer).
But by far the biggest airports affected are those serving Moscow.
Sheremetyevo, the busiest – and the main hub for Aeroflot – becomes Alexander Pushkin. The writer was born in Moscow in 1799.
Moscow's rooftop explorers

Show all 10
Aeroflot is continuing to use the old name.
Domodedovo, the main airport for British Airways and its partner S7 Airlines, now honours Mikhail Lomonosov. As a teenager, he walked from his village in the far north of Russia to Moscow in order to study science – a field in which he later excelled.
Vnukovo, meanwhile, becomes Andrei Tupolev – the most prominent aircraft designer in the USSR. In the 21st century, though, most of the aircraft serving the airport in the south of the capital are Airbus and Boeing jets.
Two airports in southern Russia are notable in the list headed: "On the assignment to airports of the names of persons with special services to the Fatherland."
Krasnodar's Pashkovsky airport is one of very few to be named after a woman: Catherine the Great, who was actually born in present-day Sczeczin in Poland.
The changes will do nothing to counter the impression that travel in Russia is complicated.
Sochi, venue for the Winter Olympics in 2018, previously called its airport Sochi Adler International, after the two resorts it serves.
Support free-thinking journalism and attend Independent events
It is now Vitaly Sevastyanov, after a cosmonaut twice awarded the status of Hero of the Soviet Union.
The notable airport absent from the list is St Petersburg's Pulkovo airport – the fourth busiest in Russia.
Vladimir Putin himself was born in the city, then known as Leningrad, in 1952.
The airport still uses the code LED, derived from the Soviet name.
Register for free to continue reading
Registration is a free and easy way to support our truly independent journalism
By registering, you will also enjoy limited access to Premium articles, exclusive newsletters, commenting, and virtual events with our leading journalists
Already have an account? sign in
Register for free to continue reading
Registration is a free and easy way to support our truly independent journalism
By registering, you will also enjoy limited access to Premium articles, exclusive newsletters, commenting, and virtual events with our leading journalists
Already have an account? sign in
Join our new commenting forum
Join thought-provoking conversations, follow other Independent readers and see their replies