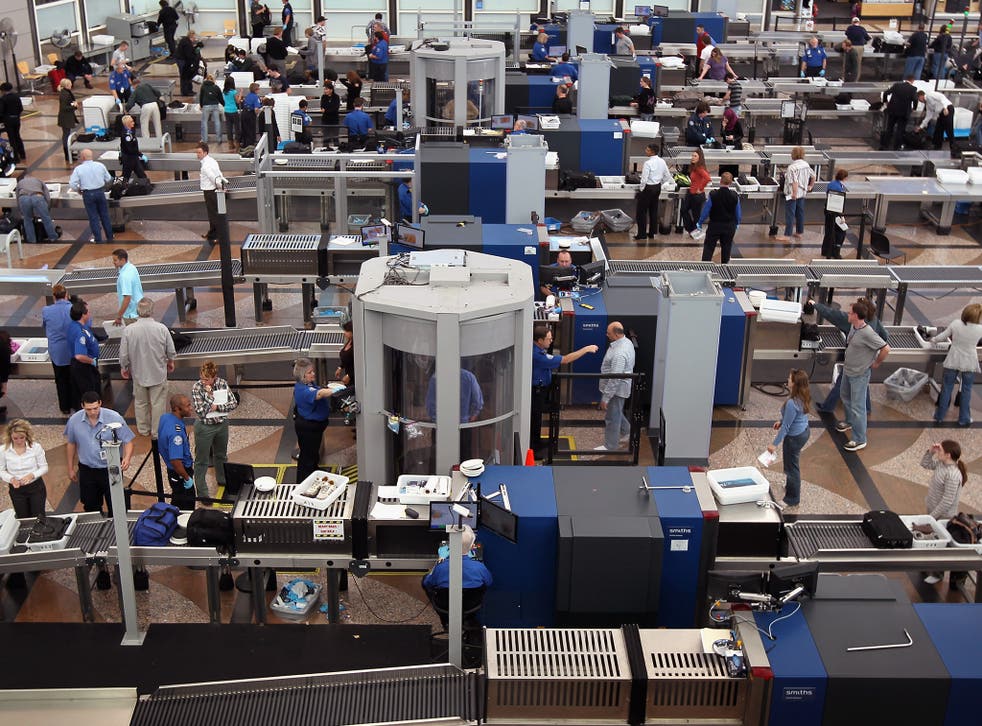 Russian plane crash: How the Sinai tragedy will change airport security
The cause of the disaster is unknown, but the assumption is that someone at the airport planted a bomb on the plane
Twenty-seven years ago, 270 people died when a New York-bound Pan Am Boeing 747 was blown up by a terrorist bomb over Lockerbie in southern Scotland. It was brought down half-an-hour after take-off from Heathrow by an explosive device concealed within passenger luggage loaded onto the flight.
A week ago, a chillingly similar set of circumstances surround the Russian Airbus A321 that crashed in the Sinai Desert with the loss of 224 lives.
As relatives grieve, governments bicker and British passengers arrive home from Sharm el Sheikh without their luggage, security at airports perceived as vulnerable could see some radical changes.
While the cause of last Saturday's tragedy is still far from evident, the government's working assumption is that someone at Sharm el Sheikh airport planted a bomb aboard the Metrojet plane. To eliminate that danger from the rescue flights coming home from Egypt, passengers on UK-bound flight are banned from checking in luggage. The baggage holds must remain sealed while the planes are on the ground in Sharm el Sheikh.
With considerable kerfuffle, the British government is getting the bags flown home separately, but this costly short-term fix cannot conceivably become a long-term policy.
Russian passenger plane crashes in Egypt

Show all 20
Instead, airlines and UK security officials will draw a list of airports regarded as insecure and look at new techniques. The most rudimentary process could also the most effective to prevent a Lockerbie-style attack: make passengers identify their baggage before it is loaded onto the aircraft.
The practice was common when flying in the former Soviet Union, and is still employed in some parts of the world. Passengers check in as normal and their bags are tagged to the destination. The luggage is taken out to the aircraft. But instead of being loaded straight on board, it is laid out on the apron. Each passenger points out their baggage to the loaders, who then place it in the hold. Anything not claimed is left behind.
Airlines may also create a new role to help with this process: a security agent. The job would have little in common with the armed "sky marshals" who are deployed aboard US flights. Instead, the agent would be tasked with protecting the aircraft while it is on the ground - controlling unloading and loading and checking ground personnel who enter the cabin during the stop.
Some aviation security experts, though, see such moves as more evidence of the "knee-jerk" approach that has characterised aviation security. In the 1970s and 80s, the main focus was on preventing guns being taken aboard, because of a succession of hijackings. But there was no general principle of reconciling passengers and their baggage, which allowed the Lockerbie attack to take place: on 21 December 1988, a case containing the bomb was carried in the hold of the Jumbo even though the perpetrator was not on board.
After the Lockerbie attack, security changed radically, with much tighter rules preventing checked baggage travelling without passengers on board. But little attention was paid to threats arising from cabin baggage - and the mass murder of 9/11 was carried out by carrying blades, which were then permitted allowed through airport security checkpoints.
Security professionals are focused on a key weakness: the ability of terrorists to cause mayhem in the "landside" area of an airport rather than on a plane.
At most airports anyone can wander in freely without having their baggage checked until they check in for a flight. The solution is to limit access to terminals to ticketed passengers - and to screen their luggage before they are allowed into the bag-drop area. Such a move is likely to be unpopular with passengers and the airports themselves, who would lose revenue from people seeing off their loved ones. But if the cause of last weekend's crash is found to be a bomb, the practice may not be far away.
Join our new commenting forum
Join thought-provoking conversations, follow other Independent readers and see their replies