Rwanda doubles its fee for gorilla trekking
Adventure guide says the price increase is unjustifiable and that Uganda will benefit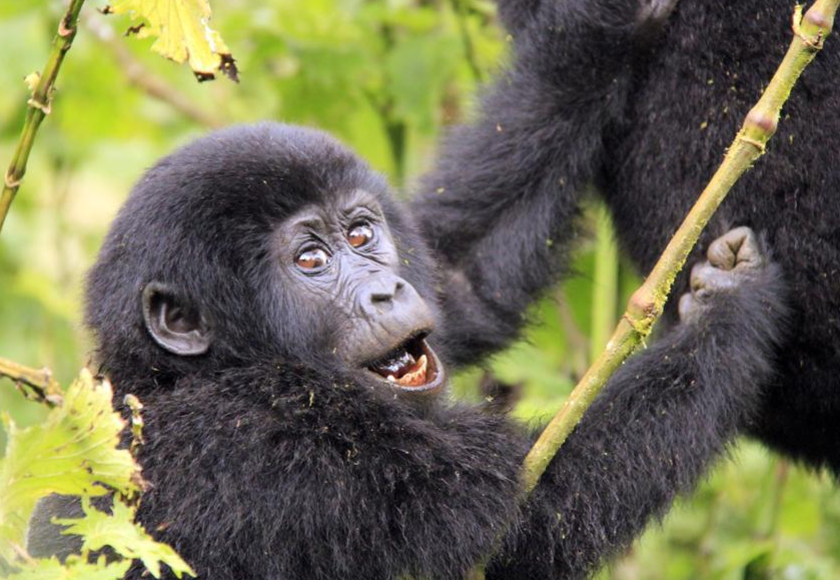 After the price of a close encounter with mountain gorillas in Rwanda doubled overnight, adventure specialists are warning that business will shift across the border to Uganda.
A statement issued in the Rwandan capital, Kigali, said: "The Rwanda Development Board today announced an increase in the price of Gorilla Permits from US$750 to US $1,500 for all visitors effective immediately."
Clare Akamanzi, the board's chief executive, said: "Gorilla trekking is a highly unique experience. We have raised the price of permits in order to ensure sustainability of conservation initiatives and enhance visitors' experience."
Paul Goldstein, a leading adventure guide and wildlife photographer, said: "I first saw the gorillas 25 years ago. it left an indelible impression and I still maintain it is one of the best encounters you can have in the world.
"I adore Rwanda: a shining beacon of forgiveness and perhaps the safest country I have visited anywhere. Each visit has been a joy but I will not be seeing the gorillas there again. Whoever made this staggering decision needs to reconsider."
The price rise will not apply to existing permit holders, but is being levied on all new bookings.
Ms Akamanzi said: "We also want to make sure that the communities living near the park area receive a bigger share of tourism revenues to fund development projects and empower them economically."
Previously the communities received $37.50 for each tourist. That has risen to $150. But Rwandan citizens, who previously paid only $36 for a permit, will now have to pay the $1,500 fee.
As with other species, human intervention has dramatically reduced the number of mountain gorillas. They were targeted by hunters in the early 20th century, but human encroachment on their territory has been more destructive. Today, fewer than 1,000 survive.
Families of gorillas have been habituated for tourism in Rwanda and neighbouring Uganda. A typical visit involves an arduous hike through tropical forest, and an encounter of one hour.
On Facebook, the Uganda Tourist Board responded to the price rise by saying: "Remember; our gorilla tracking permits still go for $600, and this would guarantee you an experience like you have never had anywhere before."
A spokesperson for the Ugandan Wildlife Authority said "Allowing global travellers the opportunity to fulfil lifelong dreams to see these animals is key to their conservation".
Mr Goldstein said: "No doubt hundreds of primate operators are hastily re-arranging their itineraries to switch countries."
The Rwanda Development Board, which is committed to a "high-end tourism strategy", has also launched an "exclusive package for tourists who wish to book an entire family of gorillas". The price: $15,000.
Join our commenting forum
Join thought-provoking conversations, follow other Independent readers and see their replies