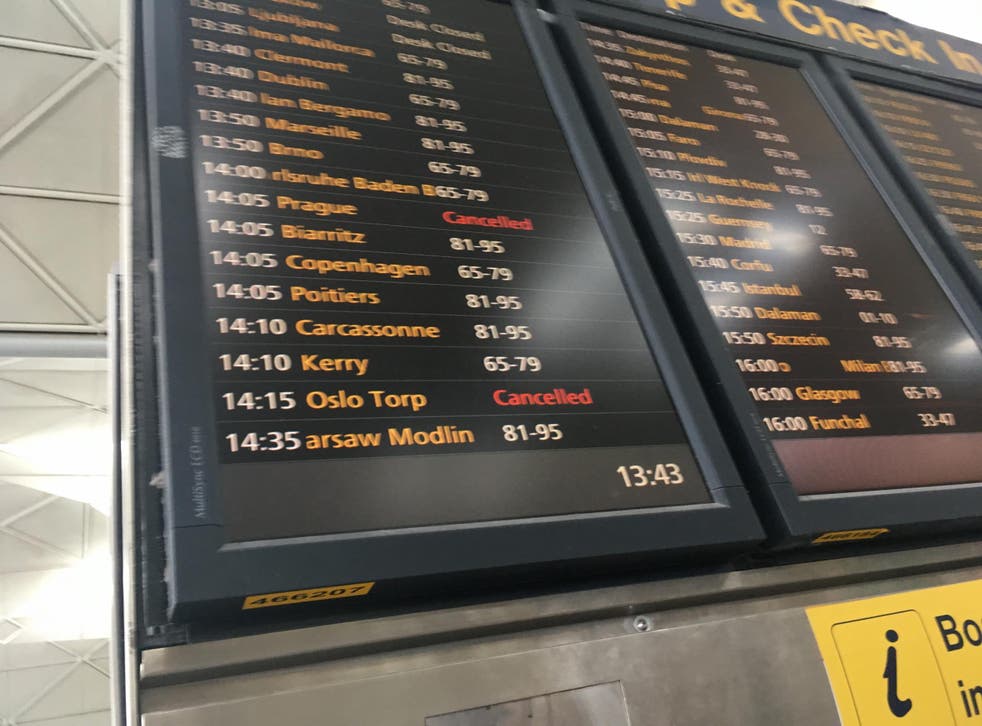 'Pilotgate' should worry Ryanair's rivals – the budget airline is now at its most dangerous yet
Competitors have revelled in Ryanair's misfortune, as a management foul-up degenerated into an unholy public-relations shambles
Simon Calder
Travel Correspondent
Wednesday 04 October 2017 11:36 Comments
To call Ryanair the "Millwall of the skies" is not a precise analogy. While the Irish airline's bosses may currently share with the fans of the south-east London football club the sense that nobody is especially fond of them, Ryanair is rather better placed than mid-table in the Championship.
Even with 25 planes grounded through the winter because of a shortage of available pilots, the airline will carry 129 million people this year. That's about 15,000 times the average home attendance at Millwall FC's Den.
In the European airlines' league, Ryanair is comfortably ahead of the Lufthansa group, the British Airways' IAG family, Air France-KLM and easyJet.
Rivals have revelled in Ryanair's misfortune, as a management foul-up degenerated into an unholy public-relations shambles.
But though the Irish airline has been chastised in uncivil terms by the Civil Aviation Authority (CAA) for misrepresenting passengers' rights, competitors know that every carrier will be poorer for the events of the past two weeks.
Unusually, Ryanair has been on the back foot throughout the sequence of sudden cancellations and mass groundings.
The airline conceded too slowly that it would pay EU-stipulated compensation, then gave a version of its obligations at variance with European law. Ryanair promised that after cancelling 2,100 flights – at the time, a boggling number – its winter schedule was secure. But then the airline discovered that the staffing issue ran deeper, and grounded a further 18,000.
Could Ryanair's "pilotgate" spell the end of cheap flights?
It has now sought to regain the advantage, publishing the most comprehensive statement of passengers' rights of any European airline (as well as lambasting the CAA for what it says was a failure to make British Airways meet its obligations after May's IT meltdown).
Passengers now know fairly precisely what they can expect from Ryanair when flights are disrupted, and other airlines will find it hard to justify not matching the promises. And the CAA has suddenly shown its teeth. By dinner time on Friday, a fortnight after the pilot crisis broke, the authority's chief executive said: "It appears that Ryanair has now capitulated."
Wounded, the airline is probably at its most dangerous to rivals. While "pilotgate" will, in the long term, probably push up air fares because of higher costs, during the coming months prices will plumb new depths.
That is great news if you plan a short break within Europe, but terrible if you have the job of steering an airline over the barren wastes of winter. It makes the job of a football manager look positively permanent.
Register for free to continue reading
Registration is a free and easy way to support our truly independent journalism
By registering, you will also enjoy limited access to Premium articles, exclusive newsletters, commenting, and virtual events with our leading journalists
Already have an account? sign in
Join our new commenting forum
Join thought-provoking conversations, follow other Independent readers and see their replies