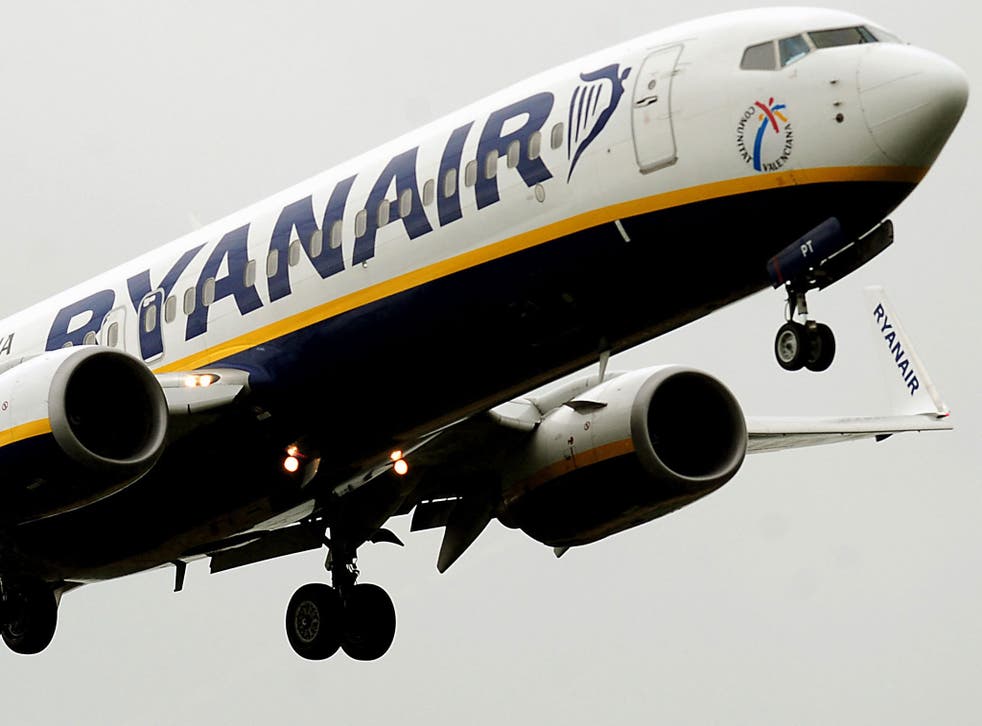 Ryanair: 30,000 passengers have weekend plans wrecked after flight cancellations
'After many hours of trying to contact someone, we were told to fly on Tuesday, four days later than our original flight'
Around 30,000 Ryanair passengers have had their weekend travel plans wrecked by short-notice flight cancellations.
The budget airline grounded more than 160 flights on Saturday and Sunday, blaming an administrative foul up in planning annual leave for flight crew.
The vast majority of UK cancellations were to and from Stansted airport. Many passengers were told they would need to wait days for another flight.
Tracy and Colin Virr from Suffolk had their flight from Bordeaux to Stansted on Friday cancelled, and were rebooked on the Sunday departure.
"After reorganising accommodation, car hire, work and all manner of other things we were resigned to staying in France for two more days," said Ms Virr.
They then received another message to say that the replacement flight had also been cancelled.
"After many hours of trying to contact someone, again we had to resort to the online chat and have now been told that our only option is to fly on Tuesday, four days later than our original flight."
The couple went to Bordeaux airport early on Saturday morning to explore other options, but found no Ryanair staff. They say they were told that they could claim for only one night's hotel stay, even though their entitlement under European passenger-rights law is clear: the cancelling airline must book and pay for hotels, as well as meals, until the passenger can be flown home.
They then bought tickets on Ryanair to Liverpool at €270 (£240) and rented a car for the drive to Stansted where their car was parked.
"We have been offered no help or promise of any compensation," said Ms Virr. "There seems to be no sense of any responsibility or customer service or care."
Ryanair's marketing director, Kenny Jacobs, said: "We messed up in the planning of pilot holidays. We're now working hard to fix that."
His acknowledgement of the airline's responsibility indicates that Ryanair will pay passengers whose flights are cancelled the statutory compensation of either €250 or €400 each, depending on the distance of the flight. If every passenger claims, the total bill could top £100m, with hotel, meal and transport costs on top.
The airline says it plans to cancel between 40 and 50 flights a day until the end of the summer season on 28 October.
Join our new commenting forum
Join thought-provoking conversations, follow other Independent readers and see their replies