Ryanair cancellations: Airline accused of 'intimidating' passengers seeking compensation
Budget airline sent letters to clients of law firm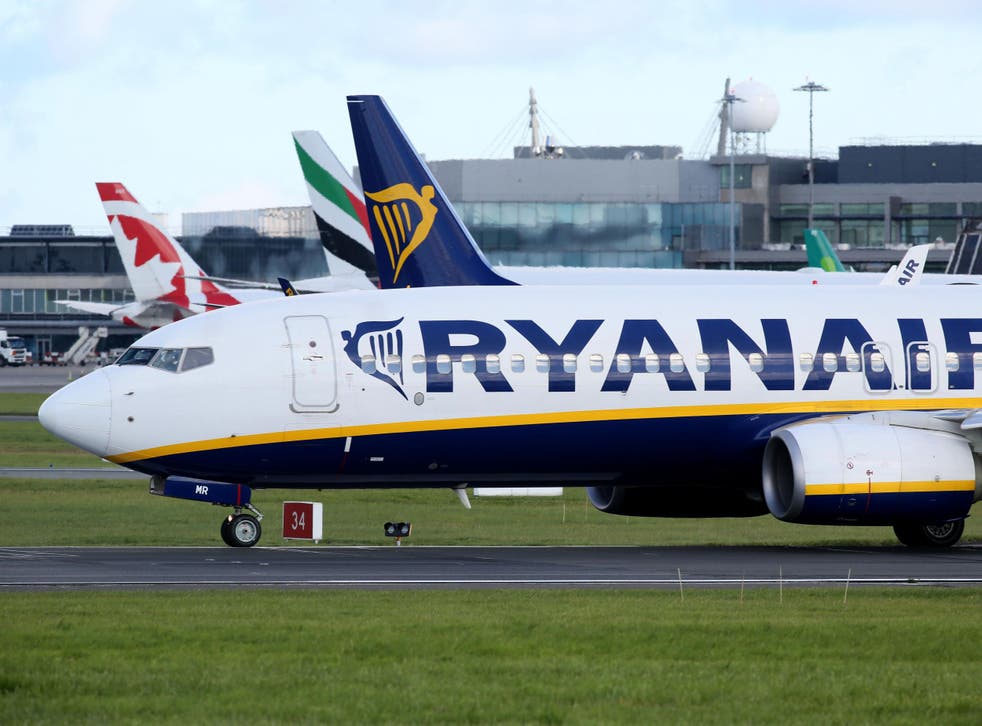 Ryanair has been accused of intimidating passengers seeking flight delay compensation.
Legal firm FairPlane, which deals with claims for flight delays, has asked the low cost airline for an apology and compensation after sending letters to its clients.
The letters were sent to passengers instructed by FairPlane asking them if they had "actually agreed" to allow the firm to assign their claim.
Ryanair told the passengers that they had a "valid claim" and would receive "100 per cent" of their compensation without a deduction of legal fees if they ceased using FairPlane and instead contacted the carrier directly.
The law firm has accused Ryanair of "defamation, harrassment and unlawful interference". FairPlane says the Irish airline is incorrectly telling passengers it will pursue their compensation claim.
FairPlane takes 25 per cent of any compensation claimed, which can be up to £531. Although Ryanair is correct in informing its passengers that they would receive all the money if they went directly through the airline, Daniel Morris, director of FairPlane, said Ryanair should not be writing to clients behind the firm's back.
Speaking to The Telegraph, Mr Morris said: "They're trying to disrupt the client's relations with us. In many cases the main reason Ryanair pays up is because we get involved.
"They reject the vast majority of claims, then the client comes to us and we write to the airline. We have a 94 per cent success rate in court proceedings. They're not allowed to stop a person going to get legal representation.
"They know we force them to pay and if we get removed from that equation it saves them money."
Ryanair has dismissed the allegations and stated that firms such as FairPlane "rip off" consumers.
A Ryanair spokesperson said: "Ryanair complies fully with all EU261 legislation and deals with each claim on a case by case basis. Many of these 'claims chaser' firms are ripping off consumers by charging up to 50 per cent of their compensation.
"We urge all customers with valid EU261 compensation claims to submit their claims directly to Ryanair. Customers with valid claims who claim directly from Ryanair will receive 100 per cent of their EU261 compensation entitlement without the deduction of these excessive 'claims chaser' fees."
The beleaguered airline is also facing legal action from the Belgian government. The country is taking Ryanair to court because the airline only communicated with Belgium's French and Dutch-speaking customers in English regarding compensation owed to them after the cancellation of thousands of flights.
Belgium also asserts that the airline failed to notify its citizens of their rights during the debacle, which has affected more than half a million Ryanair customers.
Register for free to continue reading
Registration is a free and easy way to support our truly independent journalism
By registering, you will also enjoy limited access to Premium articles, exclusive newsletters, commenting, and virtual events with our leading journalists
Already have an account? sign in
Register for free to continue reading
Registration is a free and easy way to support our truly independent journalism
By registering, you will also enjoy limited access to Premium articles, exclusive newsletters, commenting, and virtual events with our leading journalists
Already have an account? sign in
Join our new commenting forum
Join thought-provoking conversations, follow other Independent readers and see their replies