Ryanair says its flights will get even cheaper this year
But passengers may lose the right to take two bags on board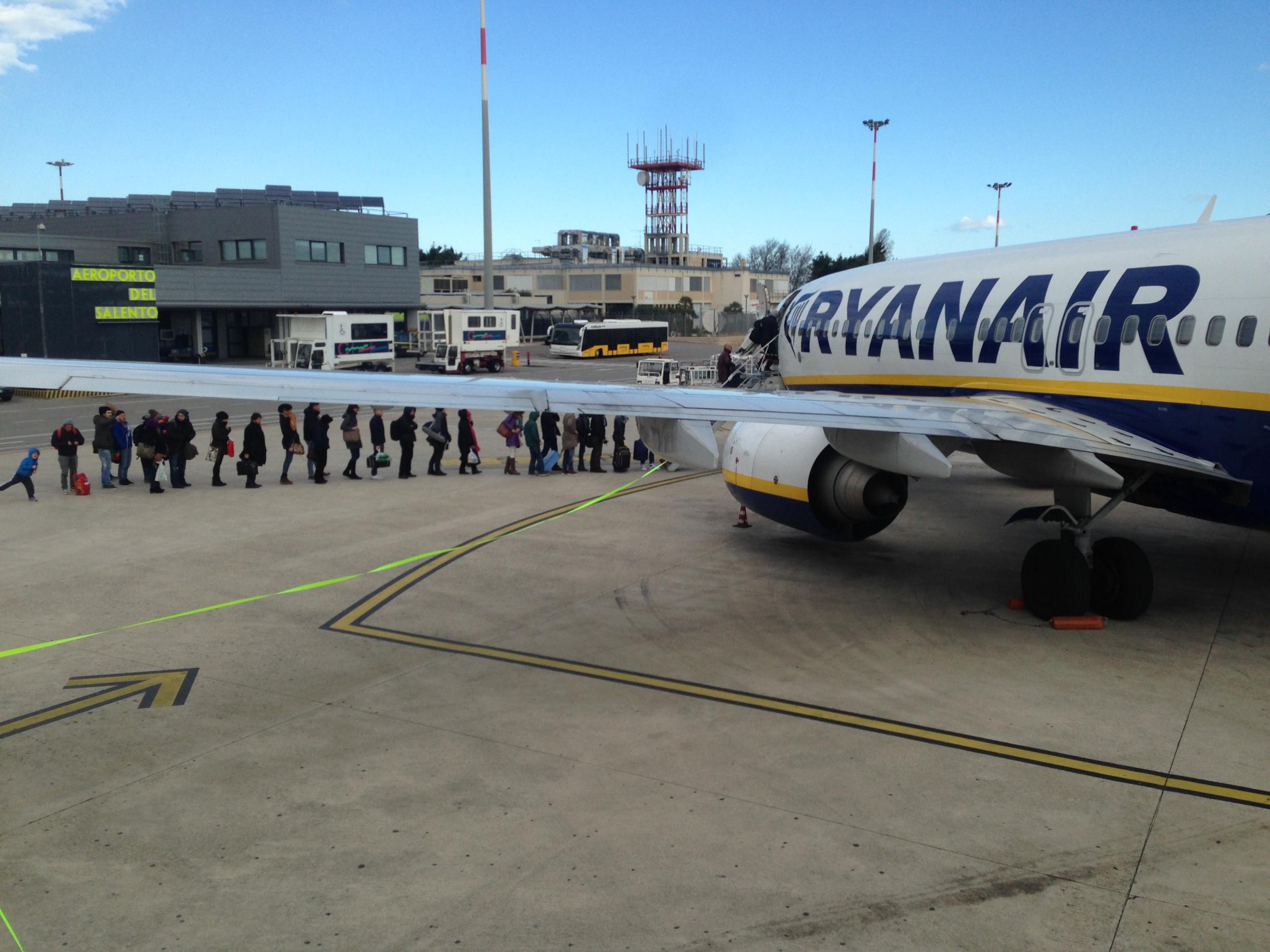 Announcing an 8 per cent drop in profits for the last three months of 2016, Ryanair predicted "downward pressure on pricing for the remainder of this year and FY18 [the fiscal year ending in March 2018]".
The airline carried an average of 313,000 passengers a day in October, November and December, at an average fare of €33 (£28.40). The airline made a profit of almost 10 per cent: €3.29 (£2.84) per passenger.
Ryanair's chief executive, Michael O'Leary, said: "As previously guided, our fares this winter have fallen sharply as Ryanair continues to grow traffic and load factors strongly in many European markets.
"These falling yields were exacerbated by the sharp decline in sterling following the Brexit vote."
Fares are expected to continue to fall, partly attributed to "the switch of charter capacity from Turkey, Egypt and North Africa into Spain and Portugal".
The airline said punctuality had slipped from 90 to 88 per cent due to what it called "particularly adverse weather, repeated ATC strikes, and ATC staffing-related slot delays".
Passengers may lose the right to take two cabin bags on board. Ryanair said the policy was "the cause of increasing boarding gate delays".
The airline said it will not grow as quickly in the UK as it would have done if Britain had stayed in the EU: "While there may be opportunities to expand at certain UK airports (such as the recent extension of our growth deal at Stansted), we expect to grow at a slower pace than previously planned in the UK and will continue to switch capacity into other key markets around Europe."
Ryanair's closest rival, easyJet, reported 11 per cent more passengers in January this year compared with 2016.
Norwegian, the third-largest budget carrier, said it carried 20 per cent more passengers during January than in 2016 — largely due to expanding long-haul routes. But in terms of passenger numbers, Norwegian is about one-quarter of the scale of Ryanair and 40 per cent the size of easyJet.
Join our commenting forum
Join thought-provoking conversations, follow other Independent readers and see their replies