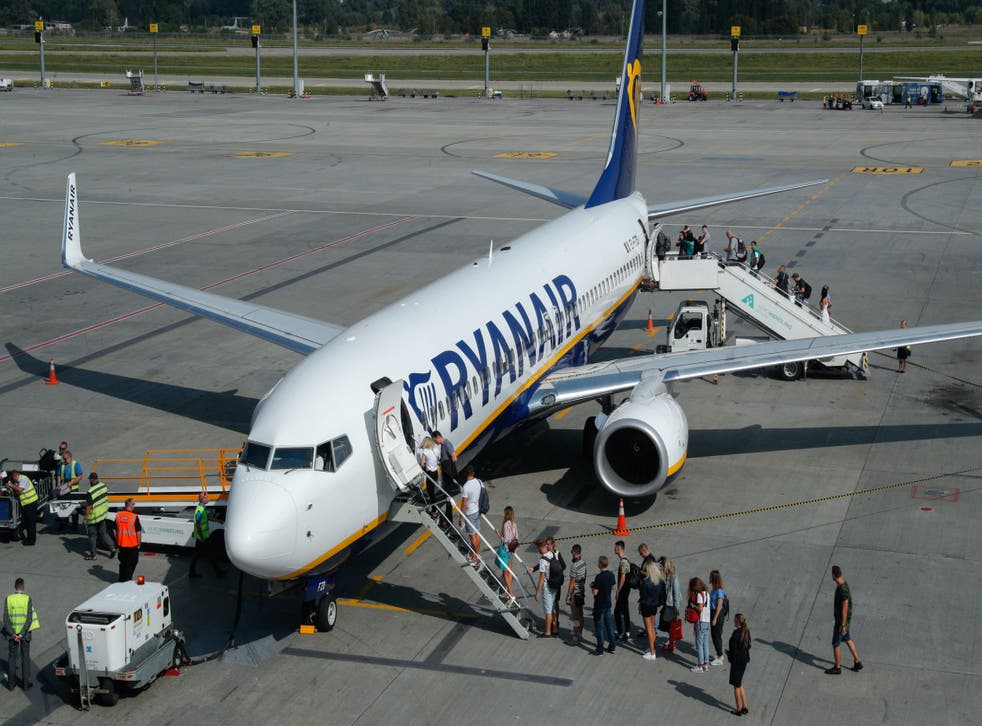 Ryanair charges customers extra through hidden currency conversion
The airline is ripping off consumers, according to a Which? investigation
Ryanair is ripping off customers by automatically converting currencies at the time of payment, according to a Which? investigation.
The consumer champion found that Europe's biggest airline automatically displays prices in euros if travellers are booking flights from Europe to the UK, for example from Paris to London.
However, when it gets to the time of booking, the carrier automatically converts the currency to pounds, which will be done at a poor exchange rate that results in customers unwittingly paying more.
Flyers can only "opt out" of this currency switch by clicking on a "more information" box, scrolling down and unticking a box, something that is not particularly clear when booking.
When consumers do click through, they are warned that opting out of Ryanair's exchange rate "could result in significantly higher costs".
Ryanair makes history on maiden flight to Spain's Murcia International

Show all 12
When Which? first made the discovery last year, in 10 flight searches the automatic currency conversion resulted in passengers paying more than if they had paid in euros with their bank setting the exchange rate instead.
The Independent tested this booking a flight from Venice to London Stansted: the automatic rate imposed by Ryanair was 93p to €1.
The original advertised price of €213.86 translated to £198.29.
The XE rate the same day was 87p to €1 – which would have made the final price £186.06, a saving of more than £12.
Ryanair has yet to respond to The Independent's request for comment.
A spokesperson has previously said of the practice: "All Ryanair fares are quoted in the currency of the departure country, and our booking system automatically identifies the currency of the card (using dynamic currency conversion) during the booking process.
"Customers have the option of paying in the currency of the card with absolute certainty of what the final payment will be at the time of booking.
Support free-thinking journalism and attend Independent events
"Alternatively, they have the option of taking the yet unknown exchange rate applied by their bank/card provider.
"Customers are advised of the dynamic currency conversion rate applied and have the option to avail of this rate or not."
The Independent's travel correspondent Simon Calder reported last year that dynamic currency conversion (DCC) is one of the biggest rip-offs to watch out for while on holiday.
He found that unsuspecting British holidaymakers are losing £1m per day through DCC, as hotels, restaurants and shops are incentivised to persuade UK visitors to settle credit card bills abroad in sterling. While travellers may be attracted by the certainty of knowing the cost in pounds, the option is usually offered at a derisory exchange rate.
At a time when sterling is trading at very low rates, the profit margin is shared between the trader and the financial intermediary.
DCC is also offered to travellers using ATMs to withdraw cash.
Register for free to continue reading
Registration is a free and easy way to support our truly independent journalism
By registering, you will also enjoy limited access to Premium articles, exclusive newsletters, commenting, and virtual events with our leading journalists
Already have an account? sign in
Register for free to continue reading
Registration is a free and easy way to support our truly independent journalism
By registering, you will also enjoy limited access to Premium articles, exclusive newsletters, commenting, and virtual events with our leading journalists
Already have an account? sign in
Join our new commenting forum
Join thought-provoking conversations, follow other Independent readers and see their replies