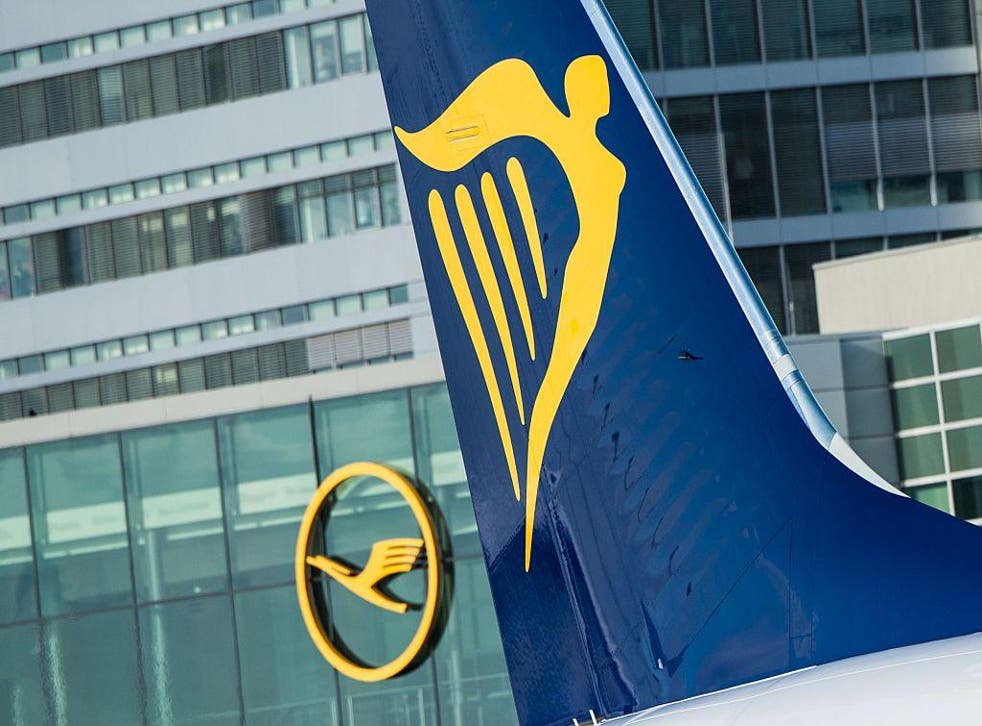 Are Ryanair and easyJet really the worst airlines in the world?
Singapore Airlines is the best, Monarch almost the worst, according to new rankings. But are they correct?
Ryanair, Monarch and easyJet are among the worst airlines in the world, according to new rankings out last week; while British Airways is in the top 10. How do these controversial rankings fit with our own experience? The Independent's travel desk battles it out.
Helen Coffey, deputy head of travel
Swinging into 84th position (out of 87), Monarch is the bottom of the heap in the rankings. The only airlines that scored lower are ones I've barely heard of – Tunisair, SmartWings and Bulgaria Air – and Monarch's place among these lacklustre brands is, in my opinion, completely unjustified. I am a huge fan of Monarch; for me it fills the gap between a quality carrier and a low-cost airline, being affordable yet offering a great service.
Every time I've flown with them has been a pleasant experience and, as a skier, I appreciate how they always go the extra mile to make life easier for winter sports holidaymakers. On the much cheaper end of the spectrum, Monarch only charges £25 one way to take skis or a snowboard in addition to a hold bag, with a weight allowance of 20kg. By contrast, Ryanair charges £40 one way. And it flies into Geneva, Grenoble, Friedrichshafen, Innsbruck, Lyon, Turn and Salzburg – all gateways to plentiful ski resorts. Winner.
Meanwhile, the fact that British Airways can make the top 10 while Emirates – frequently placed as the world's number one in "best airlines" lists – limps behind in 15th place is incomprehensible. I don't know how you could score both airlines the same for service (each received a respectable 8), when Emirates is in a completely different league. Don't get me wrong, I have a patriotic soft spot for BA – but compare, for example, one of their economy seats with that of Emirates, and the difference is staggering. There are over 2,500 channels on Emirates' inflight entertainment system, free wifi onboard throughout the flight and genuinely amazing food – you can even check out exactly what you'll be eating beforehand by putting your flight number into the airline's website. BA is fine, but it's not quite got the same panache. The screens are small and dim (the same is true if you fly in their business class section too), and the food is good enough but definitely not a highlight.
Ryanair passenger runs across tarmac to catch flight he'd missed
Julia Buckley, acting head of travel
I'm sick of seeing Ryanair rated badly on these kind of rankings – I think they've transformed themselves over the last few years to be a great airline with surprisingly good customer service. I don't think easyJet or Monarch belong anywhere near the bottom either – in my experience, easyJet tend to have the best cabin crews around, and Monarch's great too – its extra legroom seats are fantastic value. Air China at 78 is also ridiculous – their onboard product is great.
As for the top of the league table, I'm surprised to see Air Dolomiti so high up, but I actually think that's well deserved – they're a great little airline, well priced, safe and with super-friendly crew who can't do enough to help you. They have some fairly random routes for UK passengers – they're based in Munich, and I flew them to Zagreb on a Lufthansa codeshare – but I'd go out of my way to fly them again.
I'm not surprised to see Singapore Airlines at the top of the table as it always comes high up in rankings like this, but if it was down to me, I'd put it right at the bottom. I've flown twice with Singapore – once as a 'normal' traveller, when I came off the plane thinking the rave reviews were merited, and once as a disabled passenger, which was a grimly different experience. Staff across the airline – in call centres, at the airport and on the plane – seemed to have absolutely no experience or interest in dealing with a passenger travelling with disability assistance. I had one of the most upsetting flights of my life, stripped of agency and autonomy, and have never flown them since. I'll give my custom to airlines who train their staff how to treat passengers with compassion.
I don't think it even needs saying that I don't think British Airways deserves a top 10 place after its chaotic Bank Holiday events. I flew so much with them last year that I earned a BA gold card, and spending that much time on BA was enough to put me off it forever.
Simon Calder, travel correspondent
Cathay Pacific is buried in the bottom 20 of the survey. Yet since the non-stop long-haul from Hong Kong to the UK started in 1989, I have made the journey with Cathay half a dozen times. An interminable 13-hour flight in economy is never going to be a joy, but with good seats, classy entertainment, great cabin crew and yummy food, Cathay is top choice.
In the week when Tunisia's state of emergency was extended by a further four months, just what the nation didn't need: its airline ranked third worst in the world. My last flight on Tunis Air was notably for an unexplained technical hitch which delayed departure to Heathrow - but more so for the seat-assignment lottery. Long before Ryanair started annoying people by splitting up couples, Tunis Air scattered three adults and two young children in random rows the length of the plane. Fellow passengers proved more helpful in sorting out the muddle than did the cabin crew, I'm sorry to say. What Tunis Air desperately needs is proper low-cost competition to help up its game.
Register for free to continue reading
Registration is a free and easy way to support our truly independent journalism
By registering, you will also enjoy limited access to Premium articles, exclusive newsletters, commenting, and virtual events with our leading journalists
Already have an account? sign in
Register for free to continue reading
Registration is a free and easy way to support our truly independent journalism
By registering, you will also enjoy limited access to Premium articles, exclusive newsletters, commenting, and virtual events with our leading journalists
Already have an account? sign in
Join our new commenting forum
Join thought-provoking conversations, follow other Independent readers and see their replies