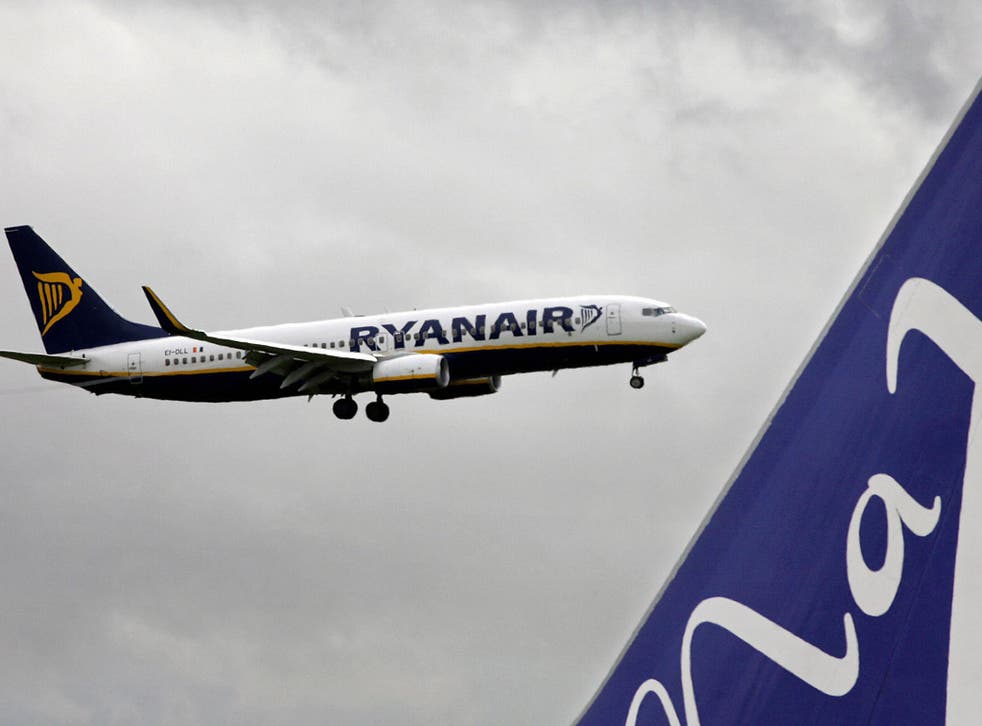 Ryanair and easyJet among the worst airlines in the world, reveals new research
Bulgaria Air was ranked as the worst airline
Ravneet Ahluwalia
Thursday 15 June 2017 18:50 Comments
It may not come as news to regular fliers, but Europe's budget airlines are some of the least popular in the world, according to rankings published this week.
The list, compiled by AirHelp - a startup that helps passengers get compensation after delays or cancellations - graded 87 global airlines on quality and service, on-time performance and claims processing. It also took into account how people discussed airlines on social media.
No frills airline Ryanair came in fifth from bottom at 83 while its budget competitor easyJet fared marginally better at 73. Monarch was ranked the fourth worst airline, just above TunisAir.
British Airways made it into the top 10 at number seven, but it's worth noting that data was analysed from 22 December 2016 to 20 March 2017, prior to the worldwide IT failure that grounded all BA passengers for a 48-hour period last month.
US carriers also fared poorly. United Airlines ranked as number 29, followed by American Airlines at 33 and Delta at 45. Again, the rankings do not account for an annus horribilis for US airlines, starting with the incident in which a passenger was forcibly dragged from a United plane in April. Social media disasters for American Airlines include a video of a woman being hit with a buggy by crew in late April, and a black woman who was sent to the back of the plane, despite holding a first-class ticket.
Unsurprisingly, Asian and Middle Eastern airlines topped the list. Singapore Airlines came in first, and was followed by Etihad Airways and Qatar (again, Qatar's current crisis has not been taken into account). Austrian Airlines was ranked in fourth place and Canada's Air Transat in fifth. Boutique carrier Air Dolomiti powered in at sixth.
Meanwhile, Bulgaria Air was ranked as the worst airline, with the Czech Republic's SmartWings and TunisAir just above it.
Ryanair may slip further down the list in future, after a judge ruled that it can avoid paying compensation to delayed passengers in a landmark case this May.
Ryanair told Marketwatch that 90 per cent of its flights were on time last year and added that the airline does not comment on consumer surveys.
But a spokesman for the airline contacted the Independent and said: "Our latest Rate My Flight statistics, based on a survey of over 300,000 Ryanair customers in January, February and March, showed that over 92% rated their experience as good/very good/excellent, figures which speak for themselves."
Register for free to continue reading
Registration is a free and easy way to support our truly independent journalism
By registering, you will also enjoy limited access to Premium articles, exclusive newsletters, commenting, and virtual events with our leading journalists
Already have an account? sign in
Join our new commenting forum
Join thought-provoking conversations, follow other Independent readers and see their replies