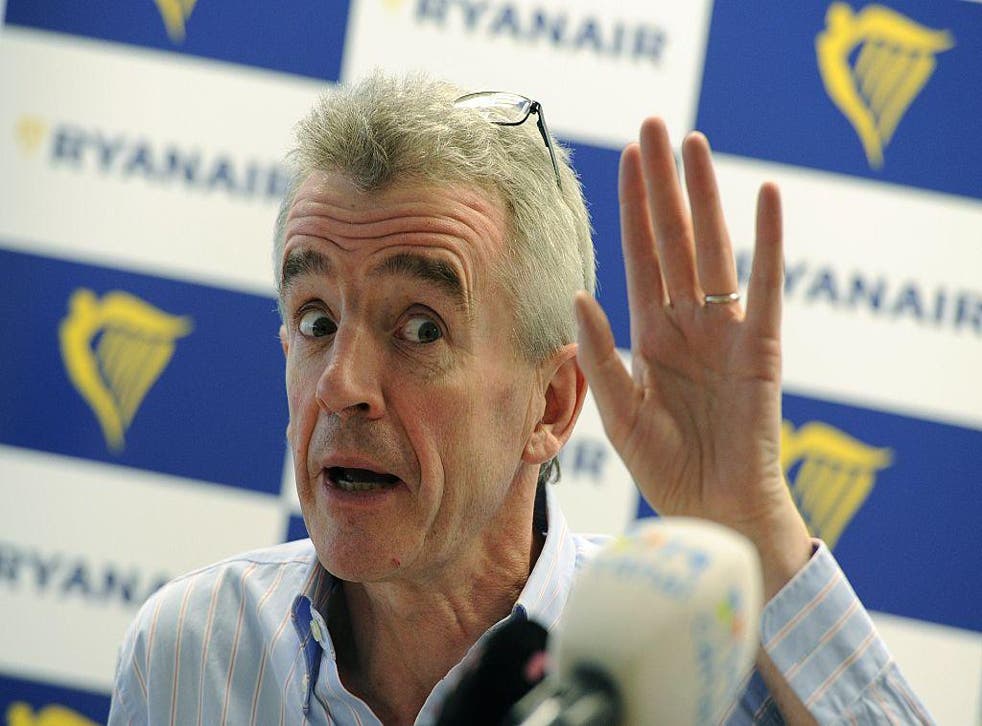 Ryanair cancelled flights: Is airline flouting passengers' right to re-book on other airlines?
Passenger was wrongly told he could not be re-booked on easyJet
The Ryanair mass-cancellations saga has taken another extraordinary turn.
After the Civil Aviation Authority (CAA) threatened legal action against the budget airline for misrepresenting passengers' rights, it assured the media: "We already comply fully with all EU261 legislation, are meeting with the CAA and will comply fully with whatever requirements they ask us to."
But soon after that statement was sent out, staff in its Live Chat unit were continuing to misrepresent passengers rights.
The Independent has seen a transcript of an online conversation which took place shortly after 9am on Tuesday. It was started by Matthew Rice, whose Belfast International to Gatwick flight at the end of October was one of the 20,000 cancelled by Ryanair because of a shortage of pilots.
Under EU rules, because no suitable alternative Ryanair flight is available, he is entitled to be rebooked on easyJet, which operates on the same route.
But "Adam", the customer service representative, repeatedly tells him he cannot switch airlines. When Mr Rice points out that the CAA insists he can, he is told: "We cannot change the flight with another airline."
Instead, he is advised: "If you ask a refund [sic] then you can make a new booking with another airline."
Doing so is likely to cost much more than the original Ryanair flight, leaving Mr Rice out of pocket. He tries again, and is told: "| am afraid I am unable to bend these rules for you."
Mr Rice then restates the issue, saying: "You are obligate to re-route me as advised in the CAA's open letter to you and Ryanair's policy on the cancellations as provided to you."
"No, I am not," is the response.
A spokesperson for the airline said: "Ryanair yesterday (27 September) reminded its customer service agents of the refund and re-accommodation entitlements of customers in cases of flight cancellations."
A memo sent to call centres shows that staff are encouraged to keep passengers on Ryanair whenever possible. If that is not feasible, then passengers are steered to re-book on one of seven "agreed partner airlines": easyJet, Jet2, Vueling, CityJet, Aer Lingus, Norwegian and Eurowings.
If there is still no suitable option, then staff are told: "Offer the customer re-accommodation on a flight with another airline." But there is a caveat. The cost of the ticket must not exceed three times the value of the original Ryanair fare for the sector cancelled. This appears still to breach European passengers' rights rules, which permit no such limits.
Join our new commenting forum
Join thought-provoking conversations, follow other Independent readers and see their replies