Ryanair flight diverted to remove 'drunk' Irish couple
The journey from Alicante to Dublin was forced to make an unscheduled stop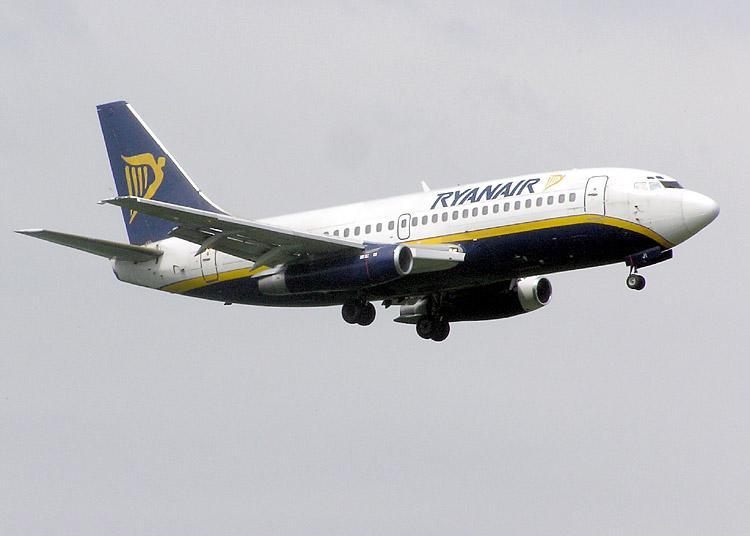 A Ryanair flight from Alicante to Dublin had to be diverted to remove two "disruptive" passengers.
The flight on 10 January made an unscheduled stop in Santander just before 4pm in order for the unnamed couple in their 50s to be removed by police.
"This flight from Alicante to Dublin diverted to Santander after two passengers became disruptive inflight," a Ryanair spokesperson told The Independent. "The aircraft landed normally and the passengers were removed and detained by police upon arrival, before the aircraft continued to Dublin.
"We will not tolerate unruly or disruptive behaviour at any time and the safety and comfort of our customers, crew and aircraft is our number one priority. This is now a matter for local police."
Once the aircraft landed at Seve Ballesteros-Santander Airport, Civil Guard officers were waiting to escort them from the plane to formally identify them.
The pair were not arrested, but likely face a hefty fine for causing the incident.
"The pilot asked us to attend because he didn't want two people who were on the plane and being aggressive to continue their journey," a spokesperson for the Civil Guard in Cantabria told Mail Online. "The couple left the aircraft voluntarily after we went on board and did not have to be removed by force.
"Their personal details were recorded and they were informed they were being reported for breaching air security.
"They won't face any criminal charges but are likely to receive a fine from AESA, the state body that will now move things forward."
The couple were believed to have been drinking; while they were not aggressive towards other passengers, they began arguing violently with one another during the flight.
Ryanair used the incident to highlight the need for airports to reduce the amount of drinks travellers can consume before a flight.
"This is exactly why we are calling for significant changes to prohibit the sale of alcohol at airports, such as a two-drink limit per passenger and no alcohol sales before 10am," the spokesperson added. "It's incumbent on the airports to introduce these preventative measures to curb excessive drinking and the problems it creates, rather than allowing passengers to drink to excess before their flights."
Join our commenting forum
Join thought-provoking conversations, follow other Independent readers and see their replies