Ryanair cancels 400 flights in Europe due to French air traffic control strikes
Airline boss says mass cancellation of flights through French airspace is 'utterly indefensible'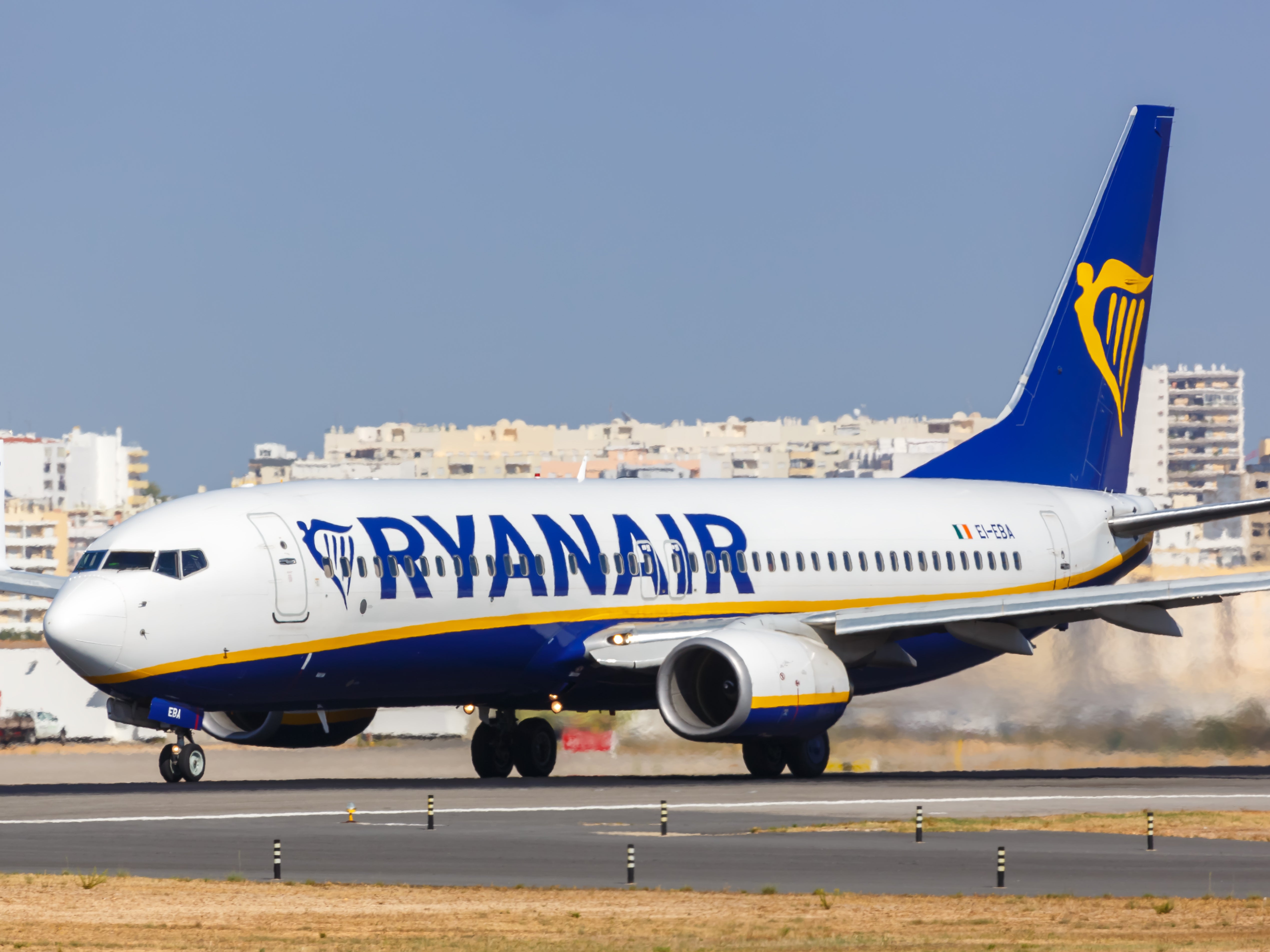 Ryanair has been forced to cancel 400 flights as a result of strikes by French air traffic controllers, the airline's boss has said, as he urged the European Union to "take action".
The mass cancellations across Europe on Tuesday – representing one in eight flights scheduled by the continent's largest airline – are merely the latest to be grounded by industrial action, with walkouts at airports blamed by Ryanair for more than 4,000 cancellations this year so far.
As thousands of would-be passengers saw their travel plans cast into disarray on Tuesday, "livid" holidaygoers described finding themselves stranded in airports and forced to find last-minute accommodation as they expressed their dismay on social media.
In a furious message, Ryanair's chief executive Michael O'Leary criticised the "utterly indefensible" move to cancel overflights passing through French airspace, as he accused authorities there of "prioritising" domestic flights.
Air traffic controllers joined other unions as hundreds of thousands of protesters took to the streets across France on Tuesday in protest at president Emmanuel Macron raising the retirement age by two years to 64, as some demonstrators stormed the headquarters of the Paris 2024 Olympic Games.
While France's civil aviation authority asked airlines to cancel a third of the flights out of Paris-Orly, the capital's number two airport, the air traffic control strikes forced hundreds of overflight cancellations – as the staff required to guide planes through French airspace walked out.
Ryanair has been pushing for the European Commission to force France to protect overflights during such strikes, having last week submitted a petition Mr O'Leary said was "signed by over 1.1 million of our very fed up customers".
In a video message posted to Twitter, the airline boss said: "Again today we've had to cancel just about 400 flights out of the 3,200 flights we'd scheduled to operate. All of these flights have been cancelled because of French ATC strikes. The vast majority of these flights are overflights and not going to France.
"We respect the right of French ATC union to strike but if they go on strike it should be French domestic flights or local flights in France that get cancelled.
"They have alternatives – the French can take the TGV, they can take the motorways. But people flying across France are having their flights unnecessarily cancelled because the European Commission led by Ursula von der Leyen will not take action."
Arguing that Spain, Italy and Greece already protect these overflights during air traffic control strikes, he added: "We are calling on the Commission today for action – protect overflights.
"It's absolutely indefensible that flights going from Ireland to Italy, from Poland to Portugal, or from Spain to Germany, are being cancelled simply because the French want to prioritise their domestic flights and cancel all the overflights.
"Let's stop the scandal of families having their holidays destroyed because overflights are being unnecessarily cancelled."
One passenger described the cancellation of their flight as an "absolute joke", writing on Twitter: "Now been transferred Manchester to East Midlands with a 9-hour delay. No idea what to do about transfers, can't get in touch with the holiday company as it's too busy and yet no compensation apparently – livid."
The mother of a disabled 19-year-old boy said he and his friend had been left stranded in Paris until Thursday after their flight was cancelled on Sunday, with her son having only packed enough medication and hearing aids to last the long weekend.
Describing having "to scramble around from the UK" to source a new flight and accommodation for her son, she told the MailOnline: "I am sure I am not the only one in this boat.
"But when you plan for a long weekend as a young adult and it ends up being a week, with no extra medication, hearing aid batteries or change of clothes, it's very worrying."
Join our commenting forum
Join thought-provoking conversations, follow other Independent readers and see their replies