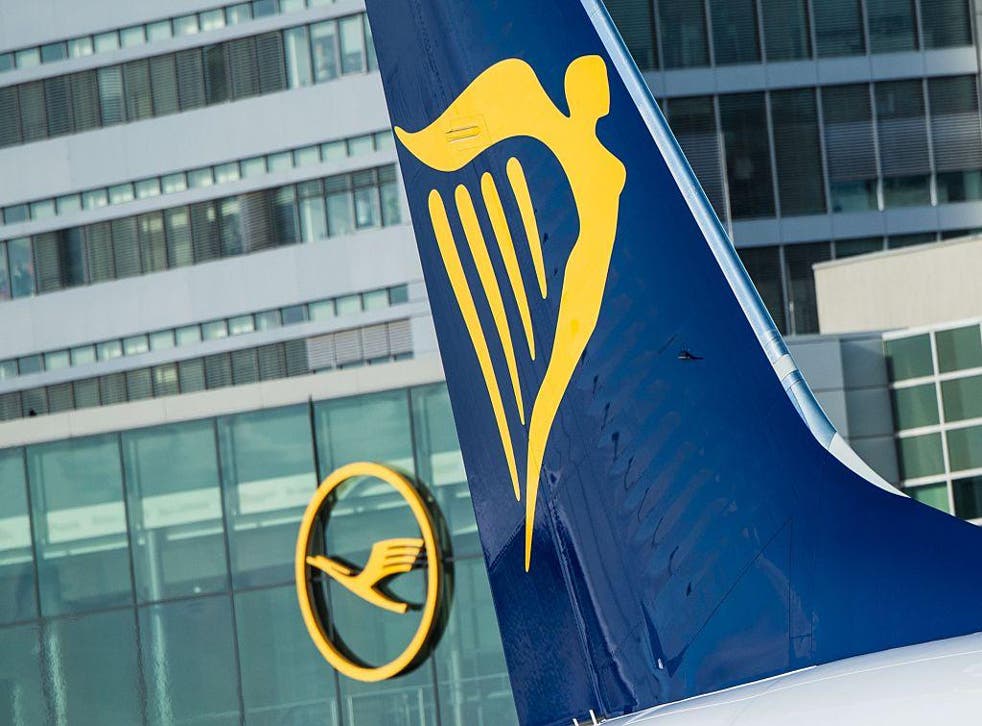 Ryanair passengers attack airline about seat allocations on Twitter
Low-cost airline has come under fire for seating families and couples at opposite ends of the plane
As the peak season for flying approaches, Ryanair's seating policy is being heavily criticised on social media by passengers who find themselves split up from their travelling companions.
In just four minutes on Twitter, a remarkable amount of vitriol was aimed at Europe's biggest budget airline.
"Disgraceful new low by Ryanair - 'randomly' giving us and five month old baby seats five aisles apart on half-empty plane to get us to pay more," tweeted Jamie McGinnes. The airline requires children under two year to sit on an adult's lap for their flight, so presumably the parents were sat apart. Adults travelling with older children are required to buy one allocated seat; up to four children on the same booking qualify for free allocated seats.
Lazar Armianov weighed in to add: "Well done Ryanair. Random seat allocation now makes sure family members travel separately! Pathetic! #howtolosecustomersandalienatepeople."
And Luna Rieu said the practice of splitting up passengers "is not aggressive selling, this is poor service & begging for money!"
The Independent has suggested to Ryanair that a business decision has been made to assign mainly middle seats to passengers who do not pay extra to book a specific place, and to separate couples and larger parties. Such a move would increase the relative value of paying to book a specific seat, and is commercially rational.
But the Irish no-frills airline has once again flatly rejected the suggestion that updated seating procedures seek to persuade passengers to pay extra for assigned seats.
A spokesperson said: "There is no change in Ryanair policy. When a customer does not purchase a seat, they are then randomly allocated a seat, which has always been our policy.
"Ninety five per cent of the seats on our flights are full, we are now in the peak summer travel season and we are carrying more customers, meaning there are now less seats to allocate randomly.
"Therefore, we advise customers who wish to sit with their travelling companions to purchase allocated seats, which start from €2."
The airline's chief marketing officer has responded on Twitter to passengers complaining about their assignments.
After Nick Mattinson of Tiptree in Essex tweeted to ask "explain please the logic in this my 2nd booking and Ryanair clearly deliberately separating us," Kenny Jacobs responded: "A lot more customers want to reserve window and aisle seats. So most of the random seats are going to be middle."
Mr Mattinson responded: "Sure but this has never happened before in seven years. Only this year. EasyJet don't do it. Puts me off flying with you again to be honest."
The Independent's deputy head of travel, Helen Coffey, flew back from Ibiza to Stansted with Ryanair on Sunday night with her boyfriend.
"Even though there were spare seats much closer, we were seated as far away from each other as was physically possible at opposite ends of the plane: I was 3C and he was 31C," she said.
Ryanair passenger runs across tarmac to catch flight he'd missed
"It's hard to believe it's not done on purpose – especially as there was a spare seat in the row behind me."
Ryanair even faced criticism from a passenger who was happy to pay extra for seating in an emergency-exit row. Lauren Bartlett tweeted: "Ryanair why have I paid £20 to have extra leg room when others are sitting in it for free because they are empty? #mugged."
The Ryanair timeline on Twitter took on a surreal dimension when Suzanne Sheridan tweeted: "Tried to bring porridge onto Ryanair flight & was told I couldn't because with fuel on runway, it (the porridge) could be flammable…"
Ryanair bans passengers from bringing hot liquids (including porridge) on board for health and safety reasons.
Register for free to continue reading
Registration is a free and easy way to support our truly independent journalism
By registering, you will also enjoy limited access to Premium articles, exclusive newsletters, commenting, and virtual events with our leading journalists
Already have an account? sign in
Register for free to continue reading
Registration is a free and easy way to support our truly independent journalism
By registering, you will also enjoy limited access to Premium articles, exclusive newsletters, commenting, and virtual events with our leading journalists
Already have an account? sign in
Join our new commenting forum
Join thought-provoking conversations, follow other Independent readers and see their replies