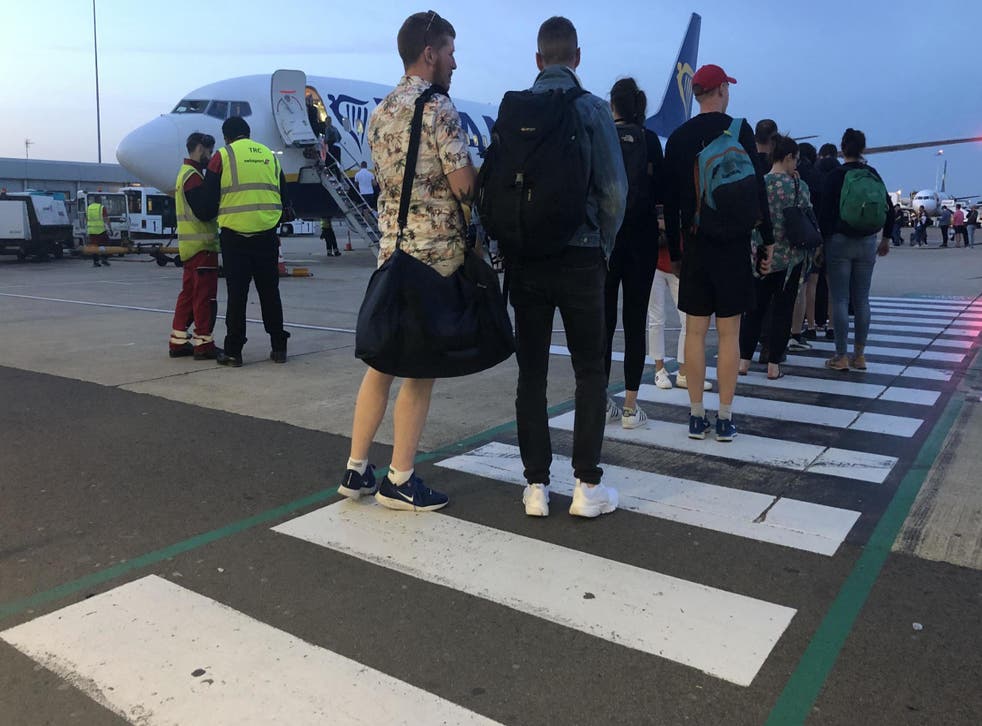 Ryanair: now Irish pilots join the British strike
Around 400,000 passengers are now at some risk of their flights being cancelled because of pilots' strikes at Europe's biggest budget airline
Simon Calder
Travel Correspondent
Wednesday 14 August 2019 20:23 Comments
Thousands of passengers booked on Ryanair between the UK and Ireland on 22 and 23 August may find their flights cancelled.
Pilots employed by Ryanair in Ireland have just announced a strike on 22 and 23 August, coinciding with industrial action by UK pilots.
The Irish Airline Pilots' Association (Ialpa) served strike notice on the airline on Wednesday evening. It added that Ryanair pilots would notify the company of further strike days in due course.
British pilots employed by Ryanair are also due to walk out on 2, 3 and 4 September.
The action is part of a long-running dispute over pay and working conditions. Earlier, the union had demanded "a substantive counter-proposal from Ryanair management" which was not forthcoming.
Top ten airlines of 2019

Show all 10
The airline said the pilots had made "unrealistic and unimplementable pay proposals," accusing them of seeking to double annual pay of up to €172,000 (£159,000).
Ryanair's chief people officer, Eddie Wilson, said: "We have done everything in our power to avoid disruption to our flights and our customers' holidays.
"However, no company can concede to grossly unreasonable demands from its highest-paid workers."
Around 180 pilots directly employed by Ryanair are members of Ialpa. There are many other Ryanair pilots who are employed by agencies, or have so-called "self-employed" status, who cannot be balloted under Irish employment law.
Pilots employed by Ryanair in the UK who belong to the British Airline Pilots' Association (Balpa) are also in dispute with Europe's biggest budget carrier on a range of issues from pensions to maternity benefits.
No-one knows yet whether the strikes will go ahead and, if they do, what the effects will be. But The Independent now calculates that, of the two million passengers booked to travel on Ryanair on those days, 400,000 are at potential risk of having their flights cancelled.
Register for free to continue reading
Registration is a free and easy way to support our truly independent journalism
By registering, you will also enjoy limited access to Premium articles, exclusive newsletters, commenting, and virtual events with our leading journalists
Already have an account? sign in
Register for free to continue reading
Registration is a free and easy way to support our truly independent journalism
By registering, you will also enjoy limited access to Premium articles, exclusive newsletters, commenting, and virtual events with our leading journalists
Already have an account? sign in
Join our new commenting forum
Join thought-provoking conversations, follow other Independent readers and see their replies