Ryanair plans two-thirds of flights this summer as it promises cheap fares to stimulate demand
'We have essential been grounded for 365 days and our business has been wiped out' – Michael O'Leary, chief executive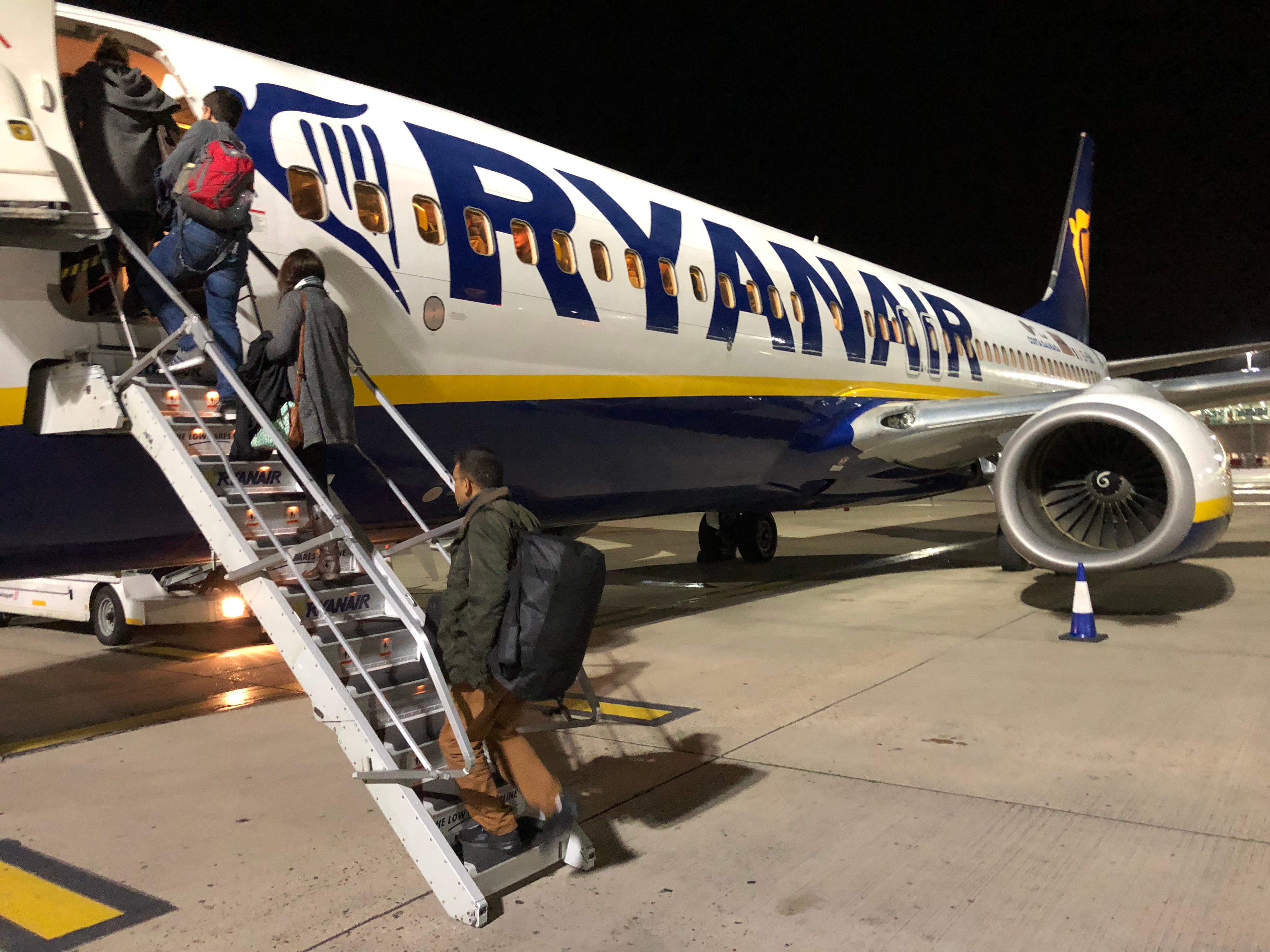 Europe's biggest budget airline aims to operate around two-thirds of its usual schedule this summer, despite losing £2m per day over the past year due to the coronavirus pandemic.
Michael O'Leary, Ryanair's chief executive, told the Transport Select Committee that he expects to operate between 60 and 70 per cent of flights between June and September.
He predicted that proportion would increase to 70 to 80 per cent in the winter season, and that the airline will be close to break-even in March 2022.
"We're in a better position than any other airline," Mr O'Leary  said. 
But over the past year, he said: "We have essential been grounded for 365 days and our business has been wiped out.
"There is a massive loss of seat capacity that has disappeared and will take many years to recover."
He said that fares of £9.99 and £19.99 would be "dumped" on the market for the remainder of the year to stimulate business.
The Ryanair CEO indicated that the group would lose about €850m (£740) for the current financial year, which ends on 31 March – around £2m per day.
Mr O'Leary also criticised the government for reviving the Global Travel Taskforce, which convened yesterday.
"The Department for Transport exists to make decisions on transport, not to set up taskforces.
"We don't need a taskforce, we just need action."
On Tuesday, the transport secretary, Grant Shapps, said: "The UK's leading vaccine rollout has created a wave of optimism and, as a result, the Global Travel Taskforce is charged with exploring safe and secure ways to restart international travel when the time is right.
"By planning carefully considered steps, we will protect the excellent progress made through our vaccine and advanced testing programme, whilst ensuring we are ready to kick-start our travel sector when current travel restrictions can be lifted."
Karen Dee, chief executive of the Airport Operators' Association, told MPs on the Transport Select Committee: "We've had the worst year on record. ONS data shows that aviation was the worst affected sector in the whole economy.
"What we really want is to get the industry up and running again."
At the same event Tim Hawkins, chief of staff for ManchesterAirports Group – which also includes Stansted and East Midlands – said his organisation was burning through £1m per day.
Join our commenting forum
Join thought-provoking conversations, follow other Independent readers and see their replies