Ryanair boss Michael O'Leary waives €1m bonus due to record number of flight cancellations
O'Leary still took home a €1.06m salary and €1.25m worth of shares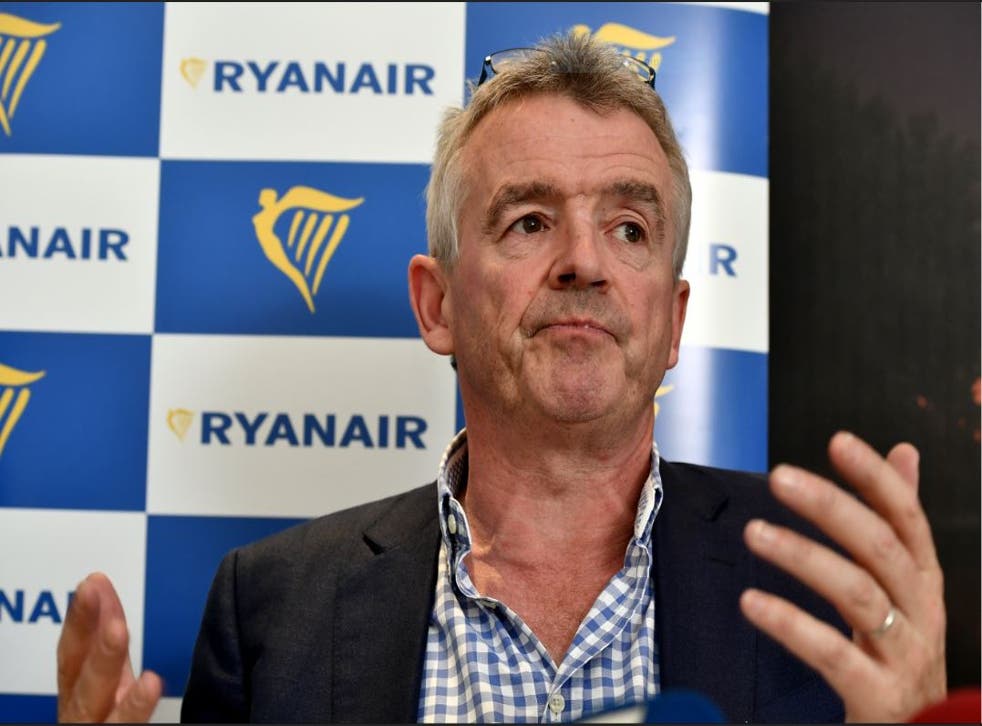 Michael O'Leary, Ryanair's chief executive, waived his annual bonus for 2017-18 in response to the high number of flight cancellations that occurred last year.
The decision to refuse the bonus, which is as much as a year's salary for the low-cost airline boss – around €1m for O'Leary – was revealed in Ryanair's annual report, published on Monday 30 July.
O'Leary still took home his salary of €1.06m and was awarded €1.25m worth of shares in the airline.
Despite the cancellation of 20,000 flights and a labour dispute involving pilot scheduling, Ryanair announced record profits in the last fiscal year.
Flight cancellations have continued into the current financial year, however, with around 150,000 passengers having their flights grounded in the last week alone.
Last week saw the biggest strike in Ryanair's 34-year history. Cabin crew in Spain, Portugal and Belgium staged a coordinated two-day strike as part of a Europe-wide campaign in which they demanded action on 34 issues, including "a fair living wages that reflects the work we do."
The cancellations represented about one in eight of Ryanair's flights in Europe on each day.
O'Leary has threatened to move more jobs to Poland and reduce the airline's Dublin-based fleet by one-fifth for the coming winter.
The Civil Aviation Authority (CAA) has urged passengers whose flights were cancelled due to strike action to claim compensation from Ryanair under European air passengers' rights rules. According to the CAA, passengers are entitled to €250 or €400, depending on the length of the journey.
However, Ryanair has refused to honour these claims, insisting that no compensation is due because the cancellations were caused by "extraordinary circumstances".
Last week, the budget carrier published the pay slips of a wide range of Ryanair staff in an effort to challenge union members' demands for better pay.
The airline agreed to recognise and engage with unions in December 2017 for the first time.
Register for free to continue reading
Registration is a free and easy way to support our truly independent journalism
By registering, you will also enjoy limited access to Premium articles, exclusive newsletters, commenting, and virtual events with our leading journalists
Already have an account? sign in
Register for free to continue reading
Registration is a free and easy way to support our truly independent journalism
By registering, you will also enjoy limited access to Premium articles, exclusive newsletters, commenting, and virtual events with our leading journalists
Already have an account? sign in
Join our new commenting forum
Join thought-provoking conversations, follow other Independent readers and see their replies