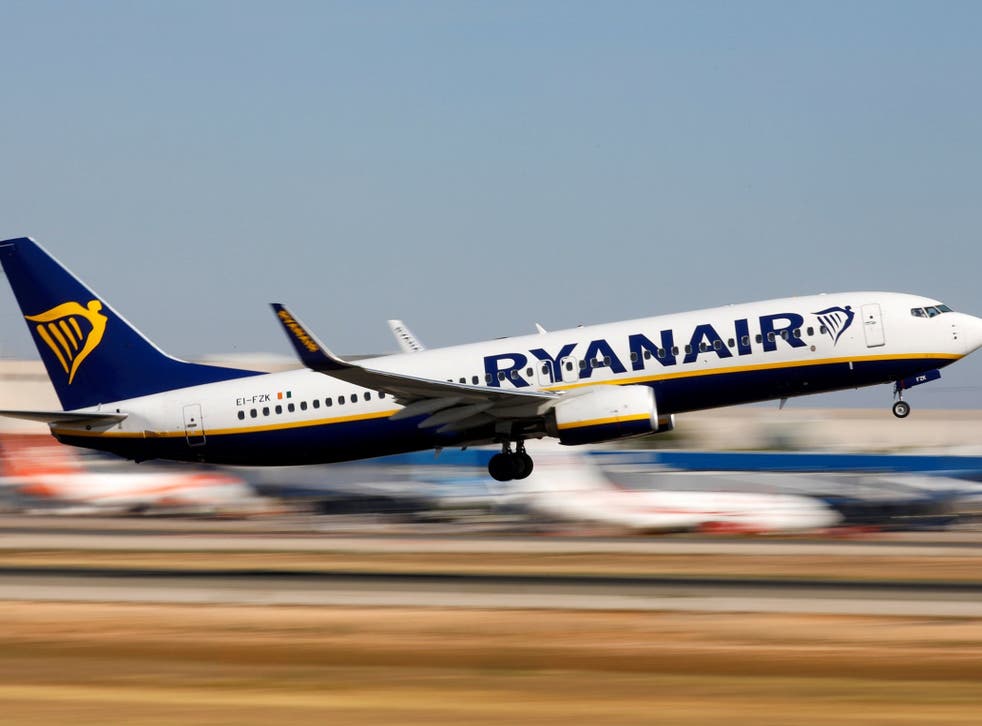 Ryanair passenger who threatened to kill everyone onboard flight banned for life
The man allegedly bit fellow passengers and threatened to burn their houses down
Helen Coffey
Wednesday 15 May 2019 09:22 Comments
A Ryanair passenger has been banned from flying with the airline after he threatened to kill everyone onboard and allegedly tried to open the aircraft doors.
The unnamed man was flying from Manchester to Gran Canaria when he became aggressive, abusing fellow passengers and cabin crew and throwing things on the floor, according to a witness.
He took the fire extinguisher off the wall and threatened to hit a female member of cabin crew with it, 27-year-old Jodie Fisher, who was flying with her sister, told The Sun.
She also claimed the man attempted to open the plane doors, ripped her watch off her wrist and bit her sister on the arm.
He was then restrained by passengers and crew for around 45 minutes, said Fisher.
The world's healthiest and happiest airports

Show all 8
She added that a female flight attendant was "crying her eyes out", and said her and her sister Jeorgia had been concerned that the man might be on their return flight too.
The man can be heard shouting threats in video footage of the incident, which Ryanair has since stated was a "psychotic episode".
"I will kill every single one of you," he can be heard saying.
"Oh, you think it's funny? I will literally burn your house down. I promise you now.
"I will literally fight every single one of you and kill you and you don't think I'm joking."
The flight on 4 May was met by police.
""The crew of this flight from Manchester to Gran Canaria (4 May) requested police assistance upon landing after a passenger had a psychotic episode," Ryanair said in a statement.
Ryanair flight aborts landing seconds before touching down
"The passenger became abusive towards and struck members of the cabin crew and had to be restrained by other passengers.
"This is now a matter for local police."
Register for free to continue reading
Registration is a free and easy way to support our truly independent journalism
By registering, you will also enjoy limited access to Premium articles, exclusive newsletters, commenting, and virtual events with our leading journalists
Already have an account? sign in
Join our new commenting forum
Join thought-provoking conversations, follow other Independent readers and see their replies