Ryanair strike latest: Cabin crew announce dates for July walkouts across Europe
Planned stoppages add to passengers' worries as pilots' strike approaches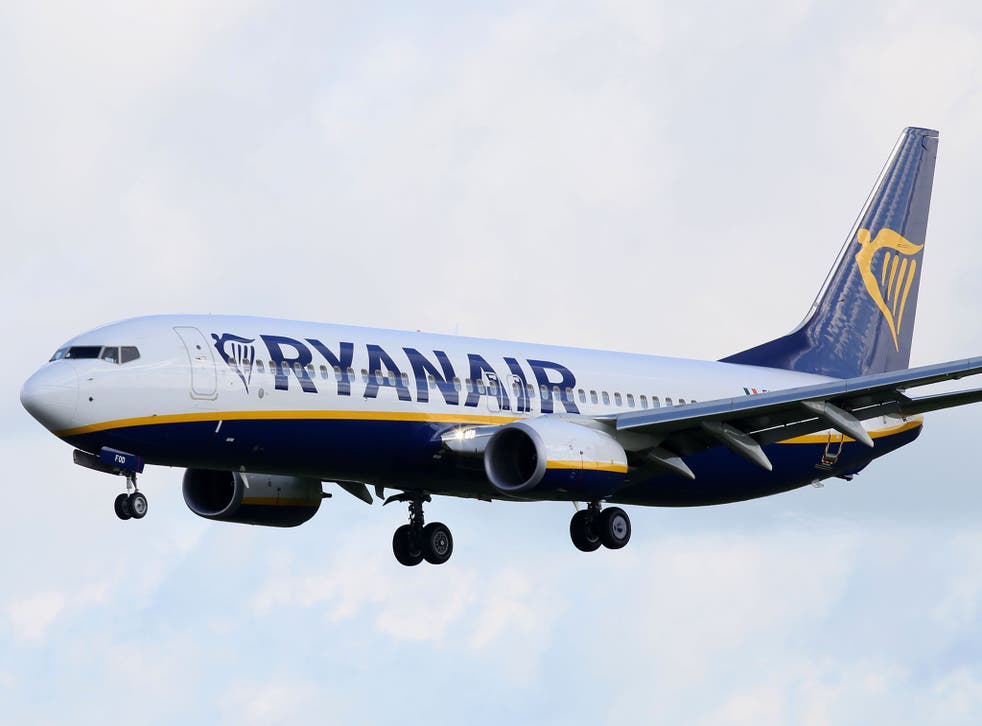 Ryanair's brief romance with trade unions appears to be on the rocks.
A week ahead of a strike by up to 100 pilots employed by the airline in Ireland, cabin crew in four European countries have announced walkouts in late July, on some of the busiest days of the summer.
Cabin crew in Belgium, Italy and Portugal will stage 48-hour strikes on 25 and 26 July, while their colleagues in Italy will stop work for 24 hours on 25 July.
Ryanair is the biggest budget airline in Europe, but it began to recognise trade unions only last winter.
While it has struck deals in some European countries, cabin crew in many locations are unhappy.
Cabin Crew United, representing Ryanair staff across Europe and North Africa, have been meeting in Dublin, where the airline is based.
The "Ryanair Crew Charter" which emerged from the discussion, contains demands from staff at the airline's 86 bases in 21 countries.
The top demand is: "A fair living wage that reflects the work we do". Other key concerns are seniority pay, compensation for disrupted schedules, and an end to the extra costs incurred by cabin crew - including food and water on duty, and uniforms."
Ryanair called the demands "pointless", saying its cabin crew earn up to €40,000 annually; work a fixed five-on/three-off roster (a bank holiday weekend every week); and an annual uniform allowance of €400.
In a Twitter exchange with a passenger, Marta Salvado, who enquired about a Girona-Stansted flight on 25 July, the airline's social media team responded: "Flights are to operate as scheduled."
Meanwhile the Irish pilots' union, IALPA, has accused Ryanair of having "absolutely no intention of negotiating on what are considered to be very reasonable requirements". A strike is planned for next Tursday, 12 July.
The airline says it is willing to meet the union, and has agreed a 20 per cent pay increase. Ryanair is urging IALPA to call off or at least postpone the strike, and to talk on Monday, Tuesday or Wednesday.
If passengers are disrupted by strikes, they cannot claim compensation, but are entitled to meals and, if necessary, accommodation until the airline can fly them to their destination.
Register for free to continue reading
Registration is a free and easy way to support our truly independent journalism
By registering, you will also enjoy limited access to Premium articles, exclusive newsletters, commenting, and virtual events with our leading journalists
Already have an account? sign in
Register for free to continue reading
Registration is a free and easy way to support our truly independent journalism
By registering, you will also enjoy limited access to Premium articles, exclusive newsletters, commenting, and virtual events with our leading journalists
Already have an account? sign in
Join our new commenting forum
Join thought-provoking conversations, follow other Independent readers and see their replies