Ryanair is 'too nice' to customers, says budget airline's finance chief
Passengers taking advantage of relaxed attitude to cabin baggage, claims chief financial officer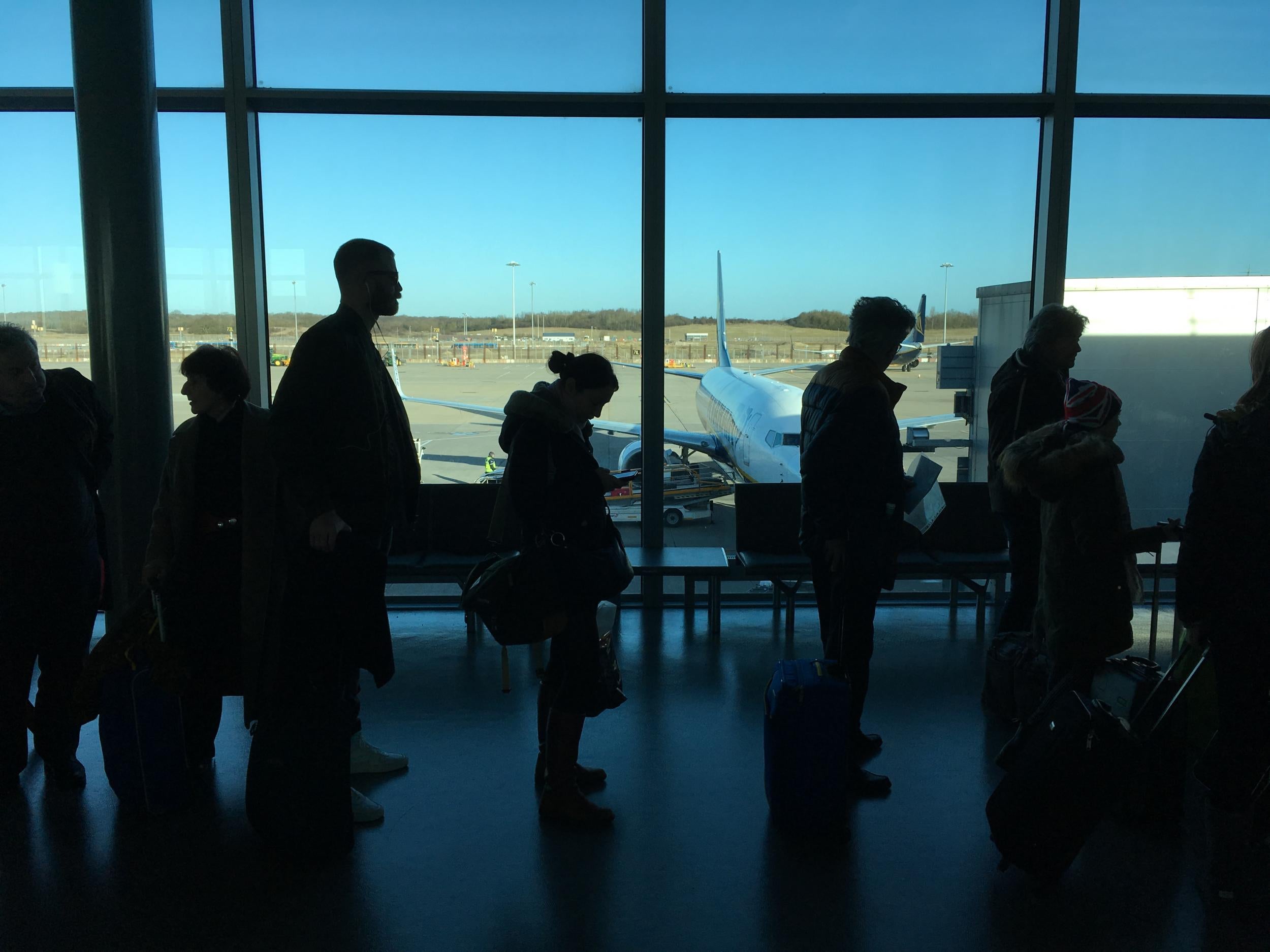 Until 2013, airport departure gate staff inspected every traveller's luggage to ensure it met the strict rules on size and weight — and would often oblige people to pay £60 extra to check in any baggage that infringed the rules. But as part of the airline's "Always Getting Better" campaign, both the rules and the enforcement were relaxed: a second piece of baggage is now allowed, and gate staff are far less strict about dimensions.
As a result of the struggle to fit bags in the overhead lockers, some flights are being delayed. Ryanair now says it will reverse its generous two-cabin-bag allowance unless travellers show more respect for the regulations.
Ryanair's Neil Sorahan asks passengers to stop 'bringing the body bags' on flights
Neil Sorahan, the airline's Chief Financial Officer, told The Independent: "We're becoming victims of our own niceness. People aren't playing by the rules. We're seeing very large bags coming onboard, which is leading to delays at the gate, and indeed onboard the aircraft."
The airline currently permits one cabin bag with a maximum volume of 44 litres, plus a smaller bag of up to 14 litres onboard the aircraft.
"We're asking our customers to stop bringing the body bags, start bringing the wheelie bags again and we'll all be happy.
"If, however, that doesn't happen, we'll have to review this along with a number of different initiatives just to make sure our on-time performance isn't impacted."
It is possible that Ryanair is looking to emulate Wizz Air and a number of US airlines, and charge fees for larger pieces of cabin baggage.
Ryanair's no-frills rival, easyJet, allows only one cabin bag — though it can be up to 63 litres in volume. Some easyJet passengers who pay for extra services can bring a second bag. British Airways allows all passengers two pieces, one of 63 litres and one of 18 litres.
Join our commenting forum
Join thought-provoking conversations, follow other Independent readers and see their replies