Ryanair, Virgin Atlantic and Tui still failing to pay refunds on time
Airlines are breaking commitments to speed up the process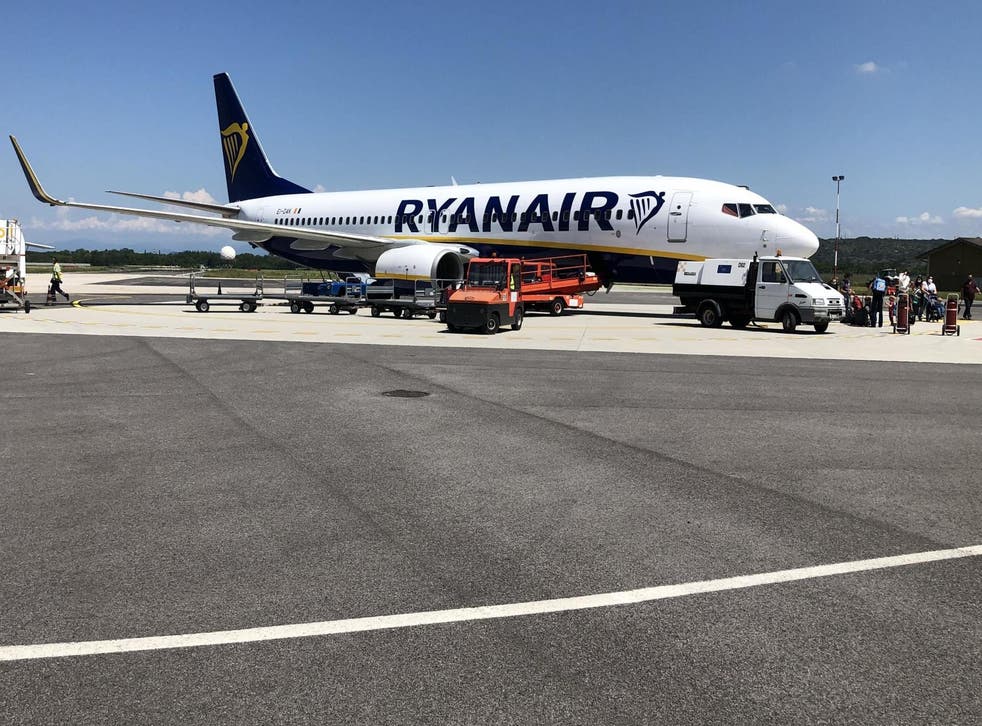 Airlines including Ryanair, Virgin Atlantic and Tui are still failing passengers when it comes to paying refunds on time, despite promising to speed up their processes.
Carriers committed to improve after the Civil Aviation Authority (CAA) found they were breaking EU law by not paying back travellers for cancelled flights within seven days.
But the regulator has identified that some airlines still aren't issuing refunds "sufficiently quickly", reports Which?.
In a review of airline behaviour published last week, the CAA identified that Ryanair, Tui and Virgin Atlantic are continuing to take up to several months to refund some customers.
Airlines should "work towards getting as close to the seven days as possible", says the CAA, but Ryanair, despite making a commitment to process all refunds requested before June by 31 July, is still leaving passengers waiting.
Palliative care nurse Jeanette Howard told Which? she applied for a cash refund as soon as her flights to Alicante were cancelled on 20 March, but was sent a voucher instead.
Despite calling Ryanair "on a daily basis" since late April to exchange the voucher for a refund, she is no closer to getting her money back.
The airline has previously said it is "a beacon" for the aviation industry in the way it is handling passenger refunds.
Eddie Wilson, chief executive of the airline's main brand Ryanair DAC, told The Independent: "We have given out close to €750m in vouchers and in cash refunds.
"I would say actually we're a beacon, we're doing it right. We are making our way through this, we are giving regular updates."
Ryanair said of its refund process: "Ryanair has issued in excess of €750m in cash refunds, vouchers and free moves. We have cleared over 90 per cent of the cash refund backlog and are making rapid progress on clearing all remaining refund requests.
"We call on the CAA to take urgent action against unauthorised third party screen scrapers and to ensure that they provide us with real customer information. Thousands of our customers are still being prevented from receiving their refund due to unauthorised third party screen scrapers who are providing Ryanair with fake email addresses or virtual credit card details that do not belong to our customers."
Meanwhile, Virgin Atlantic told the CAA it is refunding all passengers within 120 days – a claim that is not borne out by some customers' experiences.
Jeff Palmer has been waiting 130 days for a refund he first requested on 30 March.
Virgin Atlantic said: "We are aware that there are a portion of Virgin Atlantic bookings with pending refund requests which were incorrectly inputted and unfortunately now exceed 120 days for processing.
"We are resolving this as a priority and any customers affected will have their refund processed as soon as possible."
Most unusual items left behind at an airport

Show all 10
Tui also has customers who have been waiting for refunds since March. The tour operator, which sells flight-only bookings as well as package holidays, was given a slap on the wrist by the CAA for originally automatically issuing customers with vouchers, which they had to wait 28 days to cash in for a refund.
Despite finding that these companies continue to flout the timeframe for issuing refunds set out in the EU Air Passengers Rights Regulation, the CAA said it will not be taking any action against them at this time.
A spokesperson said: "While our initial review has finished, we have been clear that we will continue to monitor performance and should any airline fall short of the commitments they have made to us, we will take further action as required."
Register for free to continue reading
Registration is a free and easy way to support our truly independent journalism
By registering, you will also enjoy limited access to Premium articles, exclusive newsletters, commenting, and virtual events with our leading journalists
Already have an account? sign in
Register for free to continue reading
Registration is a free and easy way to support our truly independent journalism
By registering, you will also enjoy limited access to Premium articles, exclusive newsletters, commenting, and virtual events with our leading journalists
Already have an account? sign in
Join our new commenting forum
Join thought-provoking conversations, follow other Independent readers and see their replies