Is Saudi Arabia the next holiday hotspot?
Your questions answered about visiting the kingdom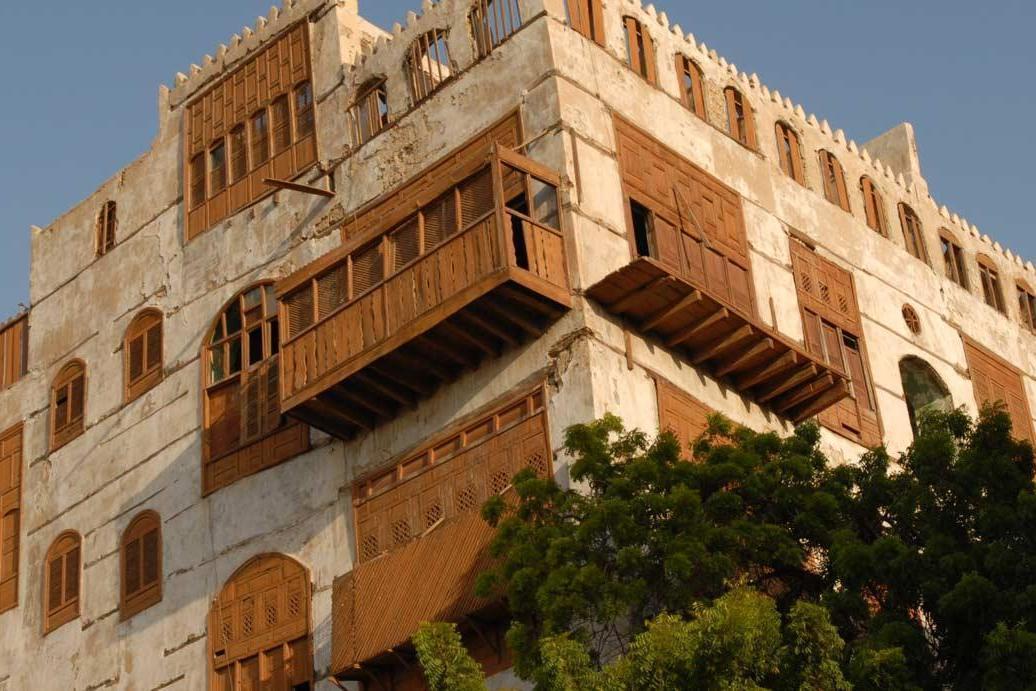 Saudi Arabia is opening up to tourism. The Kingdom has a new, professional approach to attracting visitors, easier visa rules and, for the first time, the prospect for younger, unaccompanied women to see the country as tourists. But why would you want to visit? Should you go? And what are the challenges?
What is changing in Saudi Arabia?
Saudi Arabia has traditionally welcomed pilgrims making the Hajj to the holy city of Mecca, but mainstream tourism is a recent, controversial development that has been criticised by some clerics.
The Kingdom first tentatively allowed British tourists only 20 years ago. At the time, women under 40 were required to travel with either a husband or a brother.
Since then, neighbouring countries such as Oman and the UAE have built highly successful tourist industries. Now the biggest country in the Middle East plans to ease the rules for tourist visas from 1 April 2018. Saudi Arabia aims to diversify its economy to reduce reliance on oil, and tourism is seen as an opportunity.
Restrictions are likely to be eased in a bid to attract visitors, with the lower age limit for women reduced to 25. But the red tape remains tricky, and truly independent tourism looks a fairly distant prospect; applicants must have an authorisation from the Saudi Ministry of Foreign Affairs, which requires a sponsor in Saudi Arabia – usually an incoming tourism business.
Prospective visitors who were born in Israel or whose passport contains evidence of previous travel to Israel may be refused admission.
What does Saudi Arabia have to offer tourists?
The country is nine times larger than the UK and has plenty of diversity. Saudi Arabia's most rewarding big city is Jeddah, a cosmopolitan port with a rich history.
The leading archaeological location is Mada'in Saleh – the Saudi version of Petra in Jordan. Like Petra, the city was hewn from solid rock by the Nabateans. Unlike Petra, it has very few visitors. The country also has mountains rising to 3,000m and some spectacular highland scenery.
The Red Sea coastline is superb, with big plans to create an "independent economic zone with its own laws, taxes and regulations" close to the Jordanian border, known as NEOM. Plans call for an international resort zone to be developed, with a degree of greater tolerance of behaviour.
How oppressive a country is Saudi Arabia?
The latest Amnesty International report said: "The authorities used the death penalty extensively, carrying out scores of executions.
"Despite limited reforms, women faced systemic discrimination in law and practice and were inadequately protected against sexual and other violence."
Crown Prince Mohammad bin Salman has vowed that Saudi Arabia will adopt a form of "moderate, open Islam". There are some signs of change, particularly in the attitude to women. A Royal Decree has ordained that Saudi driving licences will be issued to women from 24 June 2018. Bans on women going to cinemas and attending sporting events are being lifted.
Two years ago, Royal Brunei symbolically operated an all-female flight from its home base to Jeddah. And Maram Kokandi has recently been appointed general manager of the Park Inn by Radisson in Jeddah, the first woman to hold such a position.
What laws must tourists observe?
Rules on conduct remain extremely strict. The Foreign Office says: "Women should wear conservative, loose-fitting clothes as well as a full length cloak (abaya) and a headscarf."
"Homosexual acts and extra-marital sexual relations, including adultery, are illegal and can be subject to severe penalties."
Imports are carefully controlled. "Smuggling drugs into the Kingdom is a crime punishable by death," say the authorities. Bringing in pork is forbidden. The possession of pornographic material, or of illustrations of scantily dressed people, especially women, is prohibited. You can bring a Bible into the country as long as it is for your personal use.
Tourism during Ramadan, the Islamic month of fasting, could prove challenging. This year it is likely to extend from 15 May to 14 June.
How do I get there and get around?
Air links from the UK are good. British Airways and Saudia fly from Heathrow to the capital, Riyadh, and Jeddah. Manchester is connected with Jeddah by Saudia.
Within Saudi Arabia, domestic aviation is well established and inexpensive; the 90-minute link between Medina and the capital, Riyadh, has frequent flights and one-way fares for around £50.
There is a new high-speed rail link under construction between Riyadh and the Jordanian border.
Car rental and fuel are cheap, but the roads are dangerous. "Standards of driving are poor and there are a high number of serious accidents," warns the Foreign Office.
How safe is Saudi Arabia?
"Terrorists are very likely to try to carry out attacks," warns the Foreign Office.
"There are posts on jihadist websites and social media encouraging attacks against British, western and other interests, including teachers, schools, oil workers, residential compounds, military, transport and aviation interests, as well as crowded places, including restaurants, hotels, shopping centres and mosques. Further attacks are likely."
The US State Department says: "Rebel groups operating in Yemen continue to fire long-range missiles into Saudi Arabia that are capable of reaching the vicinities of Riyadh and Jeddah."
Join our commenting forum
Join thought-provoking conversations, follow other Independent readers and see their replies